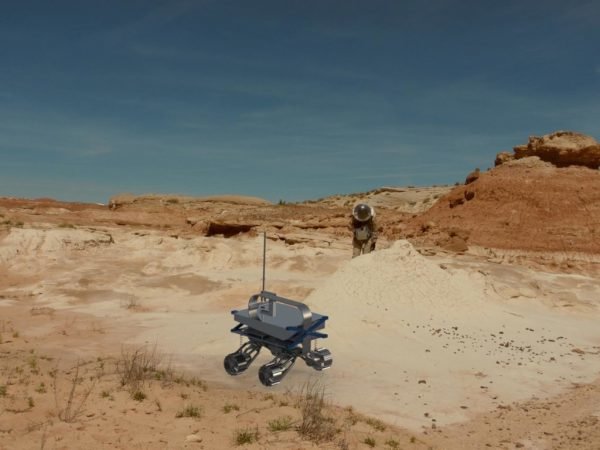 When young aerospace engineer Zoe Townsend aproached us at Polarquest announcing she had been selected to take part in the first sampling campaign in the Utah desert during a Mars simulation camp at the Mars Desert Research Station. (http://www.latam3.space/) we welcomed with enthusiasm er proposal to sample the desert sand for microplastic. Indeed what we are looking for is signs of human pollution in remote areas, such as the Poles, but also other remote ecosystems such as deserts, also far away from human settlements, and still impacted by our pollution. Zoe's objective in the tah dseret was to investigate microplastics in that environment and if microplastics are being transported by wind currents.
So we welcomed her on board and made of her proposal our new research project: Microplastic in the Desert! and opened a Microproject campaign on the Global Giving website.
From 5th to 19th May 2019, Zoe added to her already quite heavy duties as a Mars Simulation camp participant also the chore of collecting sand samples in that area of privately owned desert in Utah, during her simulated Extra Vehicular Activities (or EVA's aka space walks), wearing the astronaut gear in the heat of th desert !
The Mars Desert Research Station is an area with minimal human interaction and therefore is an ideal area to show microplastics deposits most likely by wind, rather than human interaction. The collection of sand went very well with 11 samples collected, 5 of which from a North dune and 4 from a south Dune. Zoe also had a jar for background contamination as requested by the sampling protocol and one with some animal dropping that shemanaged to find in the area.
Zoe is currently just arrived at the ISMAR Marine Biology Lab, where she will be supervised by our reference scientist Stefano Aliani to proceed with the microplastics separation from the sand samples and identification using microspcopes and a spectroscope in the lab. A researcch paper will be published based on the analses of these quite unique samples.
So work is continuing and we do ned your help to complete the analysis and pay back to Zoe part of her expenses to travel to Utah, which she advanced personally.
As Zoe said, "The future is in the hands of those who explore"
keep supproting and following us to learn more about the project and its results!
Links:
Attachments: