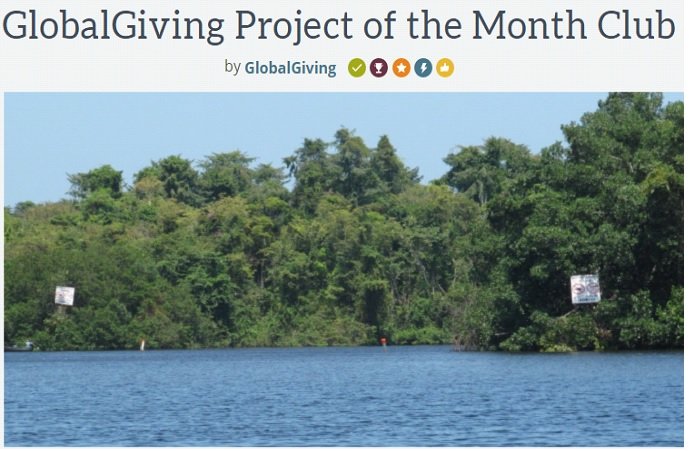 We wanted to share with all of you that our project "Empowering Fishing Communities in the MAR Reef" has been selected by the Project of the Month Club.
We believe in working hand in hand with fishing communities. This wonderful opportunity granted by the Project of the Month Club will help local fishermen in the Punta de Manabique Wildlife Refuge in Guatemala consolidate their fish replenishment zones. They will be able to revalidate the cooperation agreement for the protection and sustainable use of hydro-biological resources, agreement that established and protected the three fish replenishment zones in 2012. The agreement involves three communities -Santa Isabel, La Graciosa, and Punta Negra- that experienced the loss of fish stocks and wanted to do something about it. With the help of the National Council of Protected Areas (CONAP), the fish replenishment zones were established and have been monitored since 2016. Now, the communities must revalidate the initial agreement with CONAP. Upon completing this requirement, the replenishment zones will continue to operate as no-take zones for an additional two-year period and continues monitoring will be developed.
It is key to these communities' food security that the fish replenishment zones continue to be managed as such. Monitoring results indicate that fish have begun to come back, comparing the quantity registered in the monitoring done in 2016, which showed a presence of 34 organisms, with the monitoring done in 2017 that registered a total of 352 organisms, proved a surge in fish stock within the zones. The increase of fish with economic and commercial importance for the communities has also been monitored, with a surge of bass (Centropomus undecimalis) from zero to 46 throughout this two year period and mackerel (Caranx hipos) from 14 to 62, among other species.
Thank you all for being part of this journey with us, all we have achieved has been thanks to your support.
We look forward to helping the Punta de Manabique communities continue with their effort to recover their fisheries. We´ll keep you posted.
Thank you
From the MAR Fund Team.