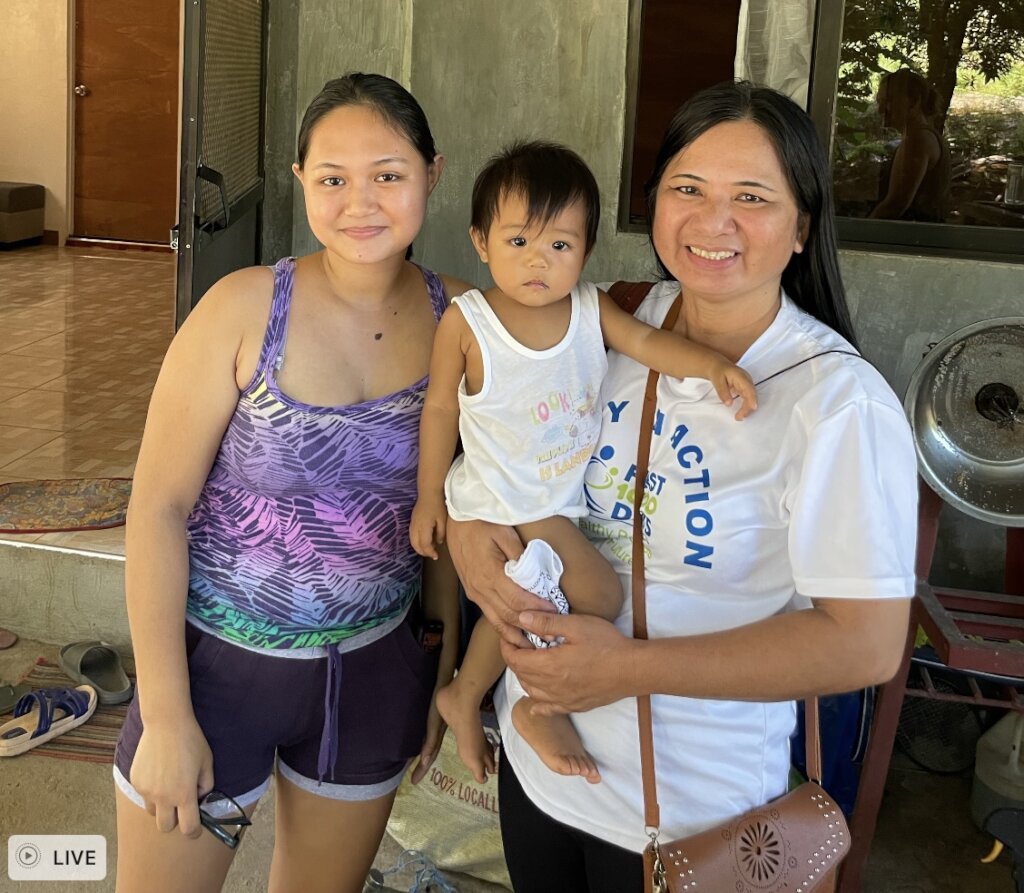 Mercy Kasamas are at the heart of Mercy In Action's First 1,000 Days program. These are home health visitors specially trained by Mercy In Action midwives to monitor the growth and development of the babies born in our birth centers, beginning in infancy and following each child up to their second birthday.
Mercy Kasamas weigh the babies each month, but they do so much more!
When the Mercy Kasama arrives at the home where a new baby has joined the family, they do the following:
~Ask what the infant eats, and encourage breastfeeding and safe and healthy infant feeding practices
~Ask what the baby can do, and check for developmental milestones
~Encourage parents to play and read to the baby; in fact, we give each child a book!
~Weigh the baby, and record the weight on a special growth chart. Explain to parents about the Road to Health
~Remind the parents to keep the growth chart in a safe place, and return each month to weigh their baby again
~ Pray a blessing for the family
By recruiting women from the community to train and deploy as Mercy Kasamas, we are prioritizing the health and well-being of each baby the midwives deliver in our Mercy In Action supported birth centers in the Philippines.
How can you be a part of this seachange movement to improve the lives of our babies? Two ways:
Donate: Please give generously through this GlobalGiving site (tax-deductible)
Book Drive: Between now and Christmas, could you donate one (or a stack) of children's books so that we can put a book into the hands of each new baby this coming year? Send new or gently used baby and children's books, (use low-cost media mail when sending books) to:
Mercy In Action, 3018 W. Overland Road, Boise, ID 83705 USA
Thanks and love!
the Mercy In Action Team
Links: