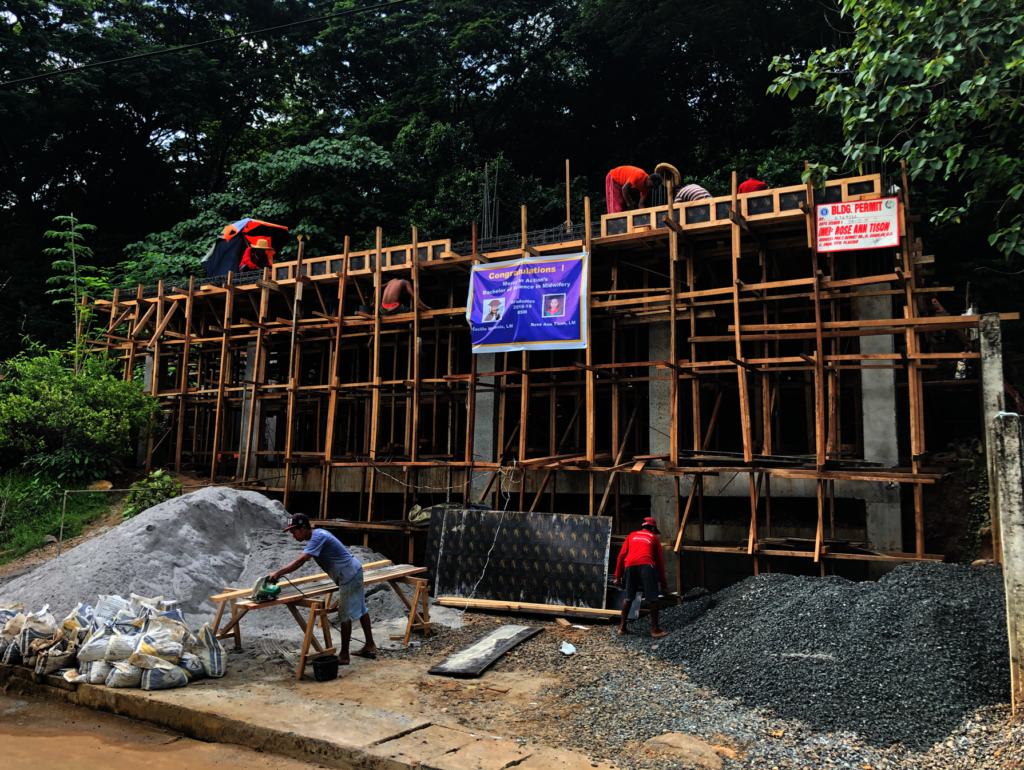 We are so excited to tell you, our faithful donors, that we poured cement this week on the new clinic roof! And amazingly, the rain held off for more than 38 hours while we were pouring the flat roof, and giving it time to dry adequately! During rainy season in the Philippines, that is really something to celebrate!
Our savings have taken us this far; now we need to ask you to partner with us in this worthy endeavor to finish this clinic and birth center, where we will give quality health care to the poorest families in the Philippines for decades to come. Mercy In Action structures our birthing homes and clinics in a way that serves local families at NO COST TO THEM, so we depend on the generosity of those who have resources to share. Thank you for caring and sharing!


And July is the perfect month to help us with this building project, thanks to our partnership with GlobalGiving!
On Thursday, July 18, starting at 9:00 a.m. ET, GlobalGiving will put out $130K in matching funds for donations of $100 and above. The higher the donation, the higher the match!
GlobalGiving begins matching funds on July 18th, on USA time: at 9 am Eastern; 8 am Central; 7 am Mountain, 6 am Pacific, 5 am in Alaska, and 3 am in Hawaii! They expect the matching funds to go fast, so start planning now for your big give to Mercy In Action on the morning of July 18th, to help us finish the building

Think of how much farther we can all make our donation go with this matching money! We can get this building finished and up and running, to save lives of mothers and babies in our community even sooner than planned, but we need your help.

Would you be willing to plan a donation and hold it until the morning of July 18th?

Drop us a note at vickipenwell@mercyinaction.com to let us know if we can build our plans around your donation with the GlobalGiving matching grant!