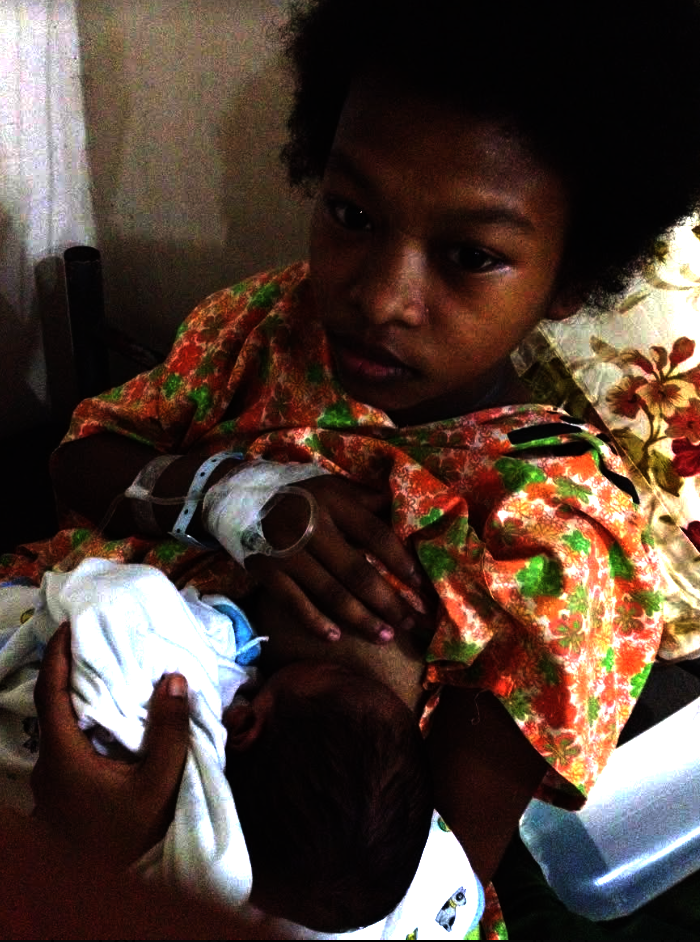 The first Christmas was about a baby, a very special baby that changed the world. At Mercy In Action, we seek to follow the example of the Christ Child in all we do, as well as to change the too common narrative of a poor woman in labor and her desperate husband being turned away from comfort and care because they have no money… because just like that first Christmas, for the poor and marginalized, there never seems to be "room in the inn."
But not so at Mercy In Action! No pregnant woman is ever turned away from a Mercy In Action birth center. If she needs shelter, it is given to her. If she needs food, it is given to her. And if she becomes high risk and needs a hospital birth, or surgery, we help her with that, also.
This year we are housing a very special family at our Maternity Waiting home. Realynn and Bot are a tribal couple; they came to live with us to await their baby back in November. When she went into labor, she developed complications, and needed a cesarean. After the surgery, she faced life-threatening complications, and has been hospitalized since December 3, so our team is taking care of her baby, and helping both of them have the best chance to survive this harrowing birth.
Your donations make all this good care happen for Realynn, and the other 30 or so other pregnant women that will give birth in a Mercy In Action facility this month of December…
Thank you from all of us at Mercy In Action, and blessings for the very merriest Christmas and happiest New Year!
Love,
Vicki, for the Mercy team!
Links: