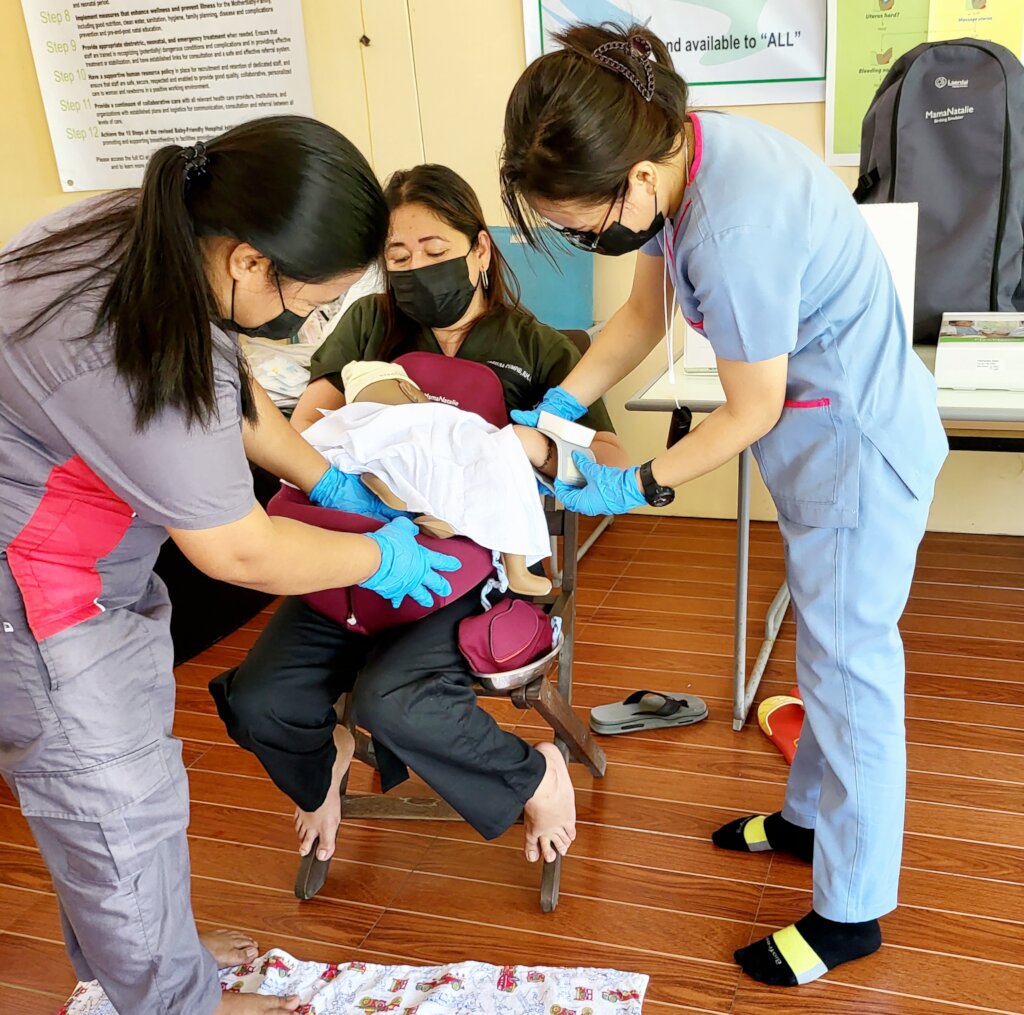 This spring Mercy in Action College of Midwifery concluded 12 months of training for the Filipina staff we support. In the course of a year, we presented the 12 Steps of Safe and Respectful MotherBaby-Family Maternity Care as laid out by ICI (the International Child Initiative).
Each month a college faculty member reasearched the next ICI Step (Summary of the ICI 12 Steps), and prepared a powerpoint presentation that she presented live on Zoom for the Filipina midwife staff and other college faculty present, and then we all enjoyed connecting in meaningful discussions about the subject matter. When it was my turn, I learned so much about Step 11, Providing a Continuum of Collaborative Care, and was honored to share information with these colleagues about the importance of working with others in our community so that mothers and babies can have all the resources and referrals each MotherBaby dyad may need.
The beauty and strength of these 12 Steps is that they are significant for improving every birth setting of the world so it was an organic connection between the Mercy in Action College of Midwifery staff residing in the USA and the Filipina midwife staff, and we learned a lot from each other. The Filipina midwives shared their own stories about how they implement each step, and we brainstormed to identify areas ready for growth.
Nerissa, one of the Filipina midwives attending our monthly ICI teachings on Zoom, directs one of the birth centers we support. When she and her Mercy in Action Filipinia midwife colleagues were reflecting upon ICI Step 9, which details the importance of providing the appropriate obstetrical, neonatal, and emergency treatment needed, they were inspired to gather local midwives for training in life-saving skills and about ICI, see these photos!
Your continued support provides the resources for Nerissa and other Mercy in Action midwives to serve their communities. They offer respectful, skilled maternity care to many families and also serve their communities when other needs arise. Thank you for giving towards this important work.