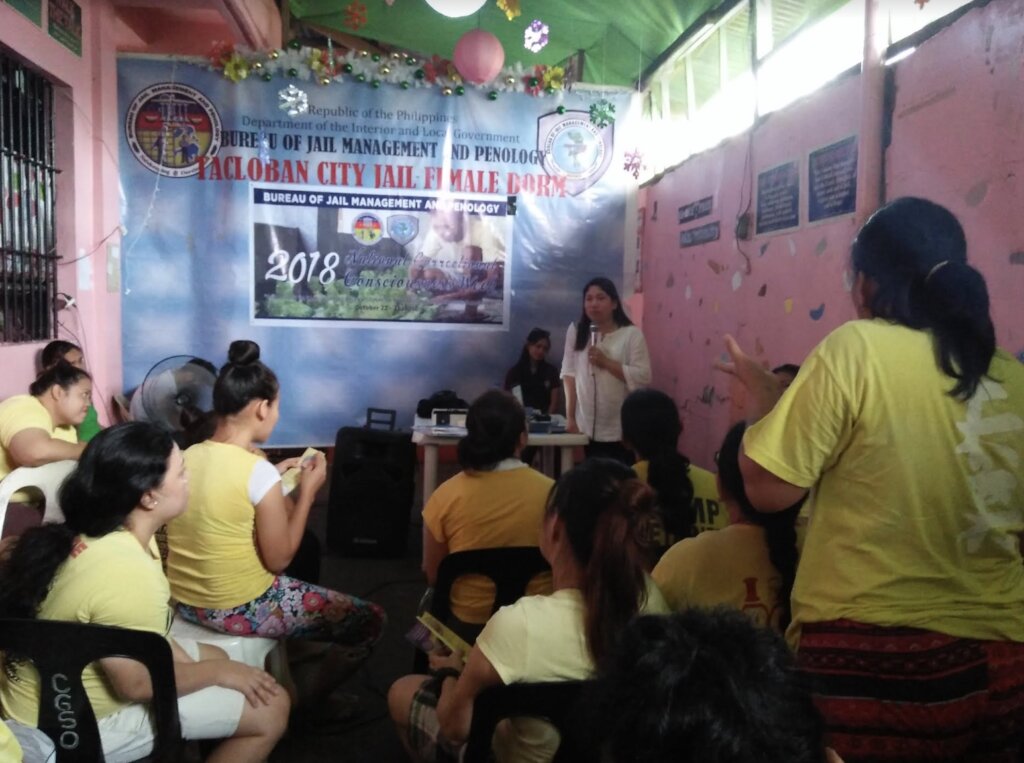 Women may find themselves pregnant in any life circumstance...during typhoons, a pandemic, while living in poverty, or even while incarcerated. Mercy in Action midwives are committed to providing maternity care to the families in their communities who are facing all of these challenges.
For the past decade, Mercy midwives have volunteered to go into the women's prison in our region and give prenatal care to the pregnant prisoners. About 10 years ago, Vicki and Rose made arrangements with the prison officials for the women to be able to come to our birth center to deliver, as long as they were experiencing a low-risk pregnancy. We are actively involved in caring for pregnant inmates in both our Olongapo birth center and our Tanauan birth center.
Nerissa, our midwife in Leyte, recently taught a seminar on Maternal/Child Health in the women's prison. She was able to educate women about pregnancy and provide information for keeping children healthy. These women may remember this their whole lives, far beyond their time in jail.
Rina, our Patient Care Liaison, goes into the prison regularly and brings one of our midwives to do checkups if there are currently any pregnant women incarcerated. The kindness and respect Rina and the midwives offer these women stand in stark contrast to the way they are treated by the guards and fellow inmates.
Marlene, our midwife in Olongapo, goes to the regional prison to do checkups whenever there are pregnant women inmates, and our birth center recently had a woman brought by the guards when her labor began. This mother had a gentle, natural birth and was treated with respect and an outpouring of love by our midwives. Her baby had the best start possible to life, and she and the baby will forever have that moment together.
Your generosity enables Mercy in Action midwives to serve the incarcerated women in their communities while they also faithfully provide routine maternity care to families. Thank you!
Blessings,
Jenny