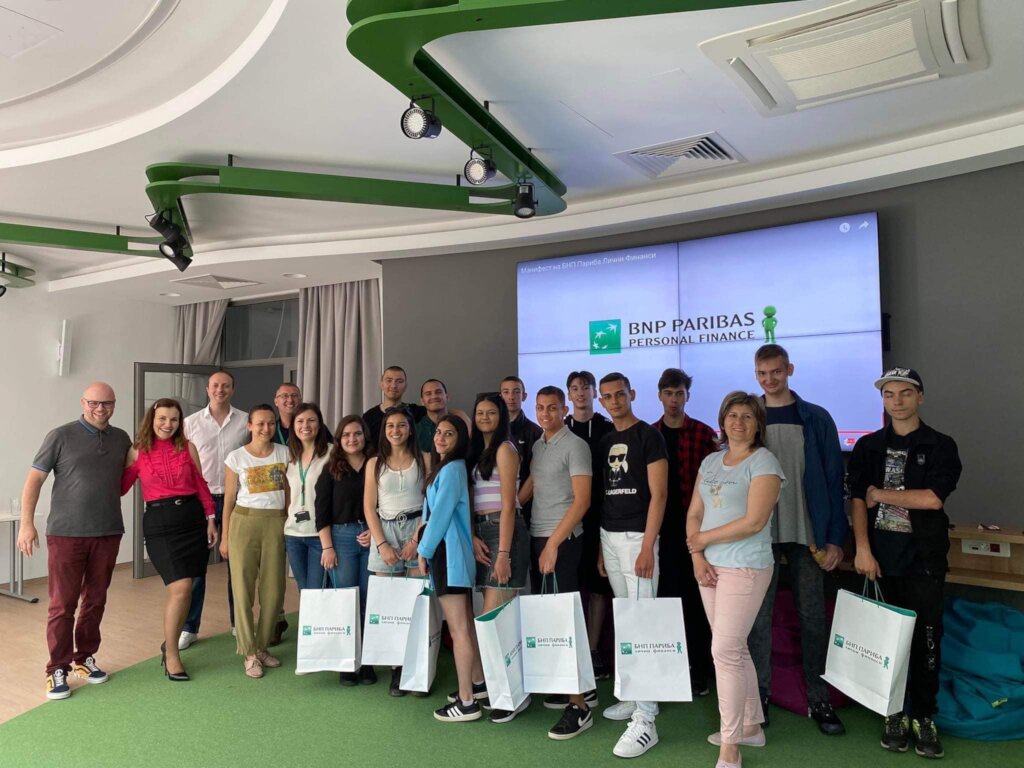 "Yeah, what offices do these people work in? It's like in fairy tales here. They have places to relax, to play and all the desks are in one open place - it's like they are one big team", says Stilyan from 11th grade after his visit to the office of BNP Paribas. He sees an open office for the first time.
"It's very interesting to see where the mentors work. Yes, it's great to listen to their stories at school, but when you go to their workplace, everything becomes more real. You start to believe that everything is real and achievable", shares Mia from 10th grade after the visit to the office of BNP Paribas.
"I still can't believe that the manager of the company took an hour to talk to us. This man is fantastic. He had so many difficulties, but he never gave up. This is probably how to become a leader"- are the words of Mitko after he visited a chocolate factory.
"I didn't know it could be so impressive working in a manufacturing plant. Everything is so planned, organized and clean. And you know that you yourself produce elements that are part of the cars around us. Maybe I can become an engineer, too." - thinks Tsvetan from 11th grade, who visits a factory for production of electrical components
Dear friends, we share with you the impressions of young people who had the incredible opportunity to participate in special events to visit the workplace of mentors.
As you know, the Step for Bulgaria Foundation works with young people from small villages who have a limited idea of the real business environment that exists in Bulgaria. For the first time 38 high school students had the opportunity to visit a business company or manufacturing plant and learn in person about the work of their mentors.
The youths heard motivating stories of difficulties and successes. They learned that with desire, work and efforts, you can achieve a lot, no matter where you were born, what school you study in or what small village you live in.
They participated in discussions about the importance of developing teamwork skills, conflict resolution, planning, sales skills and more.
The most important thing they learned and saw in practice is that it is very important to study and try to go to university.
Thank you for your support in organizing these special meetings.