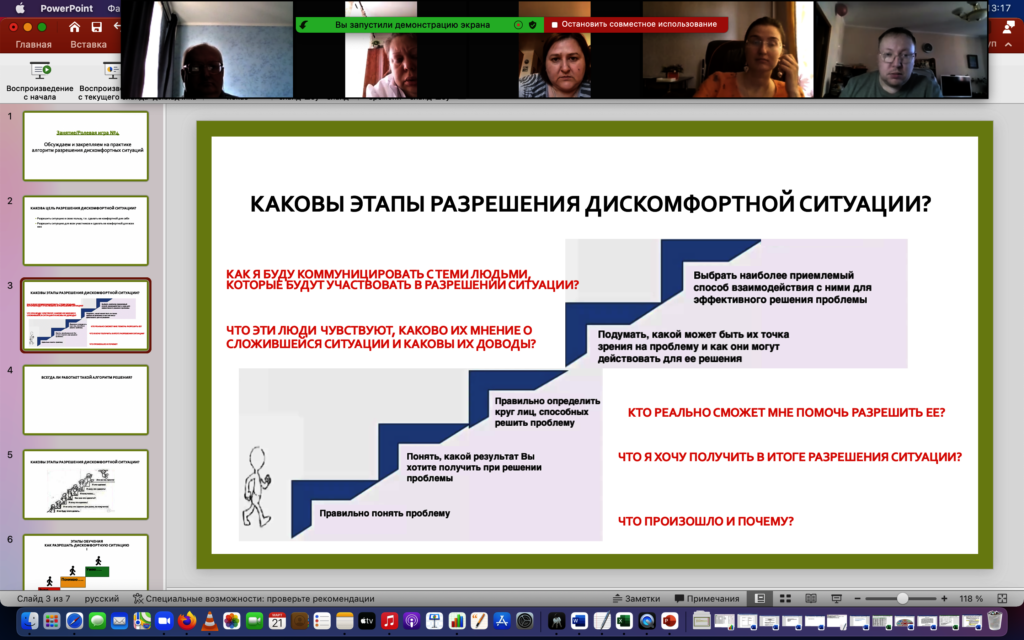 It is well-known that employment results in increasing one's wellbeing, quality of life and self-esteem among individuals with disabilities. However, compared to people without disabilities, individuals with disabilities frequently encounter enormous obstacles in attaining and maintaining meaningful and competitive employment. While there are many barriers to employment for people with disabilities, lack of job-related soft skills is shown to be a significant barrier for them. Soft skillsinclude communications skills, ability to reach compromise, ability to solve problems and conflict resolution skills, critical thinking, reflection, ability to work in a team, fluency, tolerance of change and uncertainty.
The development of soft skills is much more difficult than the development of hard skills because it requires actively interacting with others on an ongoing basis and being willing to accept behavioral feedback. While hard skills can be learned studying from a book or from traditional classroom training, soft skills needs a combination of environment and other people to be mastered. These are much harder to learn, at least in a traditional classroom.
That is why Russia House community decided to start a comprehensive program for soft skills training for participants of the rehabilitation program. Trainings available in the larger society usually are not very suitable for people with severe mental health problems. Russia House developed its own training program adjusted for the needs and abilities of Russia House participants. It includes a wide variety of approaches: discussions, quizzes, role playing, metaphoric associative cards, interventions aimed at development of empathy, critical thinking, etc.
In January 2022 we started this course of trainings. It is rather intensive – we have one 1-hour training a day, 5 trainings a week. We expected that Russia House members will be interested in them. But the first two months of this program showed that the trainings are much more popular than we could expect. Because of winter COVID-19 quarantine we work remotely at ZOOM platform. However, it did not prevent Russia House community from active mastering soft skills. We have had the first feedback from the participants of the trainings. They say that they are not only interesting and exciting but also very useful and helpful. The skills developed can be used and applied at the job placement but also in many-many situations that people face in their everyday life, in their relationships with relatives, in public places (in transport, in shops, in the streets, etc.). And they say that these trainings became a strong motivation to learn more, improve the skills obtained and learn themselves and their strengths and weaknesses better. Some of them say that they started to understand other people much better than before. We hope that this 1-year course will result in positive change in their behaviour, attitudes and better quality of life.