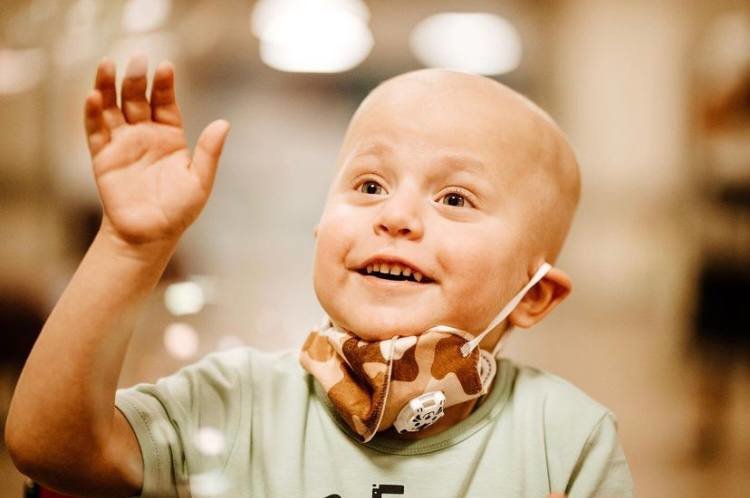 Dear Friend,
We are incredibly grateful for your support of Medications for Children`s Oncological Units. With your help, children have the opportunity to defeat cancer.
More than a year ago, unrelated bone marrow transplants began in Ukraine, that was a significant event. However, bone marrow transplantation is followed by a long period of rehabilitation of children, at which time they need the drug CellCept. It prevents the rejection of the donor bone marrow.
Thanks to you and philanthropists like you, eight children have received an entire course of CellCept in the last four months. One of the children who received a long-awaited bone marrow transplant is Denis.
Denis has been battling blood cancer for almost a third of his life. A bone marrow transplant brought the boy closer to the dream of returning home. A young man from Germany became a donor for Denis. Thanks to his brave act - the donation of blood stem cells - Denis had a chance to recover.
Thanks to your support, the boy's rehabilitation is going fast: he has strengthened, and he was recently discharged from the bone marrow transplant department. Dad, grandparents came to the discharge to be with Denis on this crucial day.
The boy continues treatment on an outpatient basis and is under close supervision of a professional team of doctors.
Children like Denis need your support, and you are responsive to this request.
Thank you for that!