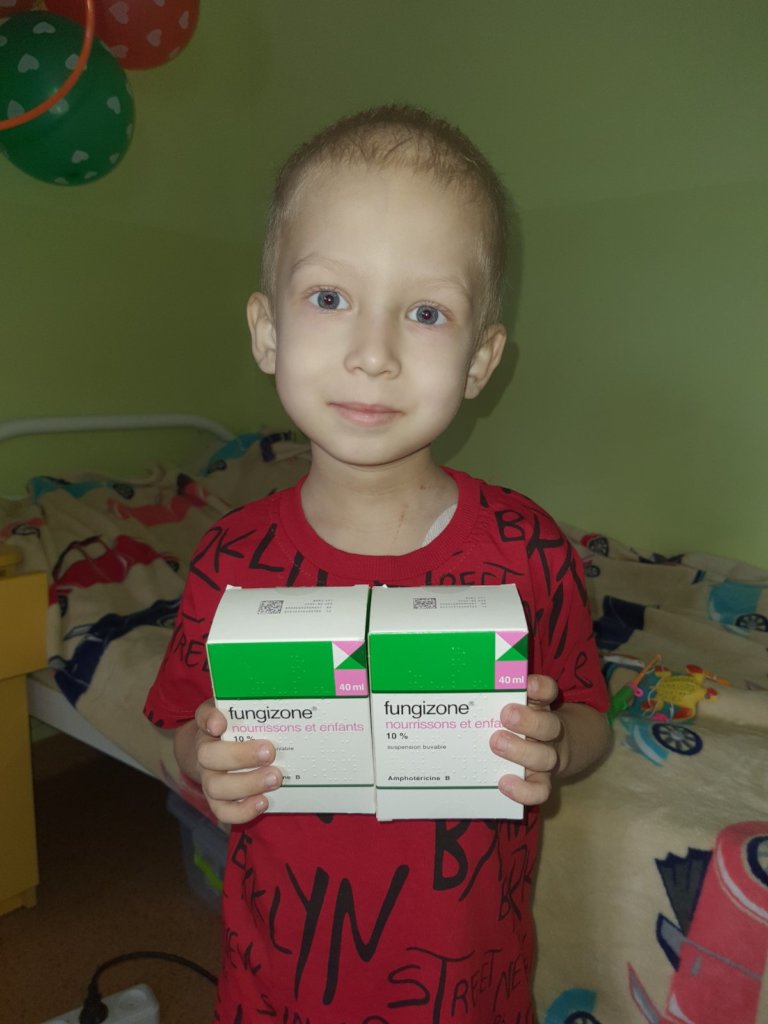 Dear friend,
We are pleased to tell you about the new changes in the lives of children with oncology, which have been achieved thanks to your support.
During cancer treatment, children often develop fungal infections of the mouth and food paths, making it painful for them to swallow and eat. Artem and Yegor met this very problem and needed help to overcome a fungal infection.
To treat these infections, doctors give them antifungal drugs intravenously, but the most effective treatment of such lesions is suspensions for drinking.
Unfortunately, the last ones are not registered in Ukraine, so volunteers help the fund to bring it from abroad.
Thanks to your help, Artem, Egor and 26 children like them received 119 units of this medicine for the last six months. Now they can eat and swallow without pain, and it really makes their life easier, and the treatment more effective.
This significant improvement in the boy`s hospital living made possible thanks to you and philanthropists like you.
We are truly grateful for your thoughtful gift, generously contributed to the vital cause.
Thank you.
Tabletochki team.