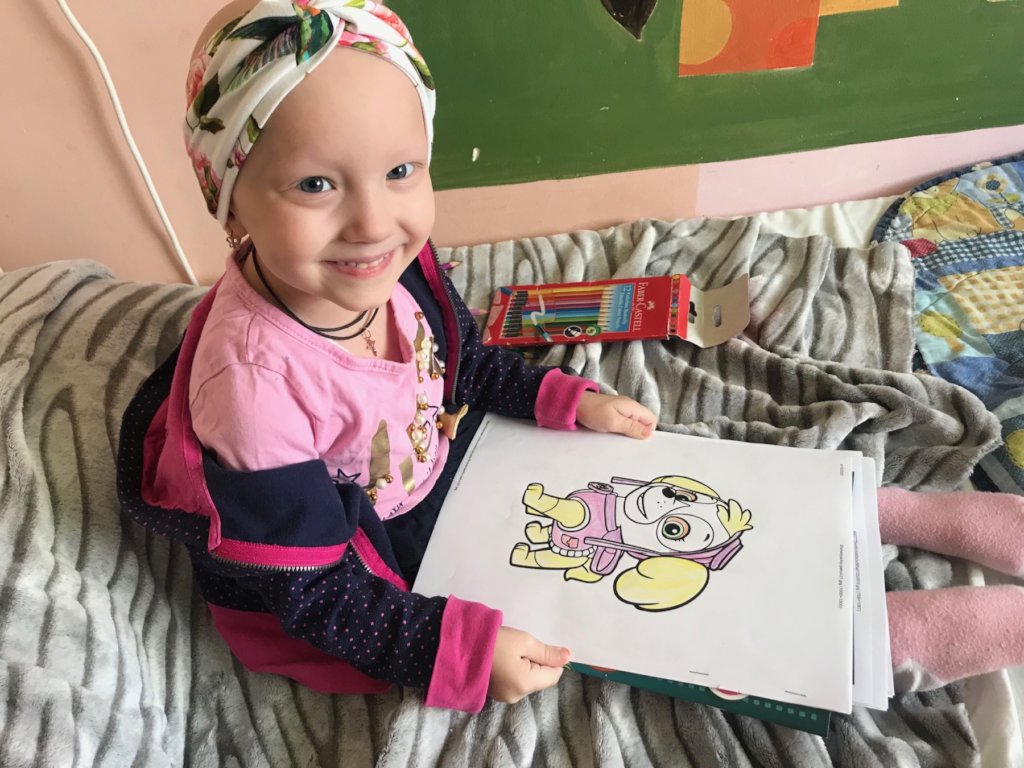 The total expenses of the Tabletochki Charity Foundation for medicines and supplies in January-March 2020 amounted to $ 265008. $ 91369 we spent for targeted assistance for children whose families have applied to the Foundation for help, and $ 170322 to help 17 children's oncology departments all over Ukraine. Administrative costs for the project amounted to $ 3317.
Besides the regular medicine in this period our Foundation had to buy a lot of personal protective equipment to protect our children under care and doctors from COVID 19. We already spent $ 9539 for this stuff in March – in the very beginning of the epidemic in Ukraine.
And here is a story of one of our wards. The 4-year-old Solomiya is very inquisitive and cheerful. She is interested in everything around: every grass, plant, insect and animal. She loves to draw, dance, play with dolls and cook for her mom and brother. Her favorite cartoon is "Frozen" because of the music.
The disease came as a surprise. It is very difficult for a baby to be locked in four hospital walls and to be tied to a drip after a normal life. Every manipulation is painful for Solomiya. It's always tears ... tears for her and her mother.
The girl went through a difficult and long way of treatment, one duct and three blocks of high-dose chemotherapy, after which it was very difficult. There was a mucazide, when the whole oral cavity was covered with wounds and mucous. Everything passed a little and Solomiya got better. And she said, "Mom, I can talk now, you love my voice so much when I talk!"
Most of all, she wants to recover and return home to her brother! She dreams of Elsa's dress, a ride on a swing and ice cream.
Solomiya's mother is grateful to the Tabletochki Charity Foundation and all of you - our donors for purchasing expensive medicines at such a difficult time for everyone during the lock down period.
There is still a difficult way to continue chemotherapy and bone marrow transplantation. But with your help, this little girl will overcome everything! Thank you!