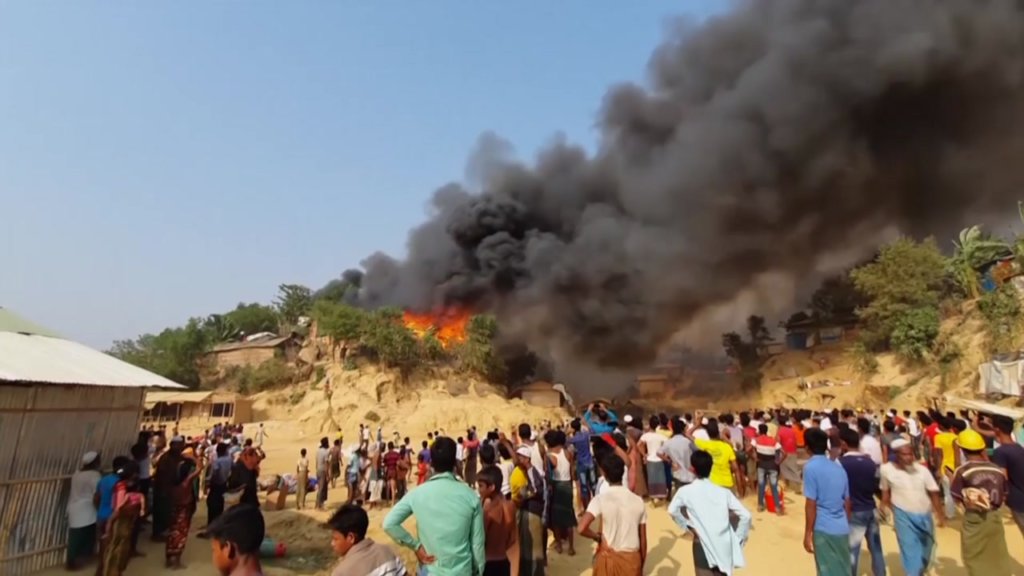 Context

The refugee camps at Cox's Bazar area of Bangladesh accommodate over a million Rohingyas who fled the military crackdown in the Rakhine province of Myanmar in 2017.
On Monday, March 22, 2021 a massive cloud of smoke came out of the Balukhali Rohingya camp at Ukhiya in Cox's Bazar. The fire killed several people and destroyed thousands of homes. The fire also left Balukhali Balibazar, the biggest local market in the Rohingya camp, in ashes. Products worth at least Taka 50 Crore were gutted in the fire.
Damage Scenario
Due to frequent wind flow, the fire swept through camps 8W, 8E, 9, and 10, leaving over 10,000 infrastructures including shelters, mosques, community centres, learning centres, service centres, learning facilities, shops burnt to ashes. People in adjacent camps (5, 6, 7, 11, 12, 17 and 18) have evacuated their households too as the fire spread and immersed adjacent areas. According to humanitarian agencies and local authorities.
PRIOR NEED BY NEED ASSEMENT
Strengthen Primary Health care Service to manage the higher patient load impacted by fire in camps to cover the health care facilities
Shelters need to be rebuilt
Ensure continue of COVID 19 awareness & vaccination campaign
Further Training on Fire safety of health facilities and burn care
All hazard Disaster Emergency preparedness training and Management
RAPID EMERGENCY RESPONSE by Dhaka Community Hospital (DCHT) & Community Initiative Society (CIS)

DCHT and CIS stands by the sufferers of Rohingya camp fire in Cox's Bazar. DCHT & CIS primary healthcare centers were 24/7 available even in emergency situation to provide health service in this fire disaster. But the effects of this lethal and destructive blaze will only exacerbate critical needs and further strain already overstretched resources. With the start of the monsoon looming, rebuilding is critical. An advance team from Dhaka already reached to the effected place to join the emergency team for monitoring the rapid response management.
DCHT and APAD KOREA response will continue in the coming days as fire affected community will need our extended support.
Thank you for your support.