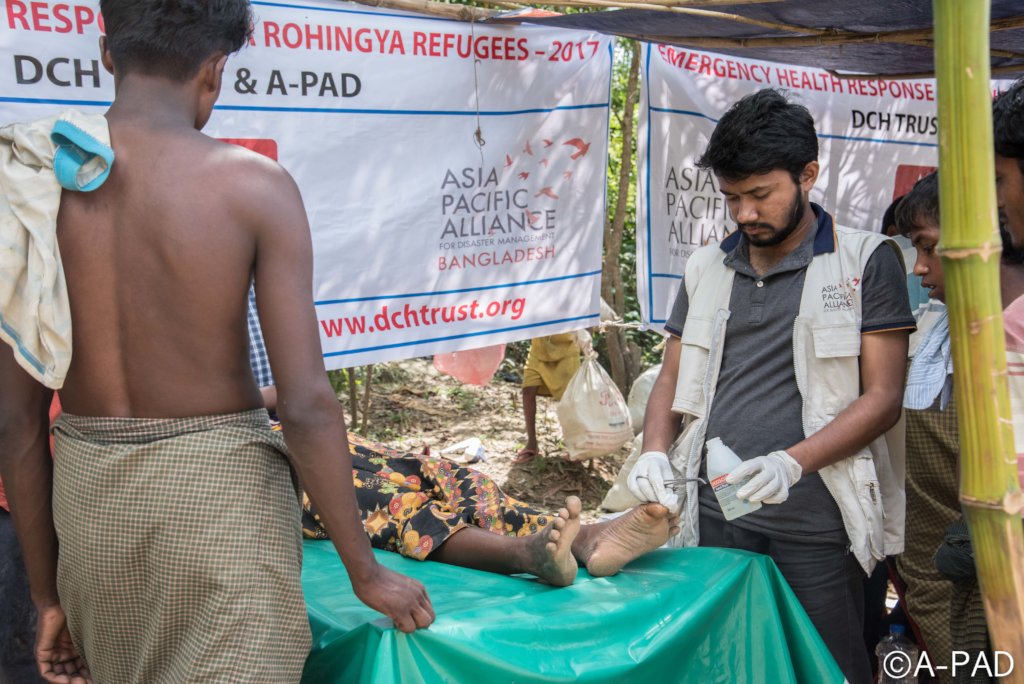 Since the beginning, DCHT's clinics continue to give primary care with providing COVID awareness to Rohingya and Host commutiny staffs with close contacts with suspected patients are using Personal Protective Equipment(EEP).
DCH Trust required large numbers of medical supply such as PPE, Infrared Thermometer, Medical ventilatior and Nebullzer. So that A-PAD Korea are supporting for providing these equipments while staffs in the field are letting refugees know about the basic information & preventive measures through seminars, campaign, WASH programmes, distribution of flyers & posters.
Since A-PAD Korea has been providing food and medical assistance and operating clinics for Rohingya refugee women and children, including pregnant women, we're supporting these responses either.
Specific activities :
- Seminar on Corona Awareness.
- Staff training on Corona preventive measures.
- Providing PPE, Masks, gloves for frontline staffs.
- Continuous Training Program for visitors and community
- Announcement done by local languages for COVID awareness
(=> These activities are done by A-PAD Bangladesh, Community Initiative Society(CIS) and DCH Trust against COVID-19 and A-PAD Korea is supporting for these activities.)