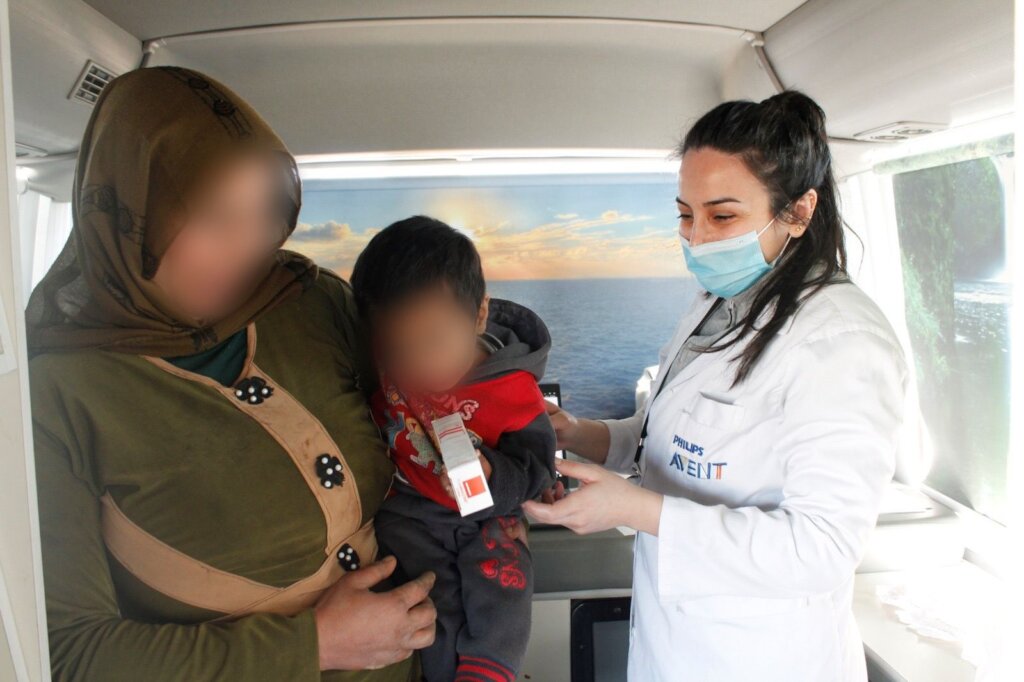 Marhaba from Insan's Medical Team,
It is with joy that we are sharing with you updates from Insan's health project. The mobile health unit continues to drive around Lebanon and assist the most vulnerable communities in need of basic healthcare services. In the past four months the mobile unit has visited Tyre in South Lebanon assisting 61 beneficiaries, Bekaa valley near the Syrian border assisting 29 beneficiaries and Sed El Baouchriyeh in Beirut assisting 22 beneficiaries. During the next visits Insan is also planning to reach Sin El Fil which is a densely populated area in Beirut.
Unfortunately, the unstable situation in the country continues to pose challenges on the project implementation. Additionally, a sudden obstacle was put in our way when the mobile health unit bus broke down during one visit. This put the visits to a halt for a few weeks, and because the repairs are expensive, Insan hasn't been able to fix the bus yet. However, in order to continue with the visits Insan has resorted to using a van as an alternative for now.
Shortage of needed medications in Insan's medical stock also continue to pose challenges. When planning the project, Insan was hoping to receive donations from the pharmaceutical companies in Lebanon. However, the economic hardships are affecting everyone in the country and thus not many medications have been received so far. Yet, to our great surprise, Insan was recently approached by an individual donor who is willing to send some medications to Insan from abroad. Hopefully the shipment will be sent out soon and will arrive to Lebanon and to Insan without any long delays or issues at customs.
As already mentioned in the previous report, Insan is working on launching a new campaign on Live Love Lebanon and on Just Help platforms in order to raise awareness about its work and about the situation of the most vulnerable communities in Lebanon among more and more people. Insan is currently working on filming a video clip from the mobile unit visits that could be then shared on GlobalGiving as well as on the other two platforms.
As always, we would like to express our highest gratitude to you for all the help and support you are providing Insan and the most vulnerable communities in Lebanon! We couldn't do it without you.
Until next time!
Best regards,
The INSAN-team