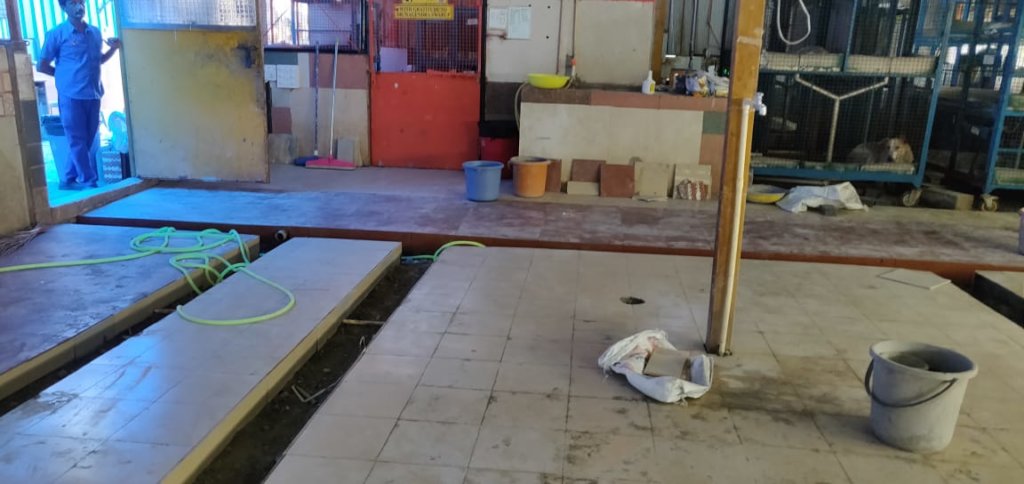 As the lockdown eases and the COVID 19 numbers began to drop, we have become busier than ever. There is a sudden increase in the number of motherless puppies being dropped off at the shelter, and our puppy unit is facing a deluge with our unit running double its capacity. Currently we have 85 pups under our care needing puppy tonics, nourishing food, deworming & vaccinations. Some of them need round the clock care.
The ones who have completed their vaccinations and healthy, have been moved to our adoption unit. All efforts are being directed towards finding loving homes and families.
Even as we grapple with increasing numbers, we felt the need for a rehaul and upgrade to our trauma care unit. However, we had to get the renovation done with makeshift arrangements, as we continued to provide medical help to the animals that came to us during the time, as there is no scope for us to cease our work, no matter what the situation may be.
The sheer range of diseases & conditions seen in the OPD is overwhelming. From malnourishment, accidents, maggot infested wounds, to tumours, some of them are intensely heartbreaking.
Each case requires basic first aid & care, a diagnostic work up followed by treatment and a post operative recovery period before release. All of them require medications, both short term & long term, and the medication bill runs up to about 5 lakhs a month.
This is our most pressing need at the moment, to have our medication bills covered, so we can give the best to our intended beneficiaries, the stray animals of Bangalore.
Administration of medicines, is a crucial aspect of our trauma care, and runs like clockwork. Apart from the animals at our trauma care unit, some of our permanent residents also require long term medications for their chronic diseases.
Hence, I request you to kindly consider donating towards our medication bills.
I thank you for your continued support and wish you the very best.