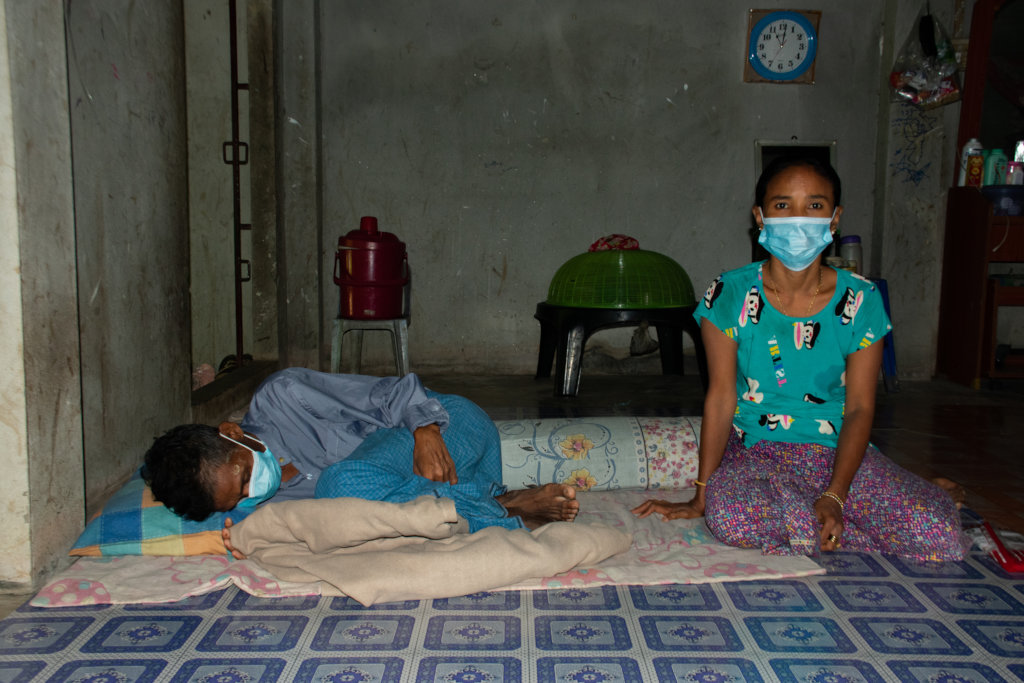 "I ran into him one day on my way to work, at first I had a hard time recognizing him: he changed so much, become extremely thin and was struggling to keep his back straight.
I didn't know he had AIDS like me, but I recognized the sign right away. When you share a disease that usually scares people, you learn to understand other people quickly. "
These are the words of Zin, a patient in our support program for AIDS patients when she introduces us to Lin a former co-worker who is now living in her home.
Zin lives with her husband and 11-year-old son, both of whom are not HIV positive, and Zin handles her disease with particular care to avoid infecting her loved ones. The fear of spreading HIV was her only fear before welcoming Lin into her home, but his condition was so bad that she couldn't help but help.
The economic situation in Myanmar at the moment is so bad that poor people have doubled in 2021 since 2019, which will mean that many people will not have access to nutritious food and basic medical care.
Our support program for AIDS patients includes food support for the most vulnerable patients, periodic medical visits and counseling for the management of antiretroviral therapy.
Thank to you, we can provide basic needs to the most needed people in Myanmar.