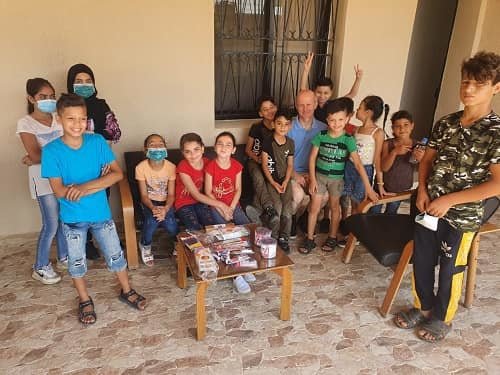 As of today, from the 3rd of January till the 1st of November there have been 642.024 confirmed cases of Covid-19, with 8.502 deaths, the total of vaccine doses administered is 3.483.026 (WHO).
Fortunately, the economic situation in Lebanon changed for the better, if in June one Dollar was exchanged for 17.500 Lebanese Liras, today one Dollar is exchanged for 1.507 Lebanese Liras (data of the 2nd of November). Nevertheless, people are still protesting in the streets because the social crisis continue, salaries in LBP remain unchanged and the State is unable to offer any assistance to the most vulnerable. With today's energetic crisis people are unable to get their most needed medicines, and have to wait for more than 3 hours to get fuel, if they do and the blackouts can last 22 hours. Prices are sharply increasing daily, and most products are now being priced in USD or the daily rate of the parallel market (today for instance 1 USD = 22,500 LBP in the parallel market) whereas the official rate is still 1,500 LBP.
Angry demonstrations and random roadblocks are making the life of the Lebanese people very hard. Everything is happening so quickly that the people are unable to keep pace. The 14th of October a shooting took place in Beirut between the Christian and Muslim neighborhoods during a protest of Shiite formations. Again, we hope that these fighting will calm down for the good of the population who continues to suffer.
Political stagnation, the inability to form a government and the start of the trial on the 2020 Beirut explosion led to the incrimination of various high government officials, something that most of us didn't expect since the political class for decades has reigned in impunity. We hope that the families of the victims will achieve justice for their losses.
Our local partner "Oui pour la vie" keeps working in order to support Syrian and Lebanese families in Damour area providing full meals and helping them in their daily basic needs. Thanks to your donations, from the 9th of July till the 31st of October we were able to collect 9.930,48 USD Dollars!