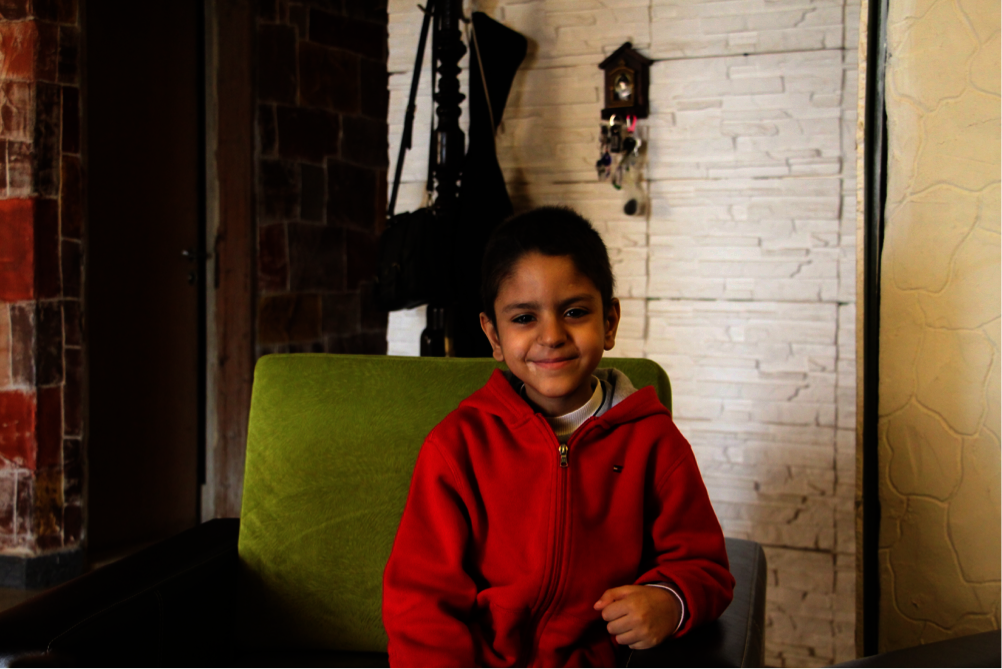 Dear Friend,

You subscribed to receive email updates from Meals for All by GRUPPO ALEIMAR ONLUS, a project on GlobalGiving.
Jeffrey is 7 years old and it's been a year he has been fighting against his worst enemy: leukemia. Because of this tumor, Jeffrey is not going to school anymore, is not meeting his classmates anymore, nor is playing with his friends. He has been really weakened by the theraphy, and his whole immune system is seriously compromised. Hence, the only ones who can be close to the kid are his parents and his brother.
The diagnosis was revealed only this year, after a continuous period of back and forth between his home and the hospital. The fight looks very long: at least two years of chemo and many other therapies!
His family is trying hard to cure him in the best possible way. However, in Lebanon, the health system is entirely private, and it took few months for Jeffrey's parents to go into debt. His mum had to stop working to have time for him. His dad had to take up a new job in Sri Lanka – far from home, but better paid.
By supporting our project Meals for All, you can help us devoting some money towards Jeffrey and his family.
Believe in this project with us. You can make the difference for Jeffrey, with just a small amount.
Supporting us is very simple: just connect to https://www.globalgiving.org/projects/meals-for-all access the DONATE NOW area and make a donation.

Only one donation is allowed for every single person with a maximum amount of 50 dollars, so don't forget to spread the word and involve as many people as possible!