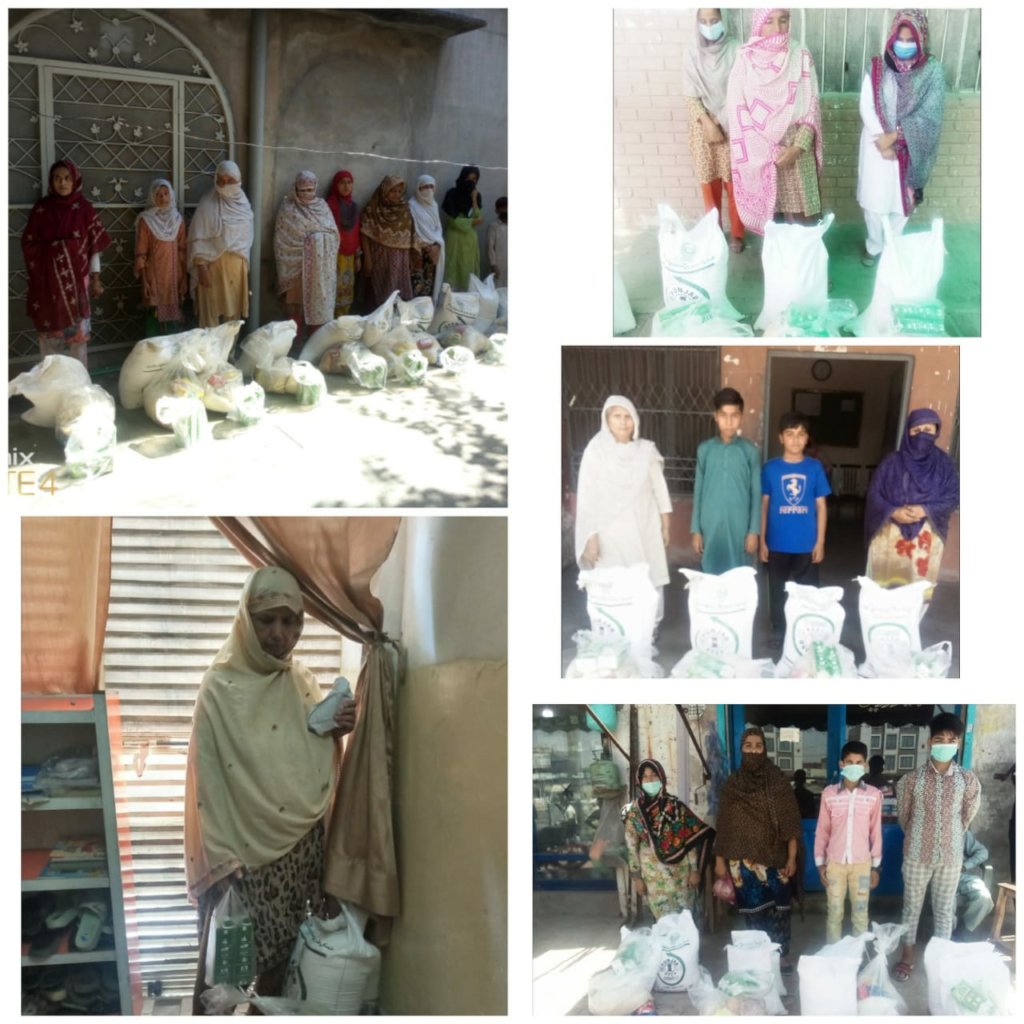 Despite claims made by the federal government about ending hunger from the country, the food inflation in the country continues to take its toll on masses, aggravating food insecurity in 2021 and beyond.
Amid a prediction that global hunger will surge by about a third this year in the region and continues to haunt the relatively large population in Pakistan even in 2031, dreams of curbing price hike of commodities may not materialize in the distant future.
The present cycle of inflationary pressure has mainly been driven by surging prices and dwindling income during the Covid-19 pandemic, affecting Central and South Asia mostly, according to the International Food Security Assessment, 2021–31, prepared by the US Department of Agriculture this month.
The analysis released this week utilizes information on domestic prices and consumer responsiveness to changes in prices and incomes for 76 low- and middle-income countries, containing current estimates and 10-year projections of food security. The 2021 report particularly assesses the combined impact of lower incomes and price shocks associated with the lingering effects of the Coronavirus (Covid-19) pandemic on present and future food security.
However, the International Food Security Assessment, 2021–31 Report projects Pakistan is poised to be the second most food insecure country in the CSA sub-region in 2021 and beyond. Pakistan —like the other countries in the region— has been severely impacted by the Covid-19 pandemic. Moreover, Pakistan's economy shrank by almost 2.4 percent in 2020. Even though GDP is anticipated to grow almost by 2.1 percent in 2021, GDP per capita is anticipated to remain 4.3 percent below its 2019 level.
The prevalence of food insecurity in the country is estimated at 38.1 percent of the population in 2021, whereas the food insecure population in Pakistan is estimated to be 90.7 million.
With a population of over 210 million, Pakistan is the fifth most populous country in the world. With nearly one third of the population subsisting from daily and piece-rate wages, the COVID-19 response has necessitated an urgent and immediate strategy to protect those living in extreme poverty.
With lockdowns in effect and physical distancing measures mandatory, there were concerns about the spread of COVID-19, due to which the large population living under the poverty line such as daily wagers are facing hunger.
The state of hunger in Pakistan is clearly explained above. A large number of people in Pakistan sleep on an empty stomach every night. Based on the above, Fatima Memorial Hospital and NUR Foundation have taken the matter in their own hands and have started to supply food to poverty stricken students and families of NUR Community Outreach Program (NCOP).

Our valued donors are requested to keep supporting us so we can help eradicate hunger. We are trying to provide food to maximum people that is only possible through your donations.
However, due to COVID19, the situation has further worsened and in order for us to continue to serve the poverty stricken masses, your donations and support is requested which will make a huge difference.
Thank you.