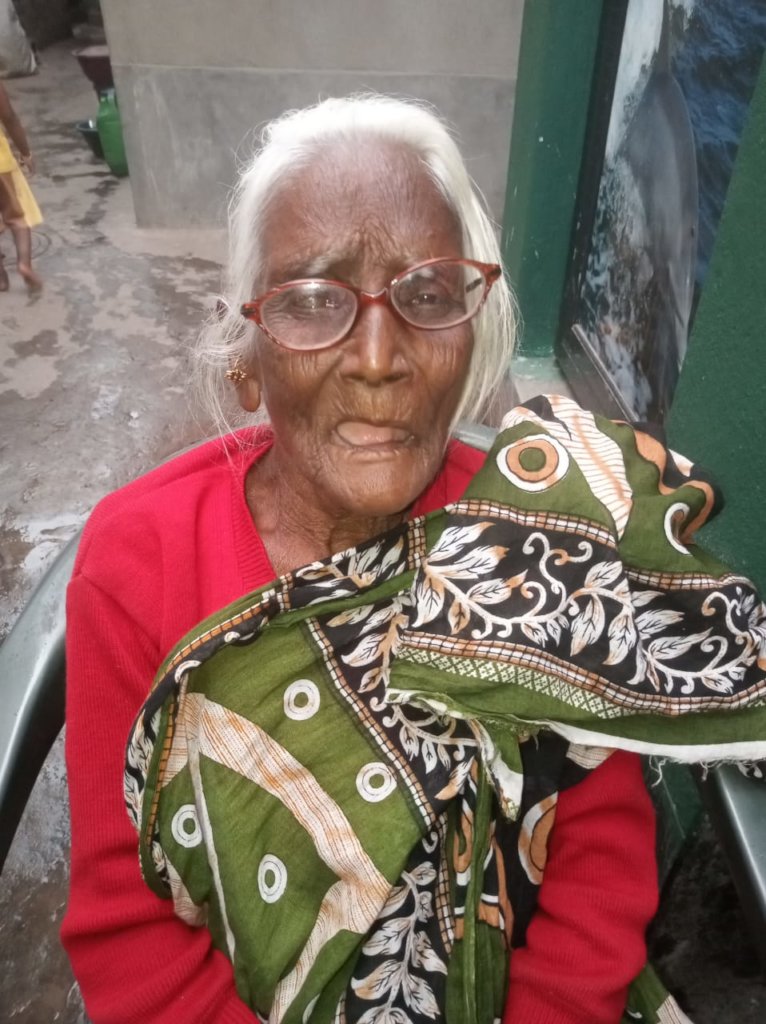 This project, thanks to our donors, has enabled Tiljala SHED to provide essential support to our vulnerable beneficiaries particularly over the last terrible year. When India's lockdown in March 2020 left so many people unable to work, when cyclone Amphan tore through our communities, destroying homes and causing floods, when a cooking fire in Topsia left 160 families homeless once again, when individual medical emergencies arose, when our elderly were hungry and needed medical care, this project was able to provide the funds. Your donations have contributed to the distribution of emergency food parcels to 35,000 people in central Kolkata and other parts of West Bengal.
And for all this we are deeply grateful.
But we have to ask yet again. COVID 19, as you know, is surging through every part of India and through every section of society. The hospitals are overwhelmed and people cannot find oxygen or hospital beds for their sick relatives. Once again those who work in the informal economy are unable to earn a daily wage, are afraid to go out and are confused about vaccinations. Many believed that COVID was a disease of the middle - wealthier- classes. They have heard rumours that the vaccines are dangerous.
But Tiljala SHED's staff are trusted and well known in these most marginalised communities. Our job now is to educate, to ensure that everyone comes forward for vaccination, to find out who is hungry and unable to work, to find the right medical aid for those whom are sick. And at the same time our staff need to remain safe, maintain social distance, to get vaccinated and to keep their own families safe.
So we have to ask you again to help us. We needs funds for emergency subsistence rations. We need funds for emergency medical care. We need to pay our staff who so valiantly go out into the frontline to support and educate. Please consider another donation today - however small- to help those most in need.
Thank you.