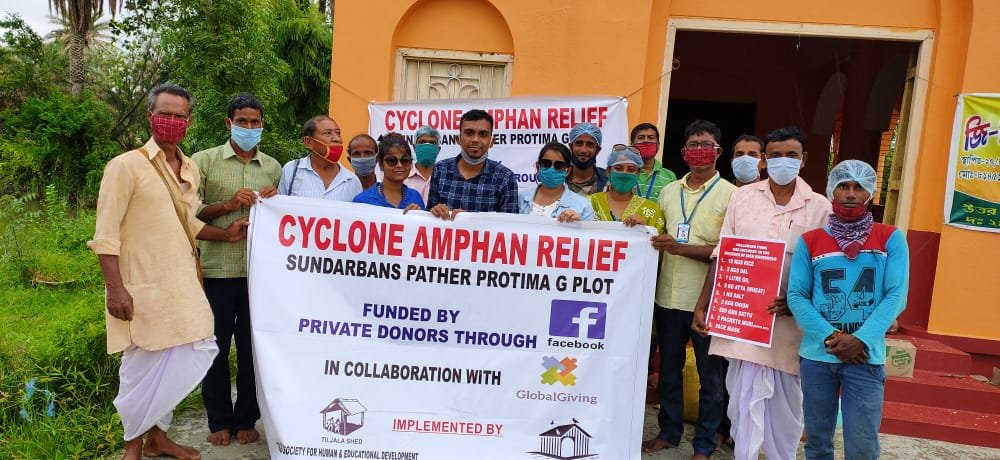 Ajibul is a daily wage earner. He lives in the Sundarbans, a rural area in the Ganges delta. At the best of times 50% of the population live below the poverty line. Since lockdown and Cyclone Amphan, it is far far worse. He has 3 children: his two daughters study in Class VIII and V respectively. His son studies in class III. His monthly income was just Rs.3000 (USD40 GBP30) before the crisis. Since lockdown started it has been the biggest challenge of his life to find work. All his savings are finished. His family survives on the relief provided by social organizations and sometimes by the government. The lockdown has taken away his livelihood. Ajibul has been searching for a regular work like before but to his surprise he could not find any except a few working days of the month.
He says, "Even if we don't die of coronavirus, surely we will die of hunger and poverty."
He was very happy with the food parcel though "We are very grateful to the people and the organization who took this initiative and came so far to help us out in this crisis situation."
For Abijul and his family, COVID19, seems less of a threat than the lockdown itself. Families who depend on the wages of daily labourers found themselves with nothing to eat. Savings were quickly used up and families went hungry. Across India individuals, local government and philanthropic organisations have rallied to help the poorest members of society. Food parcel distributions are a common sight but the need is vast.
Tiljala SHED, as a grassroots organisation working closely with Kolkata's very vulnerable urban communities, is ideally placed to deliver relief when and where it is most needed. Over the past months Tiljala SHED has been able to distribute food rations to over 6500 families. We distributed rations to the communities where we normally work, bringing livelihood support and education to rag picker and ultra-poor families. But we also went further afield, delivering aid where it was most needed across the cityand in rural West Bengal.
On 4th August,with a special donation from GlobalGiving, collected by Facebook in the wake of Cyclone Amphan, our team of volunteers took food relief to Abijul's community in the Sundarbans. Living on islands and very low-lying land in the Ganges delta and many surviving on crab fishing, this population, already living below the poverty line, were especially hard hit as the flooding form the Cyclone meant they couldn't rebuild their homes. We purchased the rice, flour, dal, onions and other items in Kolkata and took a truck and boat out to Prathar Pratima to deliver emergency relief.
Your contribution to this Emergency Food and Medicine Project has been a lifesaver throughout the COVID19 pandemic. As infection rates rise throughout India, the poor will continue to be the hardest hit, and your contributions will be more important than ever as the effects of the disease itself roll out in these vulnerable communities. It is easy to grow weary of this dreadful situation but please consider a special donation to boost funds. We have now spent every rupee so far donated to this project and desperately need contributions so that we can continue to help those most in need.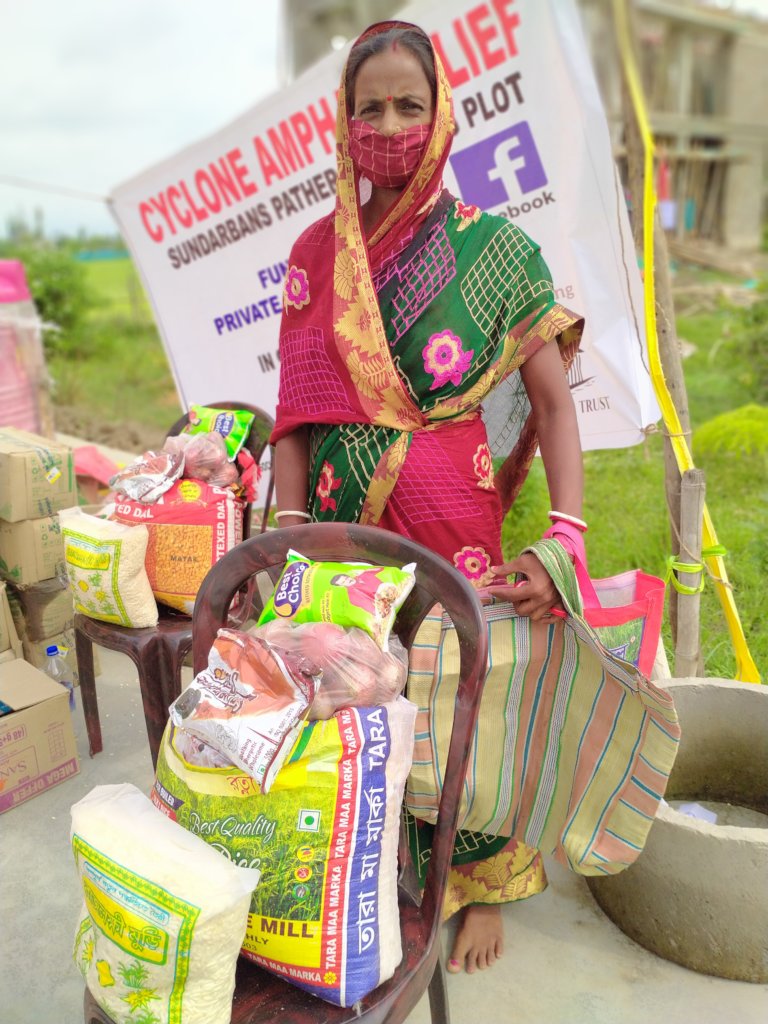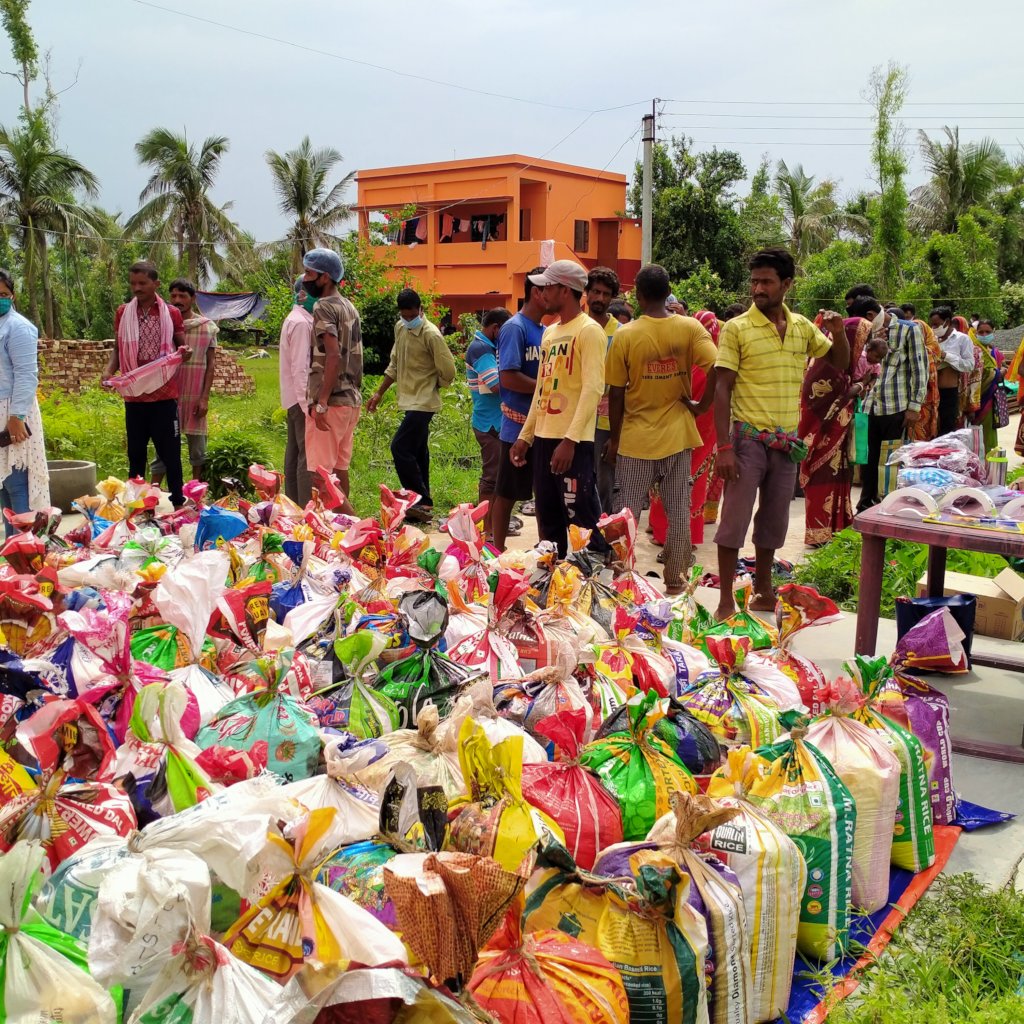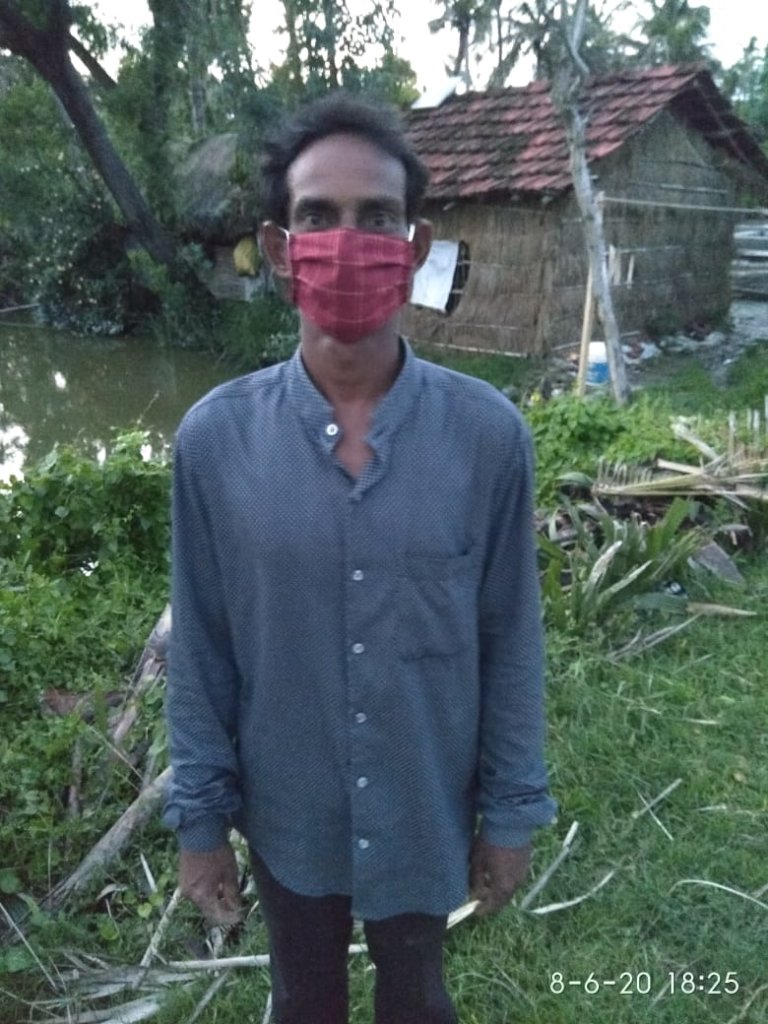 Links: