Project Report

| Dec 2, 2019
Our 5th Anniversary,and a Visit from the Governor!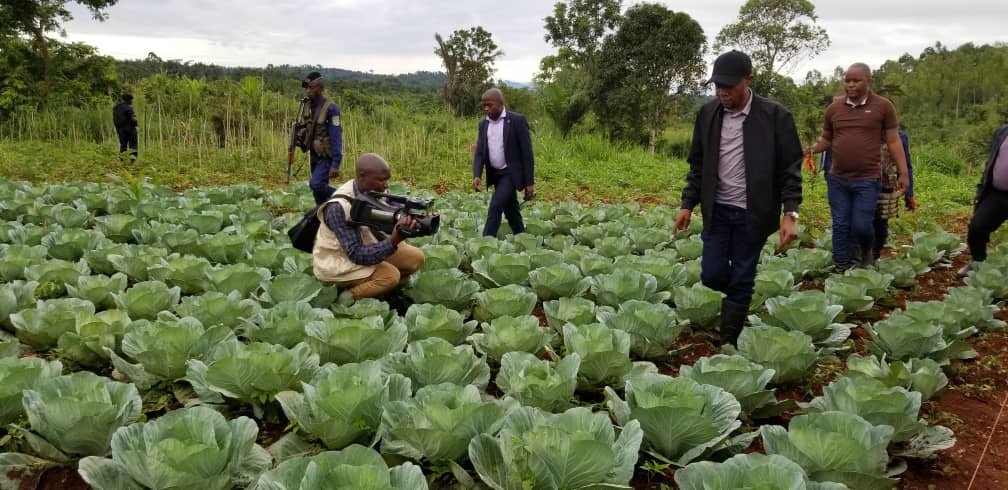 Giving Tuesday is here! Global Giving is offering some great incentives that we at Mavuno are eligible to receive. We just need your donations - large, small, and in between.
We have much to be thankful for. In October, Mavuno reached its 5-year anniversary! In this time, we have impacted 1550 families, or 10,850 individuals, in 14 villages in North Kivu, Democratic Republic of the Congo. Now eating a hot meal every day, men, women and children are escaping extreme poverty. More children are attending school because their parents can now afford the costs of uniforms, fees, and materials. We served an additional 63,000 Internally Displaced Persons (IDPs) through subcontracts from TearFund, World Vision, and Virunga Foundation following conflicts in North Kivu and Ituri provinces. Most of these people had suffered from hunger and overall food insecurity.
On October 12, our team at the Center for Rural Development (CDR) was honored to receive a visit from the governor of N. Kivu province, Carly Kasivita. The governor was pleased to tour the different agribusiness sites of the center: fishponds; livestock farms for pigs, chickens, and rabbits; and vegetable farms. The governor was so impressed with his tour that he would like to use the Mavuno's Model elsewhere in the province to benefit even more farmers.
Governor Kasivita addressed young people who either willingly joined militia groups or were taken by force as "child soldiers". He encouraged them to leave the military and instead embrace peace building and learn new income-generating activities. His provincial reintegration program provides skills enhancement training in a range of areas that can help ex-militia to become financially independent and to lead peaceful lives. With a possible collaboration with Mavuno, the program will expand to include training in agriculture and livestock.
A few days after his visit, Governor Kasivita prompted a subsequent visit of General Ilunga, the Commander in Chief of the Army in North Kivu province. The General is interested in adding agriculture and livestock to the economic reintegration of ex-combatants in the training curriculum.
In 2020, we at Mavuno hope to train 120 fathers and mothers from different villages in improved agricultural techniques, livestock farming and business skills. This training will prepare them to build rural businesses—away from subsistence farming that prevented economic success. In a subsequent stage of our program, they will serve as mentors training other aspiring entrepreneurs in their communities.
But we can't do this without your help. Whether you consider it a 5-year special anniversary gift, or just as a demonstration of your support for the impactful work we are together achieving, please give as generously as you can on Giving Tuesday, December 3. We would also appreciate your sharing our Global Giving project link with your network.
Thank you so much.
Mavuno team