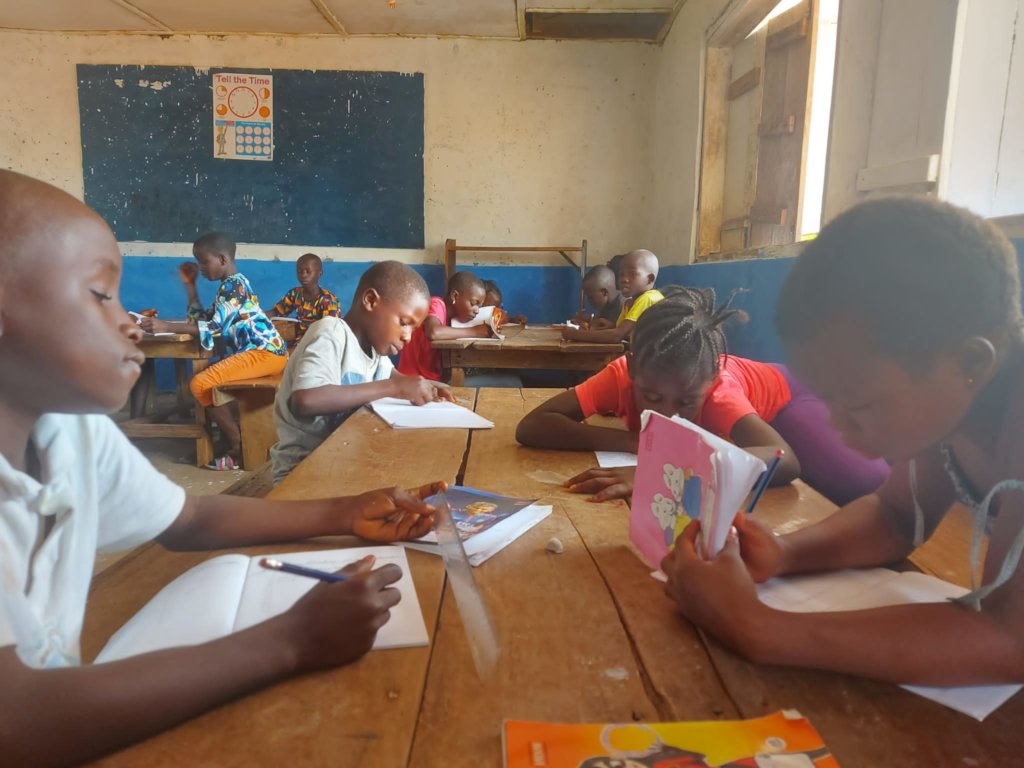 Since our last update, the 2021-22 school year has begun. EducAid's Maronka Primary School welcomed 100 students (47% female) on 6th September. Of these 100 students, 57 live at the school full time. Maronka's 2020-21 Eagles classed have all passed their National Primary School Examination (NPSE) and moved on to Junior Secondary School.
Maronka Primary School has a new Site Coordinator this year, Aruna. He is originally from the Port Loko district where Maronka is located. He joined EducAid as a student at EducAid's Lumley School in Freetown in 2008, taking his secondary exams in 2016. Since that time, he has taught at EducAid's Mafoimba and Maronka primary schools and worked with the Education Team supporting school improvement projects. His favourite subjects to teach are science, mathematics, agriculture and English.
We sat down with Aruna to ask him some questions about the upcoming school year at Maronka.
1. What are you most looking forward to this year?
I'm mostly looking forward to the following for this academic year:
Strengthening staff collaboration
Ensuring effective and excellent school running
Improving the literacy in the school in terms of student reading, speaking, writing and vocabulary acquisition
Improving the level of numeracy in the school
Encouraging children to adopt EducAid's values in every aspect of their lives and seeing them support one another in achieving this
Making use of our space to develop a range of outdoor learning opportunities for all age groups across all disciplines.
2. What is your favourite thing about Maronka school?
My favorite aspects of Maronka is the speaking of English by the students in and out of the school compound, as well as the team work, the building of family and mostly, the way of learning.
3. How is Maronka different from other primary schools in Sierra Leone?
Well, Maronka is different from other primary schools in Sierra Leone in various ways like:
The English speaking by our students
The student-centred learning
The holistic learning
Upholding of the EVC – Every Voice Counts
Empowering young people in different ways
Giving leadership opportunity to young people in the school
Students attending briefing with staff
The independent work/learning
The students' reading and writing
The support and involvement of the community through the School Management Committee
4. What goals and plans do you have for Maronka this year?
My goals and plans for Maronka this year are:
Building strong collaboration among staff and students
Increase the level of literacy and numeracy
Creating opportunities to collaborate with other schools
Maintaining an excellent running of the school
To ensure that the 100% pass rate in NPSE (National Primary School Examination) continues
Creating different opportunities for students learning
Strengthening community and school collaboration
Ensuring students safety and equality
Upholding the EducAid's fees; excellent attendance, excellent behaviour and excellent effort in the school
Building a safe learning environment for both staff and students
Encouraging and continuing professional development amongst the staff
5. How has the first few weeks of school at Maronka gone this year?
The first few weeks of the school at Maronka went well. There was huge turn up of students and there was a great commitment of staff. There was effective learning in the school. The community supported us in the whole cleaning of the school and the compound. Parents were excited to send their children back to school.
6. What are you excited about this year?
For this academic year, I'm super excited about the readiness and enthusiasm of staff and students and the potential this brings to try new approaches to learning. I am also excited for the children and staff to make use of our newly organised library to support them in their learning and professional development.
7. What do you think Maronka's biggest challenge will be this year?
One of Maronka's biggest challenges this year will be to get the new staff to fully understand the importance of the EducAid values and adapt to the full operation of the school running system. Despite this being a challenge, it also presents us with a great opportunity to share EducAid's mission with new people, who will in turn provide fresh energy and enthusiasm.
We're looking forward to sharing updates about all that is happening at Maronka this year. Thank you for your continued support.
In other exciting news, EducAid's Rolal Junior and Senior Secondary School (where Maronka students progress to) is being showcased as 1 of 120 schools selected to participate in World Education Week 2021. On Monday 4th October at 1pm GMT / 2pm BST / 9am ET, Rolal teachers will be presenting on EducAid's unique way of working EVC (Every Voice Counts) that Aruna mentions above. Registration is free. Please do join us by signing up at the link. You can find the session by scrolling to the correct date and time. There is also additional information about the session and speakers available.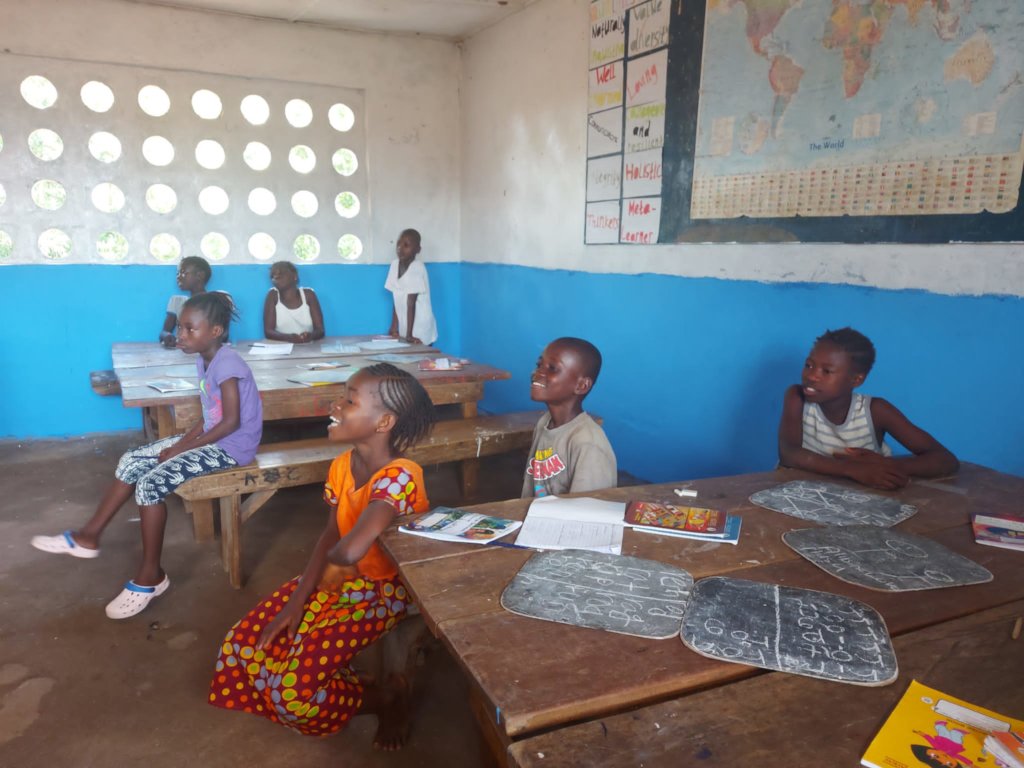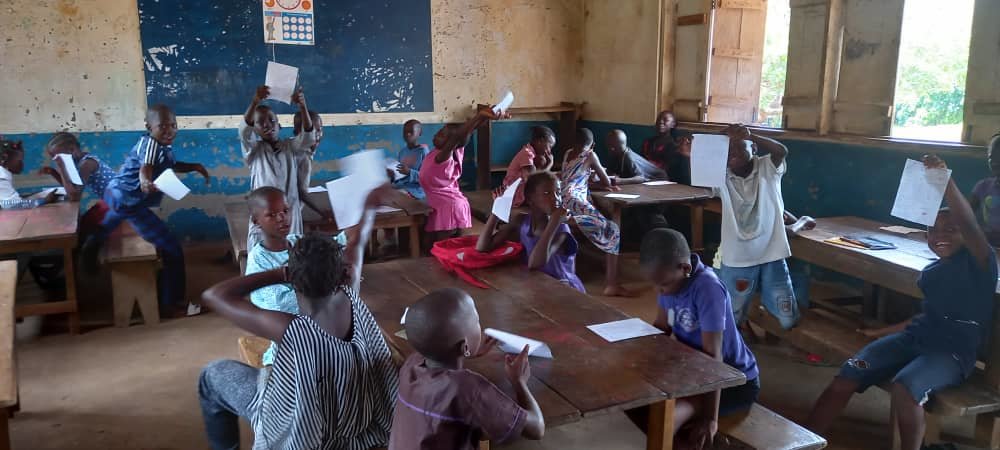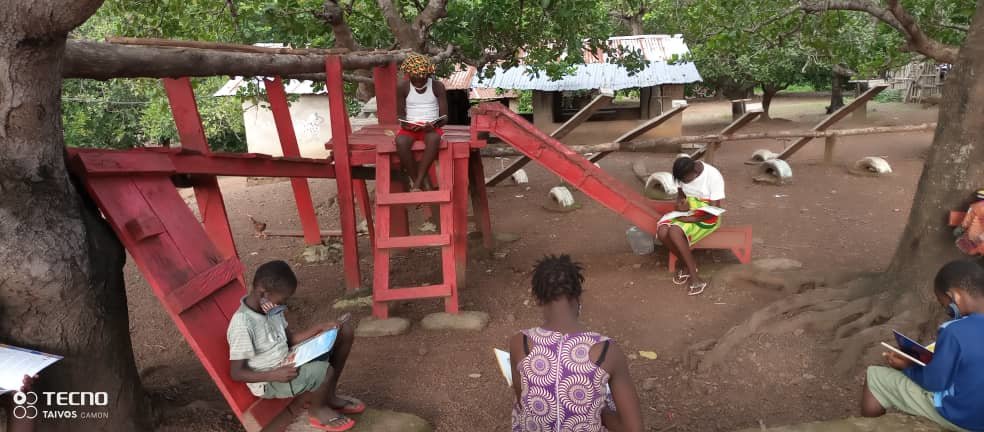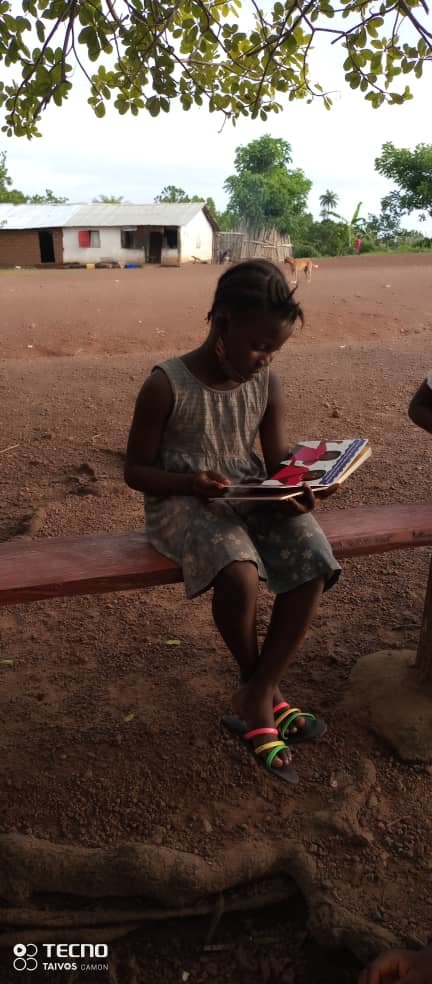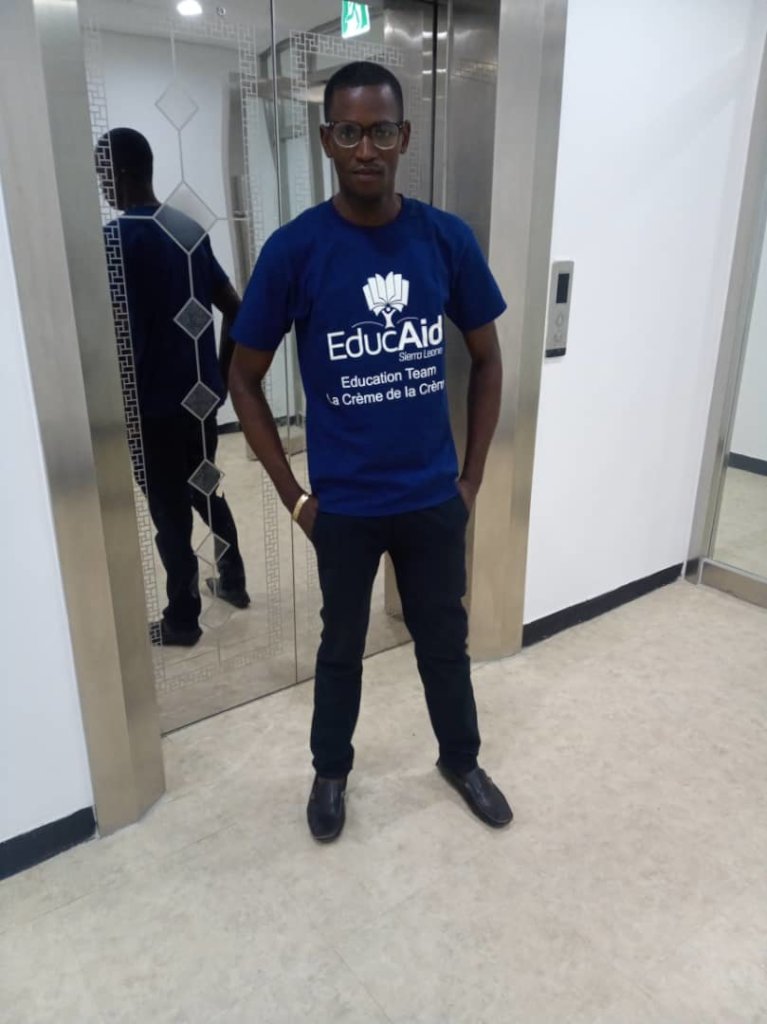 Links: