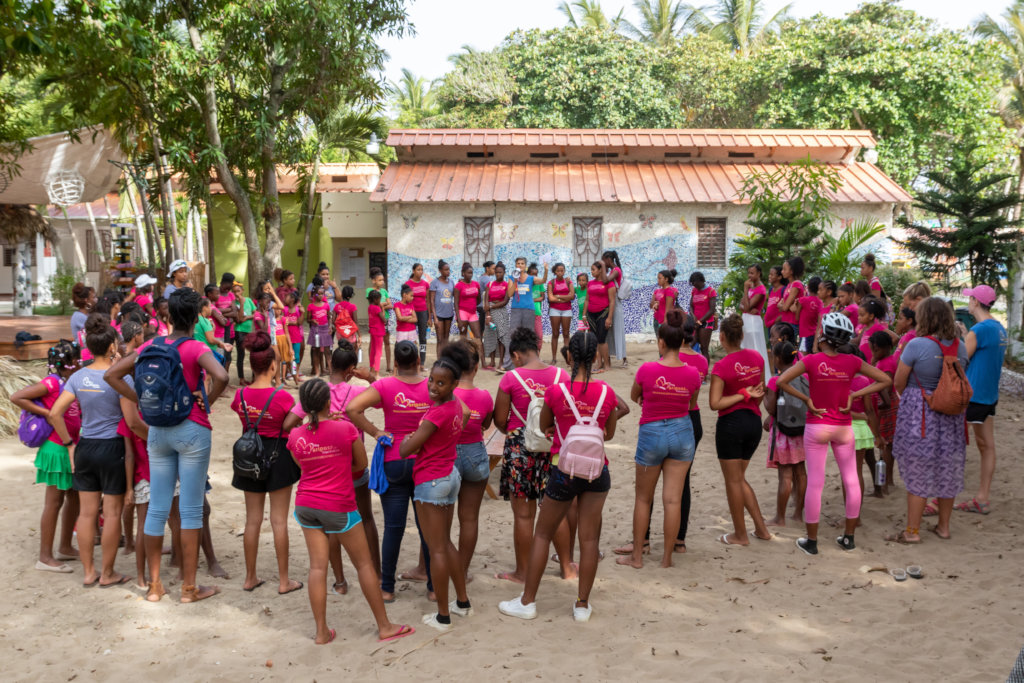 Every morning at 8:30 a.m. in the small town of Cabarete, Dominican Republic, a group of young Mariposa girls and their teaching guides hold hands and form a circle. What seems to be the simplest act of unity, sets the tone for the rest of their day. Together they giggle, dance, sing and play their way through 15 minutes. This is the moment where the teaching guides reinforce the moral values that are echoed throughout all of our programming; self-respect, respect for others and respect for the environment. The intimate setting of a circle, naturally builds positive friendships and solidifies relationships between our teaching guides and the Mariposa girls.
It is during these important 15 minutes a day that community is formed and confidence is built between members of our community and within themselves. Girls often feel inspired to lead a song or be the head of a game as they feel empowered to be leaders. In building their leadership skills, they feel special and that they 'belong' and have a voice that needs to be heard. This daily routine tests the girls to collectively and individually work on challenges that some of the games provide them with; naturally building their critical thinking, communication and strategy skills, as they work together as a team.
As an organization that receives visitors from around the world, we like to celebrate languages during our circle time. We always greet with "buenos días, good morning, bon jour", and then invite visitors to share other morning greetings from around the globe within our circle setting. Regularly, our English speaking team members use the circle time to introduce simple English vocabulary, in a fun, dynamic way, that allows the girls to actively build their English word banks through active song and movement.
As we wind up our circle time and head to class, we end our ritual with the girls together in unison, shouting out the Mariposa motto; "I am the most powerful force for change!" With those mighty words and a spirit of solidarity and community, they are confident and ready to take on the world!