This spring we worked on teaching and strengthening swimming skills with daily lessons as part of our water sports program. Not only does swimming support a healthy lifestyle through exercise, but it also empowers the Mariposas to overcome fears and learn a new skill, and it encourages safety around the water.
We began our swimming program over 8 years ago with intensive swim lessons for the "Nautical Nine," who learned to swim in one summer. Since that first group, more than 350 local girls have learned how to swim. Girls that once stood on the beach, terrified of the water, are now swimming, surfing, kite surfing, SUPing and more.
When we opened the Mariposa Center for Girls in 2014 we finally had our own pool. It sits in the very center of our space and in some ways, is the heart of our Center. Not only do our girls learn to swim, but it provides a tranquil, peaceful environment to learn. It will come as no surprise that swimming is one of their favorite classes. For some of the girls, this was their first time in a pool!
In our beach town of Cabarete, knowing how to swim is not just a recreational skill, it is a matter of safety. One of the Mariposas was able to save her younger sister from drowning with the water safety skills she learned in our program.
All in all, swimming allows the Mariposas to participate in community activities and be proud of where they come from. Thank you for your support in keeping our Mariposas swimming!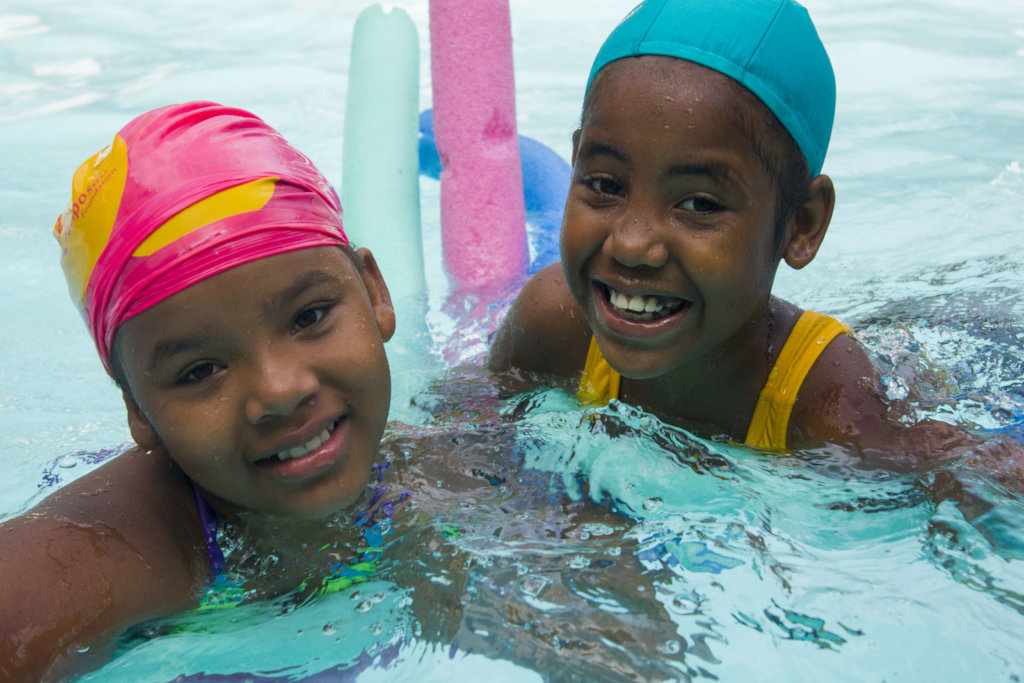 Links: