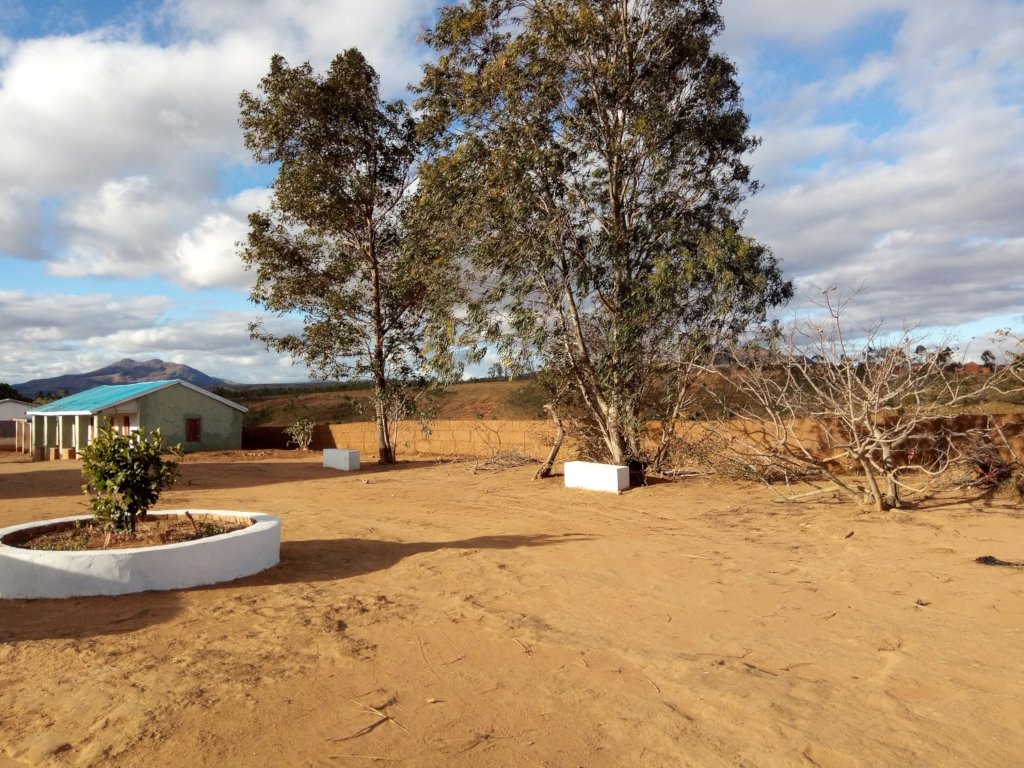 October will see the end of the summer school break in Madagascar and schools around the country are scheduled to reopen. For NY DINA, they will be welcoming back 150 children... full capacity!
While the students have been on their annual break, the team has been working on phase one of the school project which is building a wall around the school's perimeter. The goal is to have the wall finished by the October reopening and they are on schedule to do so as they are currently finishing the gate. Completing the wall will be an important achieved milestone as it will ensure the security of the property from animals and thus give the gardens a chance to grow.
As a result of the COVID-19 pandemic the project leaders took some time to re-evaluate their original priorities and determined that in the new reality setting up the permaculture project as phase two would be the most beneficial because it will:
Provide fresh produce for the children's school meals;
Create a revenue stream by selling the extra produce in the local market to pay the teachers' salaries;
Support the development of the greater community.
The school gardens will give students a chance to learn new and effective farming methods and have a "hands-on lab" to put into practice what they learn. In return, the students will be able implement these new techniques, as well as share their new knowledge, back home. By increasing the family's farming production and income the parents will be in a position to continue to send their children to school.
Another benefit from the re-evaluated strategy is that the garden compost will help regenerate the soil which has seen a depletion in recent years of much needed nutrients that will be required for long term soil health.
Under the new strategy, the chicken and egg production will be scaled back and will focus solely on feeding the school children.
We're also very excited the share the details on a new initiative for NY DINA when they reopen in the autumn. Several young Malagasy from different fields of work have agreed to come to the school to meet the students as well as plant some trees around the school. Meeting young active Malagasy is a powerful form of mentorship that will open the children's minds to what is possible, inspire them to continue their studies and bring hope.