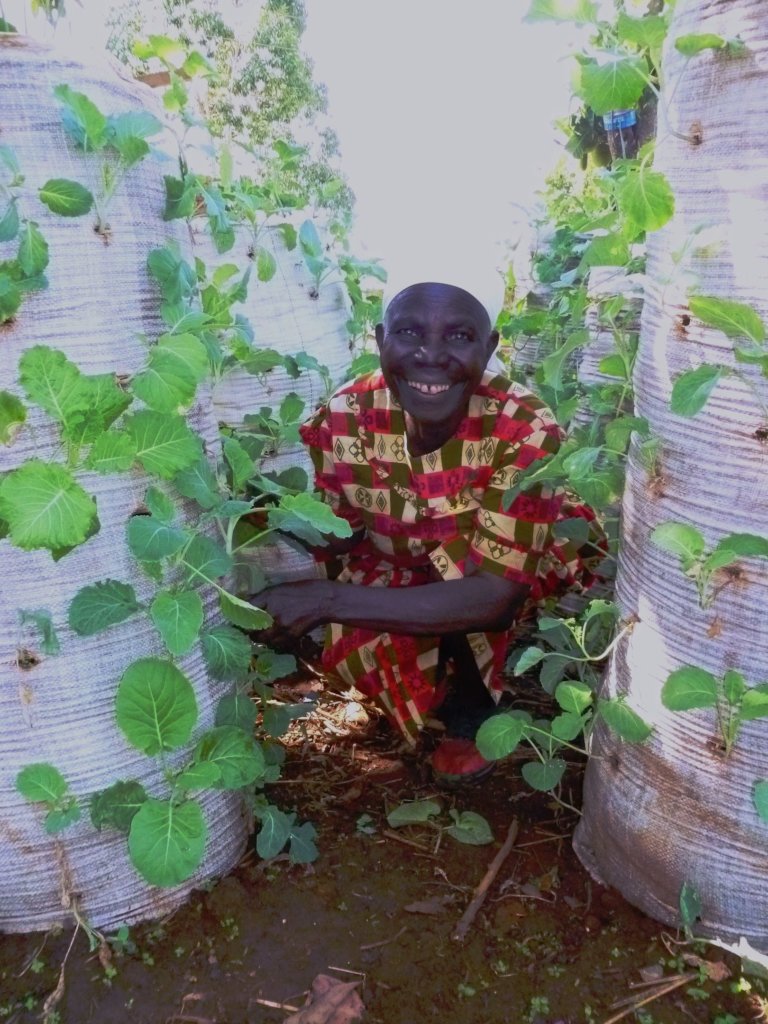 Dear supporter,
Whether it's articles popping up on your newsfeed or a discussion with friends and coworkers, there is seemingly endless information available to you about climate change. With so much information swirling about and climate catastrophies affecting us all over the world, its hard to get a handle on what we can do as individual citizens of the earth.
With our 19-year history of promoting sustainability planting trees and adhering to our core values, we are going to continue to to plant moringa trees but also add the focus of Agroecology and Restorative Farming - Simply put, we are committed to the support and training of smallholder farmers to apply ecological principles to their agricultural systems and to restore degraded soil.
In Kenya and in farming communities all over the world. people are having to contend with the profound and accelerating impact of climate change, from drought to flooding, from locusts to crop pests. Since industrial farming is responsible for nearly 30-50% of global greenhouse gas emissions, sustainable food systems are essential to our survival on earth.
We are working with long time partner, Joshua Machinga and Common Ground for Africa (CGA) who promotes smallholder farming, conservation, market based, local economics and entrepreneurship in Kenya. Almost half of Kenya's extreme poor live in rural villages and lack means and skills to boost their agricultural efforts for their livelihood. Agricultural yields and profits are only a fraction of their potential since the region is full of opportunities for growth, including labor, land and thousands of smallholder farmers who are eager for change.
In breaking down the particulars, it will only costs $45 per household for a beehive that provides a food source and essential pollination of their crops, $20 buys garden tools for a family (machete, spade and hoe), $40 buys 400 tree seedlings and $5 per person in a family to be trained and mentored.
We are still supporting the womens' groups who grow moringa but are compelled to create a holistic program that also works in soil regeneration and drought farming. CGA our partner has been working in five Sub Counties of Trans-Nzoia County. It covers an area of 2,496 Km2. The five Sub-Counties are Endebess, Cherangany, Saboti, Kwanza and Kiminini. The sub counties are further sub divided into 39 locations, 63 sub locations and 1,610 Villages.
Thank you for your support in the past. We do hope that you will join us in assisting farmers in their efforts after COVID has had a devastating impact on the well being of this area.
Thank you!
Shana Greene
.
eplacing chemical herbicides with farm produced herbal sprays to enhance and enliven crops
Replacing chemical pesticides with farming practices that encourage healthy predator / prey balance through plantings
Replacing chemical fertilizers with natural farm produced compost to fertilize soil
Planting cover crops in the off season, which draws carbon back out of the atmosphere and improves soil vitality and nutrient content