Project Report

| Nov 16, 2017
Winter News from AGE Africa!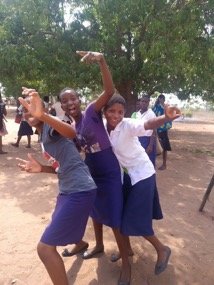 Meet Esnart
"Being a Nurse is what my heart desire," said Esnart. Esnart is a 15-year-old girl who lives in Mayere Village T/A Kachenga in Balaka District. She lives with her Mother and Grandfather. Her father left the family when Esnart was just one and half years old. Esnart has two sisters and three brothers and out of the six, Esnart and her 5th born brother are the only children still at school. Her siblings left school while in primary school and got married. Fellow students and Teachers at Ulongwe CDSS describe Esnart as intelligent and well behaved. She is currently in form 3.
Life has been hard on Esnart's mother to raise the children. She has managed to support her family by keeping livestock and farming. Two years ago, before Esnart's uncle passed on, the family was being supported by him in some situations. Now, the whole responsibility is vested her mother both at home and school. To make things worse, Esnart's Mother (who is the breadwinner) was diagnosed of cervical cancer in 2015 and early this year the Doctor has recommended her to stop doing hard work as her health continues to deteriorate. The sickness made mother make a decision that did not go well with Esnart.
"Since I am not healthy enough and the doctor has recommended me not to do more hard work. I, therefore, declare to send one child at a time to school, in this case, I will start with a boy. This means that Esnart must to wait until your brother completes his education" said Esnart's mother. This did not sit well with Esnart and made her cry as the mother mentioned to be able to assist only one child at a time and mentioned of a boy so that Esnart can wait.
Esnart after realizing that her desire to become a nurse will not be fulfilled if she waits, then she made an effort to reach out to the AGE Africa Faculty Advisor, a teacher who supports AGE Africa programming in each school, to seek for help. The faculty advisor shared Esnart's concerns with the bursary committee and other members of staff at her school. After thorough thought and knowing how intelligent Esnart is, the committee recommended her for a scholarship. Her form 2 class records has been outstanding. Esnart claimed position 2 in 1st term and position 1 in 2nd and 3rd terms.
When the faculty advisor shared this with the District Officer, an effort to visit her home was made where we were privileged to meet her mother, sister, and grandfather who explained to us what Esnart had already presented in her case. We were also concerned with the distance that Esnart covers each day when she goes and come back to school which was about 22 km round trip. In addition the area is hilly and in some places she passes through forests which also create more vulnerability to Esnart.
Proudly, Esnart is one of the recipients of an AGE Africa scholars and on her side, she promised to work extra hard so that she proves to the world that problems that she was facing will not be contributing factors to her failure to education.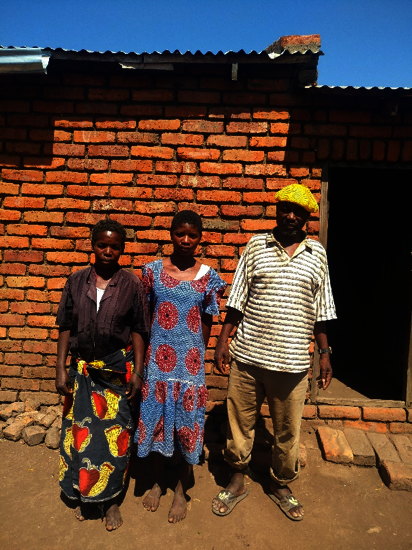 Links: