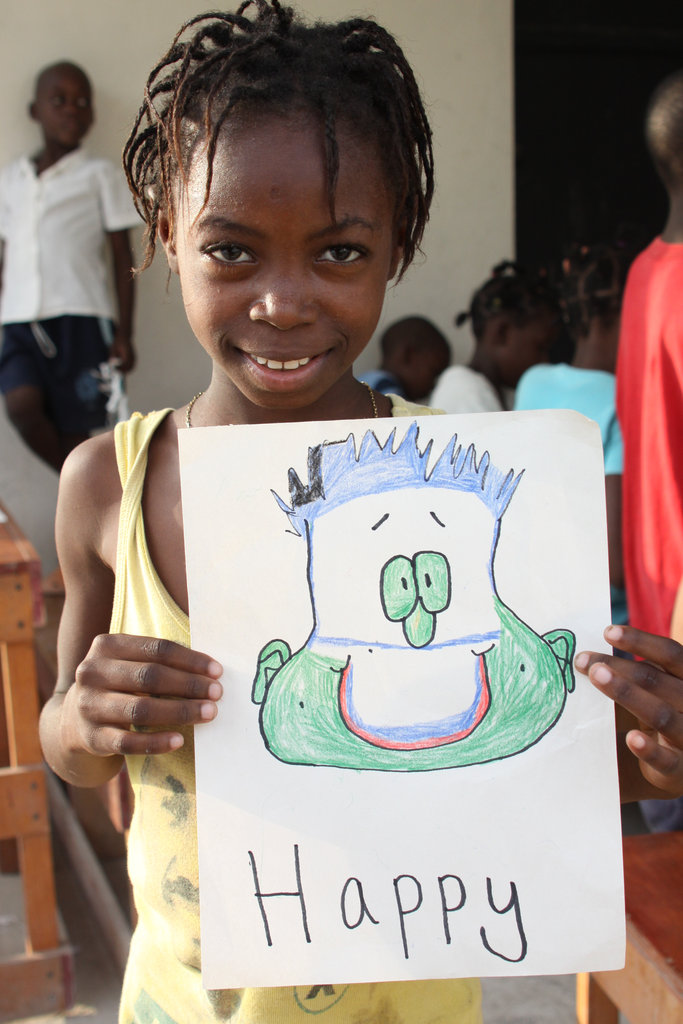 Thanks so much to everyone who took advantage of GlobalGiving's most recent matching day. Your gifts on the 23rd were a third more valuable– and that has made all the difference for kids like Gusline.
If you're like us, you're starting to think about the holiday season. The holidays are a time of joy – but for many of us they're also incredibly busy! Before the end of year rush starts, we wanted to pause for a moment and thank you for everything you've given over the last year.
The orphanage doesn't receive government support, and that has left it reliant on donations. While the orphanage is grateful for the gifts it receives this reliance means the children are vulnerable. During a bad month they might have to go without.
But because of you, the orphanage is on its way to self-reliance. With self-reliance comes security, as orphanage director Carlo explained. "When we have the chickens we'll be able to make our own money. We'll buy our own food, pay our own rent, and know that whatever happens, we'll be alright. Our kids will also learn how to run a business – so they'll be stronger."
Your investments are moving the orphanage toward the secure, independent future Carlo envisions. We know that investing in a business is a brave choice for a donor and we wanted to let you know that we appreciate what you've given.
Because of you, the orphanage is on its way to meeting Guseline's needs without having to rely on the generosity of strangers. Thanks so much!
As always, if you ever have any questions about how your donation is changing lives, please don't hesitate to get in touch by emailing Emma@IDVolunteers.org. We'd love to hear from you!
Thanks again for your generosity, and our very warmest regards!
Emma