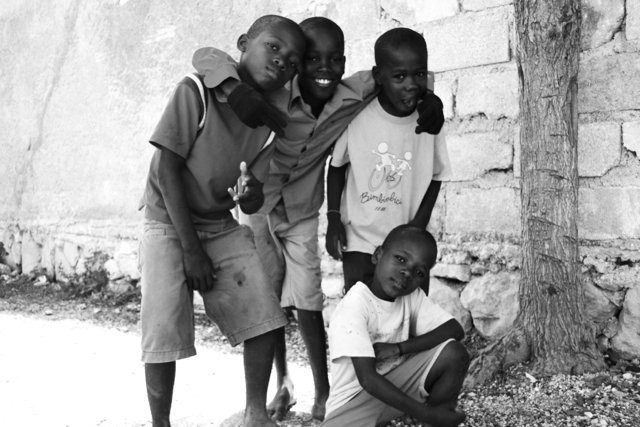 The school year is now underway at the HTDC orphanage. At our charity, we've spent the last few months fundraising here on GlobalGiving to fund the kids' teachers, school supplies, uniforms, and books.
We're happy to do that fundraising, and the orphanage staff were incredibly grateful to receive the donations needed to open the school so that 30 kids like Nolson can get an education.
But while we're delighted to see the kids in school and thriving, we're looking forward to a time when the staff of the HTDC orphanage will be able to buy those schoolbooks without relying on others for help.
With financial independence comes a sense of self-sufficiency, independence, and dignity. Your donations are bringing the orphanage closer to that independence everyday by providing the start-up funds for needed to open a business – thanks so much for all you've already given!
We still have a way to go before the HTDC chicken coop is open for business – but now GlobalGiving is making it 30% easier for us to get there! Tomorrow, GlobalGiving will match all donations by 30%. That makes tomorrow a great day to invest in a sustainable future for Nolson.
We hope you'll give what you can and share this opportunity with friends and family so that we can build a sustainable, independent HTDC orphanage.
Thanks so much, and very kind regards!