Project Report

| Dec 12, 2022
We celebrate the International Health coverage day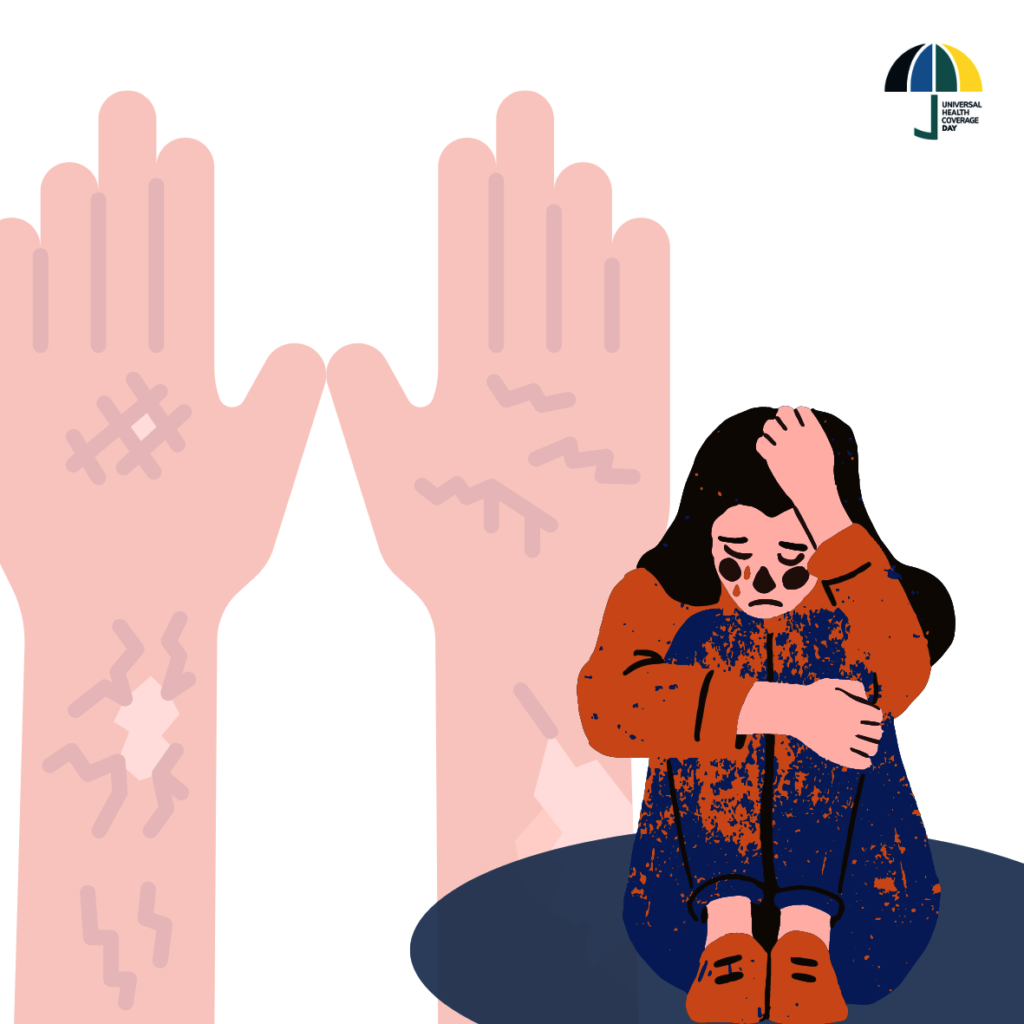 In light f the International Universal Health Coverage day, we want to remember with you, to leave no one behind!
How critical it is to invest in health systems and primary healthcare to ensure that this occurs and that everyone receives the healthcare services to which they are entitled. The story we are sharing with you today is pure evidence for that, and we want this to happen to everyone who is feeling left behind and not getting their rights in healthcare services.
Shahd is a 10-year-old girl from a small village in Beni Suef Governorate, hundreds of kilometers between us and her, but through the phone of the counselor who is available throughout the day, we were able to hear the voice of Shahd's mum who came to us and her only hope was that her daughter, who had a genetic skin disease " Ichthyosis vulgaris", would find adequate treatment for her, especially since it was very expensive for her.
We communicated with the mother and we understood from her that she is receiving treatment from the health insurance, but it is insufficient, and that the treatment does not complete with her for a month, and does not cover her needs. She explained also that she completes the rest on her personal expense, and this is unaffordable for her !
Especially since the family's income is not stable, because Shahd's father doesn't have a current stable source of income, and the mother is a housewife. Also, she has other sisters of different ages who have needs that shapes a huge burden on the family's basic income.
When we communicated with Shahd's mum and made her understand that she is not forced to bear the situation all by herself, and that there are health insurance mechanisms through which we can communicate her voice to the decision makers and her legal and medical entitlement to receive full treatment, we were able to file a complaint successfully with the General Authority for Health Insurance.
With our continuous follow-up with the mother and the Health Insurance Authority , finally, Shahd was able to receive the full treatment at a cost of 2400 pounds annually. She was able to get her right to full treatment; the mother and the family were able to feel safe and comfortable again, ensuring that the treatment for their daughter was fully available, and that she could spend it without assistance or a donation from anyone.
All our efforts paid off when we heard the mother told us: "Finally, I won't anxious anymore to get the treatment on my expenses again"
Your continuous support is what keeps us going and helping more families to receive their rights.