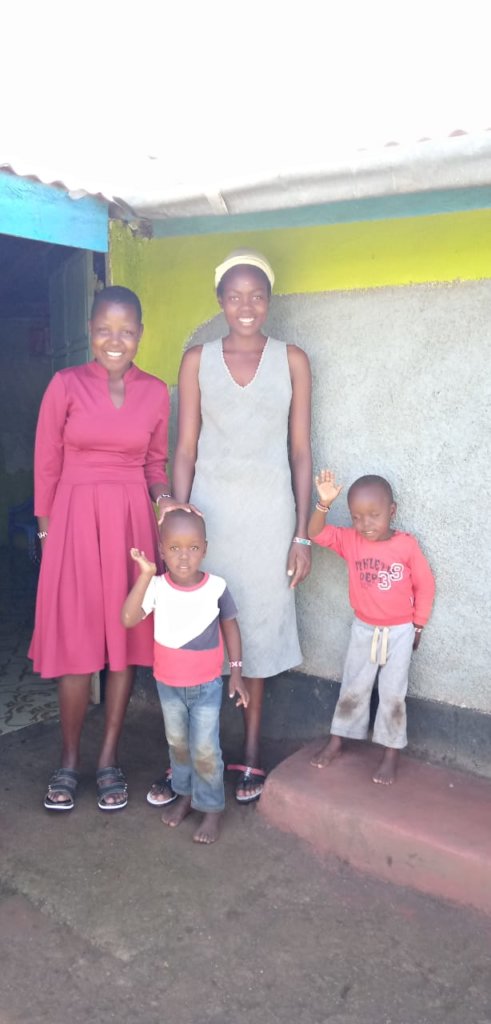 We are so proud to announce that Global Roots sent a team into the field to protec, Nelly, a 16-year-old Maasai schoolgirl, from Female Genital Mutilation, or FGM.
Like all schoolchildren in Kenya and in most countries around the world, Nelly was sent home from school because of Covid19 last month.
Fortunately, Nelly knew about the existence and location of our SAFE HOUSE FOR MAASAI GIRLS thanks to a visit our auditing team paid to her school six months ago.
Nelly is now living in a house that is managed by Mary Keruta, a Maasai woman who courageously ran away from FGM over ten years ago.
See attached photo of Mary and Nelly. Nelly is wearing a new red dress we bought for her because all she had when she arrived was her school uniform.
We would like to thank GlobalGiving donors for providing the funds we need to keep our girls safe.
We are now raising funds to add a wing to our Safe House in rural Kenya. Our house is not far from Kilgoris – the site of the original safe house that we first started to support ten years ago.
Thank you for your help!
Sponsor your own schoolgirl!!
It costs just $500 a year to keep a Maasai girl safe and in boarding school.
Please contact us if you are interested and we will put you into direct contact with Mary in Kenya.
Mary will in turn set up a video session between you and the young girl you will sponsor.
!00% of your $500 will go directly to boarding school fees and the personal needs of yourn schoolgirl!