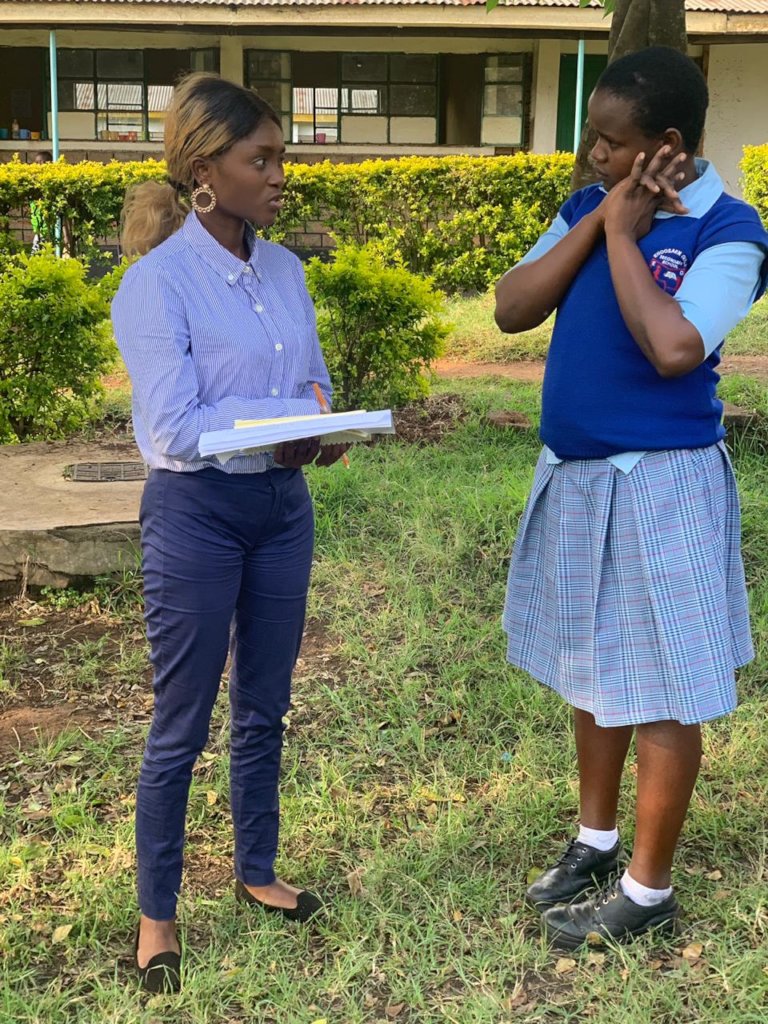 Greetings Global Giving Donors,
We are proud to make a great announcment!
After a recent comprehensive audit of our Maasai schoolgirl protection program, we are happy to announce that all of the school girls we started to protect from Female Genital Mutilation (FGM) are now safe from this horrific tradition for life. We have attached a report that provides sample ages of the chidren in our program and the boarding schools they attend. While many of them could still be the victim of early marriage -- none of them are currently threatened by FGM. In fact, they have all reached an age and a maturity level that statistically precludes any chance of any one of them being abducted and subjeted to the horrors of FGM.
We would like to thank our team of auditors, Vivian, Edith and and Saruni who traveled from Naroni into the hinterlands of Kenya to check on our girls and submit their report.
We have attached photos of Vivian, the team leader (in blue striped shirt and blue pants) checking in with many of the girls we support.
We have also included expenses from our audit below. The exchange rate 1 US dollar to 102 Kenyan shillings. A brief summary of the audit is attached as a PDF.
Next steps
During the audit, Vivan of Global Roots had the opportunity to visit Judith Seenoi, one of the most successful graduates of our Maasai Schoolgirl protection program.
Judith came to us when she was a little runway (she escaped on the night of her cutting) and now she is gainfully employed at hospital on the edge of the Maasai Mara. We are so proud of Judith!
In fact, we are now setting up a speakng tour for Judith and another of our college graduates to share their story of FGM resistance across the Trans Mara region of Kenya -- one village at a time.
We will send you a description of this new community outreach plan shortly.
Also, stay tuned for the details of our Mutilaton Free Minyatta branding program AND our Maasai Girls Garden Program. Both of these programs address the root cause of FGM: financial need. If we can engage Maasai communities with financially rewarding anti-FGM measures, we will stop FGM!
Right now, with Thanksgiving bearing down on us -- we would like to THANK YOU for continuing to help us bring an end to Female Genital Mutilation in Kenya and around the world.
Thank you!
Sincerely, Rick Montgomery and the Anti-FGM task force at Global Roots
Audit Expenses (from "SM" -- Global Roots lead driver and special rescue ops manager)
Car leasing:Ksh400×3days = ksh12000.
Fuel: full tank: $50. By the time the car was in Kisii (midnight) the fuel was already half tank. On Thursday morning , (day 1) I had to refuel ($30) to maintain the full tank since we are traveling out of town to various schools. We visited the first school St lwanga girls sch. We did our assignment and got out of sch by 2:3pm.
We took our late lunch in kilgoris (SW hotel) and I paid for the whole bill ($30). We had to rush to the arthest sch ...Enoosaen Girls sch, got back to Kilgoris late evening. We took our dinner at SW hotel as u instructed me. Accommodation (@ $30).
Friday morning we visited Christ the King academy and after that we took our lunch at SW hotel ($9) and later drove to Lolgorian.
We spent our night at mara galaxy @ $20 (lolgorian).
Friday morning 19/9/2019
We attended Siria girls sch. And ended out trip at the last sch Olopikidongo'e primary towards Maasai Mara park. After we were done with our audit we had to travel back to Kilgoris took our lunch with our soft drinks at SW hotel (@ $10) and proceeded to Kisii, Dan's Hotel for our final destination .
On that evening I received (20k) from Anthony, I handed over to Vivian (6k) as u instructed me to. I was left with (14k )
Accommodation (3k) I don't spent my night at Dan's Hoel cz I had to fix my budget to get something small to take home (shopping)
Day 3
Car service 500
Fuel $20
And handed over to the company.
Traveling back home.
Lunch $7
Bus fare 1k
Small shopping to my family 2k and give my wife 500 for airtime .
By God's grace the trip was successful..
Sub Total
Car rent: 12,000
Fuel: 10,000
Car service: 500
Food: 5,600
Accommodation: 8,000
Bus fare: 1000
TOTAL 36,100/=
Total money received from Anthony 45,000
45,000- 6000 (for vivian) = 39,000
39,000 -36,100=3,100
Ksh 3100 is what I was left with
I did a small shopping for my family.
Yours faithfully,
SM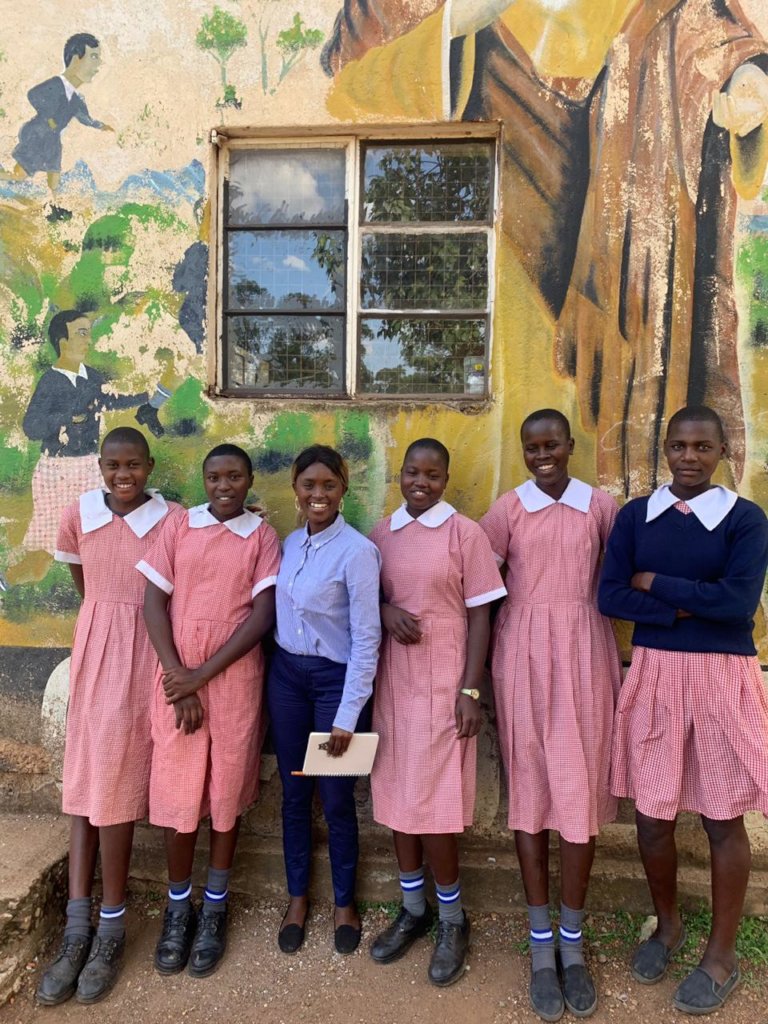 Attachments: