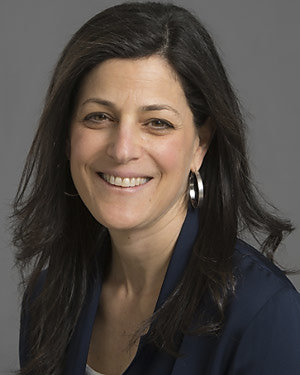 The Lynn Sage Breast Cancer Foundation believes funding to explore new ideas is essential to finding a cure for breast cancer. The Foundation awards both, seed funding and larger, multi-year grants, to brilliant researchers studying to improve the detection and treatment of breast cancer. Notably, 94% of funds raised go to research and education resulting in investments that drive impact globally.
The Foundation recently approved grants for three doctors who align with their mission to raise funds for research and education to prevent breast cancer and improve outcomes for individuals with breast cancer. Each doctor and their research focus is highlighted below.
Peiwen Chen, PhD, Assistant Professor, Neurological Surgery, Lurie Cancer Center of Northwestern University is a recipient of the Lynn Sage Scholar Award of $200,000 which is paid over two years ($100,000/year). Dr. Peiwen Chen is focused on targeting macrophage reprogramming in brain metastatic breast cancer.
Breast cancer is the second leading cause of cancer-related death in women, and the most common cancer metastasizing to the brain. Current therapies have failed to improve survival meaningfully. Tumor-associated macrophages (TAMs)in breast cancer usually display an alternatively activated (M2-like) phenotype, which suppress antitumor immunity and foster metastasis, including brain metastasis. Therefore, reprogramming TAMs from M2-to M1-like phenotype could be a promising therapeutic approach for metastatic breast cancer. However, the molecular basis governing macrophage reprogramming during breast cancer brain metastasis remains elusive and there is no effective approach to reprogram TAMs in the tumor microenvironment. Dr. Chen will employ integrated strategies to reveal whether and how TAM reprogramming contributes to breast cancer brain metastasis. He also plans to determine how TAM reprogramming can synergize with immune checkpoint inhibitors to suppress brain metastasis of breast cancer.
Hiuping Liu, MD, PhD, Associate Professor, Pharmacology, Lurie Cancer Center of Northwestern University is a recipient of the Lynn Sage Annual Award: $150,000. Dr. Hiuping Liu's research is focused on single-cell proteomic analysis and targeting of breast circulating tumor cells.
Metastasis is an aggressive form of tumor cells, spreading from its original tissue, circulating in the blood vessels (circulating tumor cells), and disseminating to distant organs for secondary tumor regeneration, often incurable and causing 90% of breast cancer deaths. Dr. Liu's recent research has revealed that circulating tumor cells with stem cell properties interact with each other and form a traveling group of orchestrated clusters during their spreading. When more than two tumor cells migrate and circulate together as a clustered band, they have 20-100 times higher likelihood of regenerating tumors in distant organs than solo tumor cells. In order to block devastating metastases, this project will seek to better identify and target circulating tumor cells of breast cancer, triple negative breast cancer (TNBC) in particular.
Lisa Stempel, MD, Assistant Professor, Diagnostic Radiology and Nuclear Medicine, Rush University is a recipient of the Lynn Sage Annual Award: $150,000. Dr. Lisa Stempel is focused on automated methods for continuously measuring cancer detection rates for breast cancer supplemental screening modalities and risk-based populations.
In the United States each year, 37 million women are screened for breast cancer, and yet confusion remains as to the optimal use of supplemental screening such as MRI or ultrasound for women at higher risk of breast cancer. A learning healthcare system which learns from the experiences of every patient and not just those who participate in clinical trials, is one potential approach to optimizing personalized breast cancer screening guidelines. At Rush University Medical Center, Dr. Stempel and a team of experts have developed local clinical guidelines, structured clinical documentation, and data analytics to support a learning system. In this important next phase of the work, Dr. Stempel will automatically calculate the cancer detection rate for each type of breast imaging study, an important measure of the quality of a breast cancer screening program. Then compare the cancer detection rate for different risk-based sub-populations and use this data to refine our local screening recommendations. This novel approach could have a significant impact on the future of breast cancer screening research and guideline development.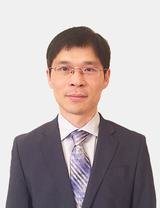 Links: