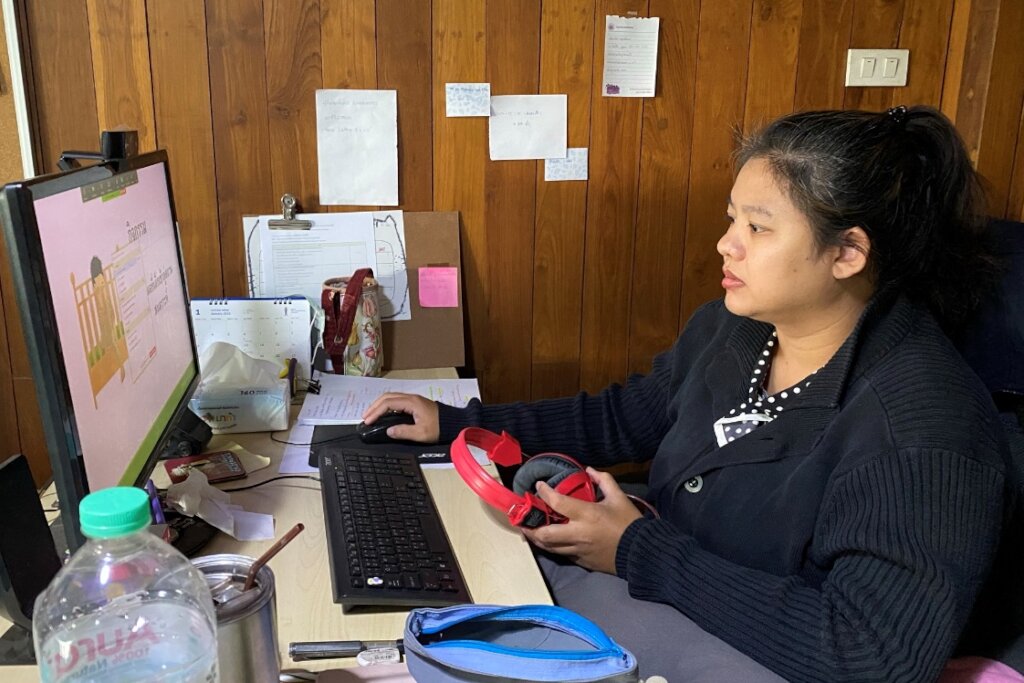 As you may know, Care for Children has been delivering training to Thailand's 'Shelters for children and families'. These emergency shelters are often the first point of contact for children when they enter the care system and provide a vital service for children in moments when they're desperate for support
Having already trained six shelters in foster care, as part of an initial pilot, this project aimed to deliver training to the remaining 71 shelters, giving them the knowledge and skills required to set-up and run their own foster care programmes. This would mean that, rather than moving them into a more permanent orphanage, the shelter could refer the children for foster care directly.
Between February and October 2021, the Care for Children team delivered 30 workshops over 83 days. With restrictions reintroduced at the start of the year due to an increase in COVID-19 cases in Thailand, this training took place via Zoom.
In response to the pandemic, and specifically its impact on children, the government invited Care for Children to deliver additional training to the shelters. This training, which took place in August, aimed to build the capacity of the shelters in providing emergency support to children who had lost their primary caregivers due to the pandemic, whether it be kinship care or foster care.
Here are some quotes from the trainees:
"The case studies that were used in the training really helped me to understand the material and I now have a clear picture of what we should do."

"I love that you break us into groups and we have to work on a case that you have created for us. It is a great way to learn."

"The training has helped me to understand the process of preparing children, preparing the foster family and the community. I have a much clearer picture now and I'm going to put it into practice."

"If the practitioners understand all that we have been taught today it will really reduce the amount of time that children need to spend in an emergency shelter."

"Today's topic of understanding trauma will really help us to understand children more because every child that comes through has experienced trauma in one form or another. The training was really easy to understand and will be really useful.

"This has really helped me learn and understand the role of foster parents and the importance of the relationship between children and their birth parents too."
The shelters can now place children directly into foster care, rather than moving them into orphanages prior to being referred for foster care. The shelters are now able to recruit potential foster parents and will be part of a team that will assess applicants for their suitability to be foster parents.
During 2021, and particularly the third COVID wave, thirteen shelters were able to assess families for their suitability to foster and 76 families are now fostering 83 children. This was extremely positive as it meant that children who had been impacted by COVID were able to be supported to remain with relatives rather than have to go to an orphanage. While the bulk of the 76 families were kin or people known to the children in need, the shelter staff had to follow the process and procedures taught to them during the training and outlined in the 'Operations Manual for Foster Care'. It is the shelters who are responsible for the support and monitoring of the foster families.
This pandemic reminds us all that children are far better off in safe, secure and loving family environments.
Thank you for your support and staying connected to our work.