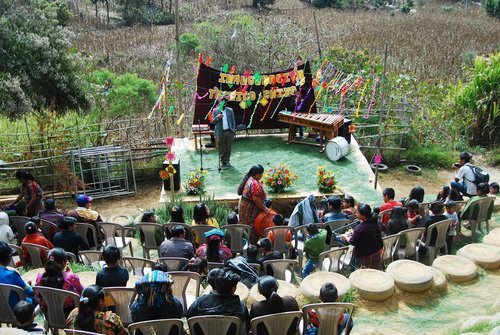 Saturday, February 11, 2017 we celebrated the Grand Opening of our campus Centro Educativo Tecnico Chixot in San Juan Comalapa! After 8+ years of building the school with over 400 tons of trash, we open this year with 130 students from Preschool-9th grade. This was a beautiful reunion of our local community, previous staff, volunteers and those who have supported us for years from a far! We joined together to help put the finishing touches on our earthbag classrooms, shared meals, stories and dancing. While we are not quite done with the construction of the full campus, we will be ready to run a full campus in the next school year. As things go down here, we will always be building around Comalapa!
There was a ribbon cutting ceremony, dedication of the buildings and science experiment demonstrations by our middle school students. We are thankful for everyone that came and shared this momentous occasion with us!!!
We would like to recognize all of our supporters that have been with us, whether it has been since the beginning or only starting to get to know us now, it would be impossible without you! We look forward to your continued support and hope that everyone will stay with us and support in whatever capacity.
This February we also said goodbye to our Volunteer Coordinator, Ariel. Ariel was a great part of the team and spent the last few months of her time here not only with our volunteers, but also training our new Volunteer Coordinator, Roberto. Roberto Peren has been working with us for the last 5 years as a construction worker, and has now taken on this new role. An amazing artist (son of famous painter, Oscar Peren) and integral part of the team, Roberto brings such positive energy and has really dove into his new role. He grew up being hospitable to foreigners in the environment of his father's art gallery and Comalapa. His knowledge about the history of San Juan Comalapa has been a great addition to our Volunteer program. Roberto lives with his wife, Candi, and 5 year old son, Daren, along with their many adopted street dogs. He spent about 8 months last year running the construction crew building the house of previous staff member, Alex Terrill's home on the other side of Comalapa.
Our first local staff member to join our administrative team, Roberto has taken on the challenges of learning all of our processes, and also really getting a crash course on the English language. We are so excited to bring him on and cannot wait for all of our new volunteers to meet him!
It is an exciting time for Long Way Home and our Hero School Centro Educativo Tecnico Chixot! Thank you for sticking with us all these years and we look forward to bringing you more stories and showing you the success of your continued support.
With Gratitude, Gracias y Matiox,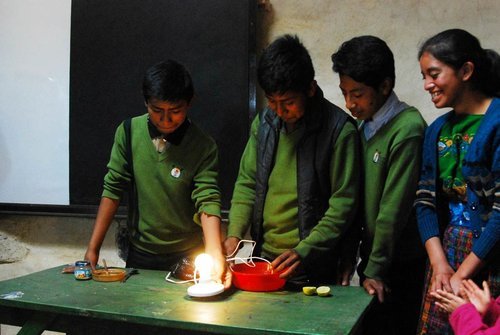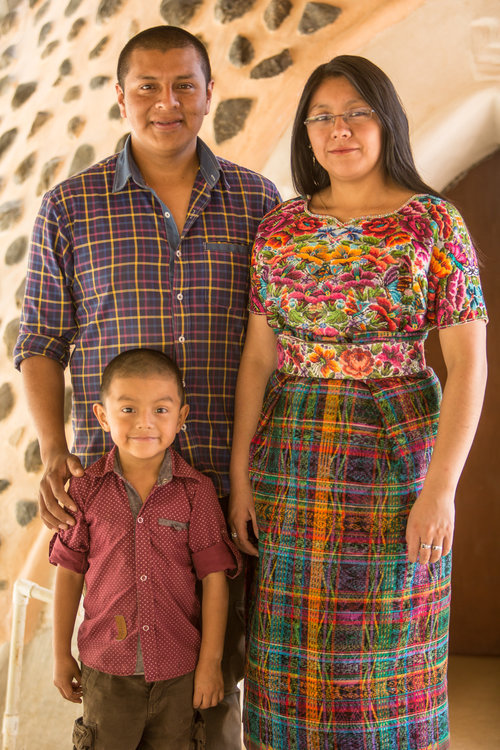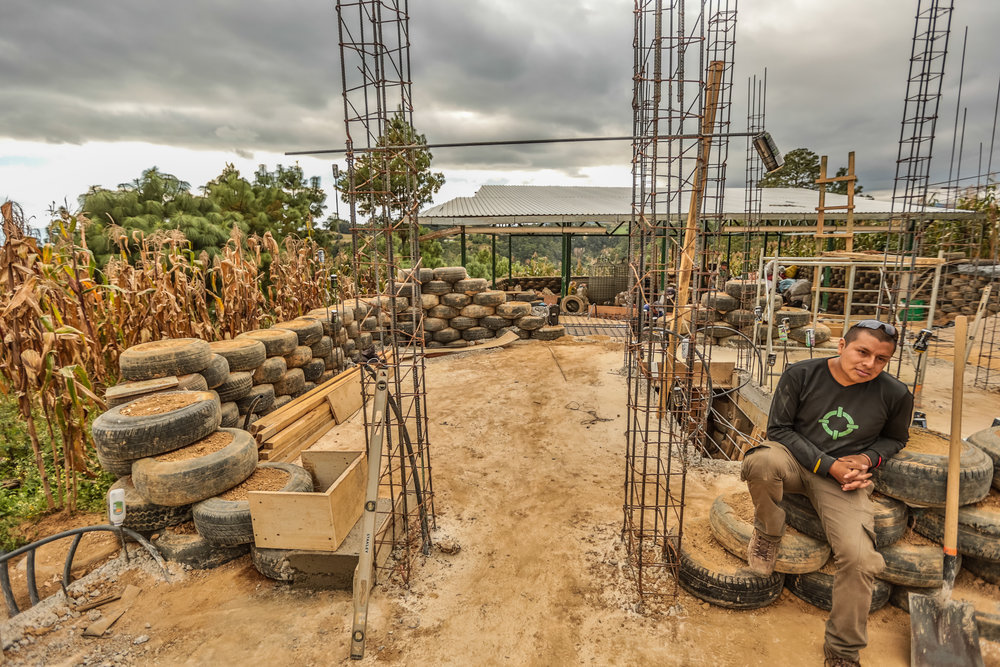 Links: