Project Report

| Sep 5, 2022
A Catalog of Green Building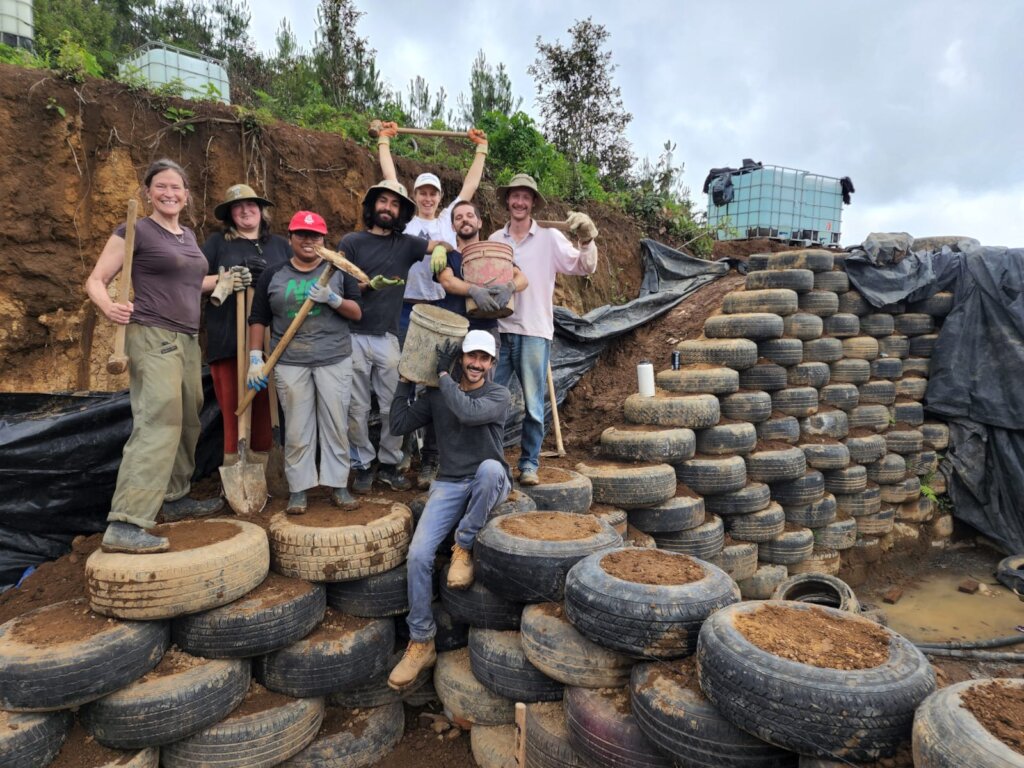 Right now at Long Way Home we are developing the school campus, enhancing curriculum, and compiling it all into a catalog of green building knowledge.
On our website you can find the Investigation Unit, an ongoing database of over 80 past, present, and aspirational green building projects. We are sharing the project details on everything from retaining walls to water storage to off grid homes with hopes of helping springboard more ideas of sustainable building projects into reality. Along with descriptions, photos, renders, and animation videos, we are also providing material lists, project specs and many blueprints absolutely free. In addition to browsing the available library, you can financially support us by purchasing a personal copy of our Green Building Manual.
One such project is a new volunteer house made from tires, bamboo, cob, glass bottles, and ecobricks. This project is still under way but has already had many contributors to thank, starting with you incredible donors! Helping on site recently we've had participants from the July 2022 Green Building Academy (GBA) which was the largest and most diverse group we've hosted thus far. As we continue pulling together resources for completing this house, we hope it will become a nurturing home for many future volunteers and academy participants to serve Hero School, study natural building methods, and become global ambassadors for conservation and sustainable development. If you're interested in attending a future GBA you can register now with a special early bird discount!
At Hero School, teachers and administrators are revamping lesson plans for K-11th grades by researching, innovating, and sharing best practices in Education for Sustainable Development and cascading enhanced curriculum onto the creative and powerful minds of Hero School students.
With 180 students, 28 teachers, a parent's association of 150, a growing building team, continuum of volunteers, a modest admin team, and over 600 donors, we are now more than 1,000 people working together to save the planet. Thank you for being a part of this mission.
As we continue contributing to sustainable initiatives and investigate more green building options, we hope you'll continue to support us. One great way to do so is through the GlobalGiving "Little by Little" campaignwhere donations up to $50 will be matched at 50% from September 12 – 16, 2022.
If you have questions about Long Way Home's work, green building projects, supporting the annual Rubbish to Runway event, or getting more involved in other ways, you can reach us personally at OutreachCoordinator@lwhome.org or connect with us on Instagram @lwhome_org or Facebook @lwhomeorg.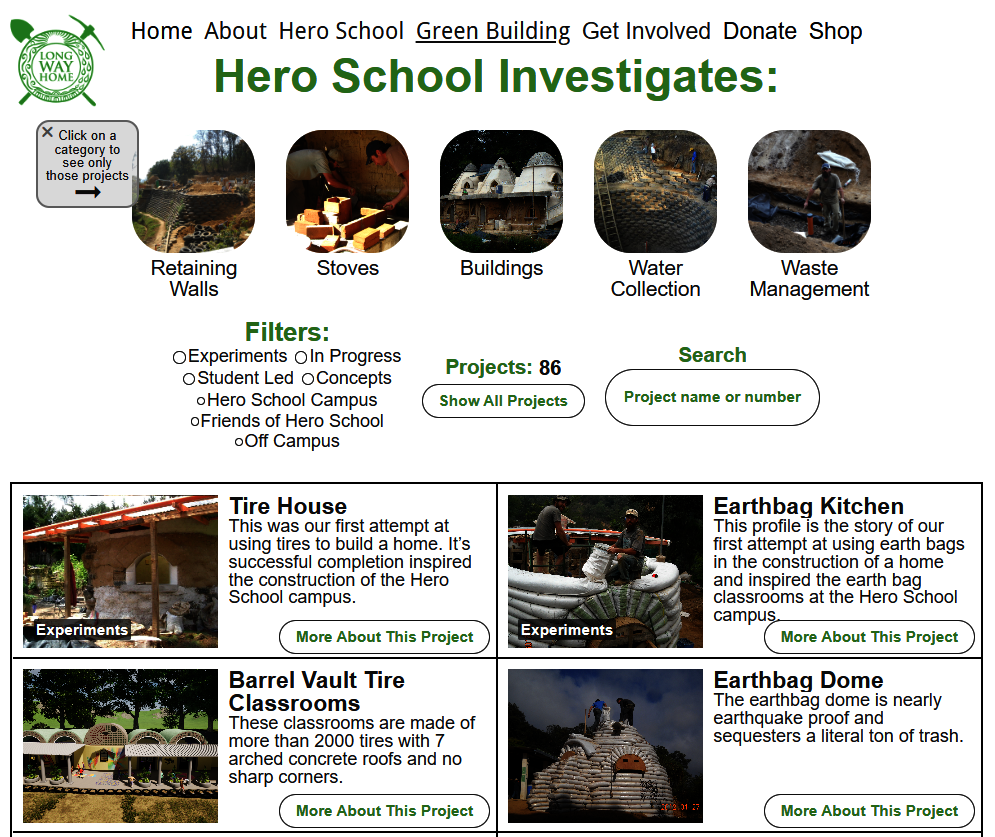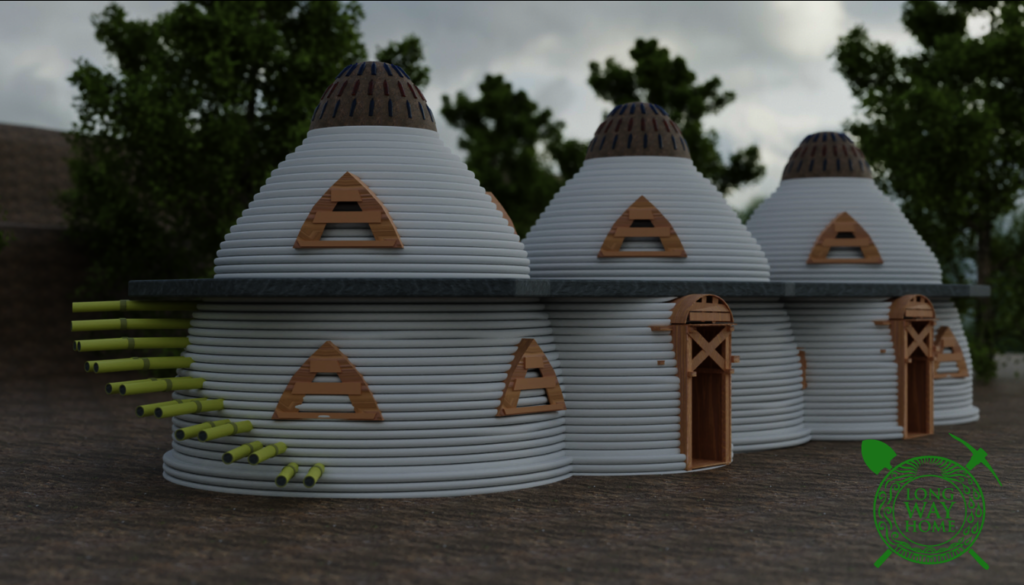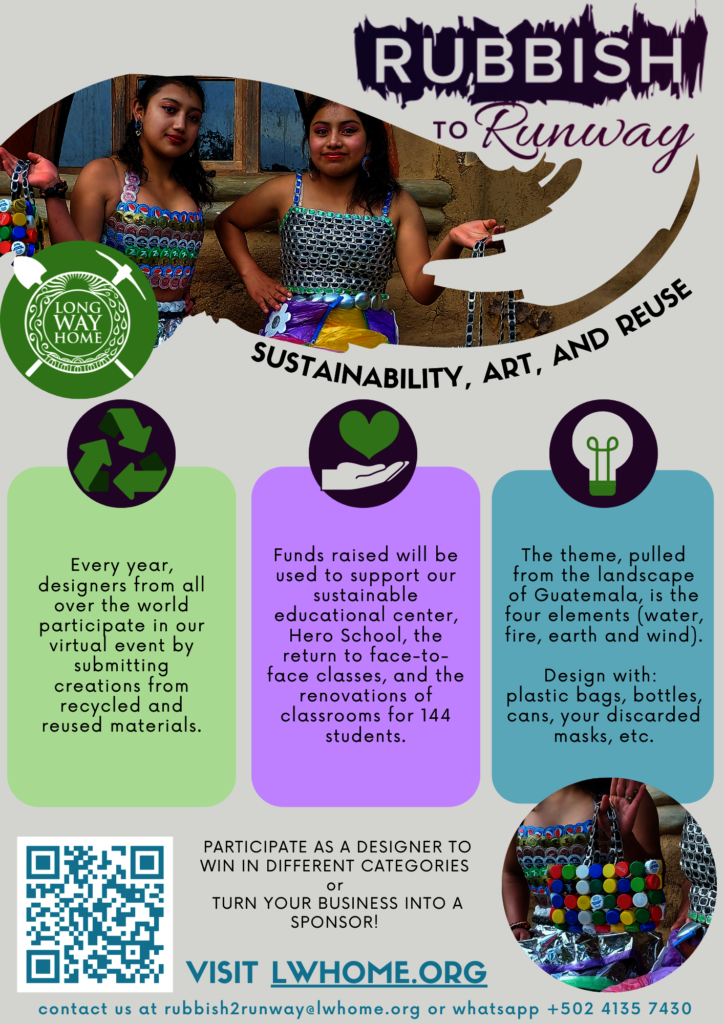 Links: