Project Report

| Jun 25, 2020
An update on Long Way Home!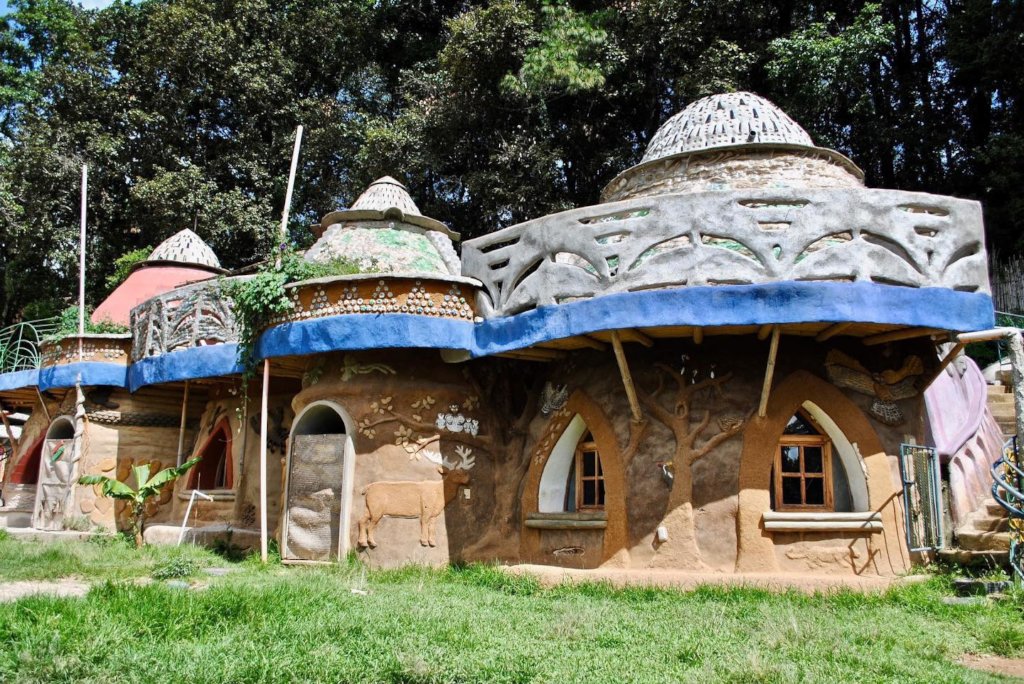 1. An update on the last few months
The world certainly has changed, hasn't it? 2020 promised to be one of Long Way Home's most promising years in terms of organizational growth and development and then COVID-19 hit and our plans had to be altered. On March 16th, it was announced that the government of Guatemala was going to start implementing measures to protect its citizens, including canceling all non-essential activities and shutting down borders.
This announcement came in the midst of our fourth Green Building Academy, and we made the decision to cancel the remainder of the academy. This meant saying goodbye to our students and interns, all of whom made the decision to return home.
Later that month the majority of our international team returned to their homes while our Executive Director, Matt, and our Green Building Academy instructor, Peter, remained in Comalapa to oversee the successful suspension of local operations and current projects. Although our international team has returned to their homes, they continue to work diligently to ensure that Long Way Home continues to be successful.
2. The future of experiential programs
It is after much deliberation and discussion between our organizational team, board, and the local community that we have made the decision to suspend all programming at Long Way Home until September 2020. Suspended programs include all regular volunteer programs as well as our July Green Building Academy. In August, we will re-examine the situation and decide if it is safe to welcome volunteers back to campus.
Our decision comes based on CDC guidelines, a look at international travel bans, and the situation in Guatemala. We are incredibly disappointed not to be able to welcome volunteers and students to our site at this time but feel that with the added unknowns of international travel and border crossings, as well as the omnipresent unknown of COVID-19, we are not able to assure that guests will be able to make their way to Comalapa and safely learn and grow in the experience.
We know that there will be a time that social distancing is not necessary, borders will again be open for travel, and there is a clear way out of the current situation. We are very much looking forward to this and will be ready to welcome volunteers and students. Until that happens, we look forward to connecting with our community via social media and e-mails.
3. Our commitment to employment
The human nature of our work and the unprecedented nature of this pandemic means that Long Way Home will put all of our resources into supporting our local community through this difficult time and ensuring, as much as possible, that our local builders, teachers, and staff are able to stay home with their families until it is safe for them to return to our school and construction site.
CETC and LWH may have suspended traditional operations, but our teachers are hard at work helping their community by providing masks to community members in need! See below for photos of our teachers hard at work!
4. Some good news!
Although we are sad to have closed our programs, we have a lot to celebrate! In April we participated in GlobalGiving's Climate Change Action Fund in an effort to raise funds for supporting our impact in the community of Comalapa. Over the course of one week, we raised a jaw-dropping $10,593 to support Long Way Home operations! We received donations from 159 unique donors, placing us in 6th place out of 127 competing organizations! Although we were ultimately not one of the top 5 organizations that moved on to the final round, we were incredibly touched by the support and love coming from donors like you!
5. What comes next?
We are adapting our yearly Rubbish to Runway campaign to an online format and making it internationally accessible! This is very exciting for us, as Rubbish to Runway is one of our most talked about and beloved events. The event encourages people to practice sustainability and explore alternative methods of waste management.
Using the rubbish in their homes, designers will create high fashion outfits and take a video of themselves walking down the runway! Videos and pictures of their outfits will be put together in a video and released during a live stream on Sunday, July 26th at 7 pm EST. There is still time to participate in this challenge for anyone who is interested! Simply go to our website for more details!