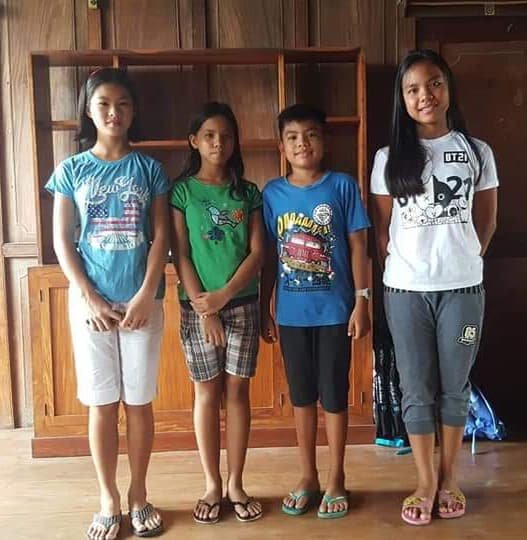 As Gawad Pangarap Foundation Scholarship Program pursues its 5th yr implementation, 4 kids were luckily selected last May 2019 to join the already existing 15 scholars the Foundation currently have.
Gawad Pangarap Foundation, Inc. is a fully registered, non-profit organization based in San Diego, CA, USA. The Foundation aims to sponsor highly intellectual, indigent elementary graduates go thru 6 yrs in High School. The number of Scholars admitted to the Scholarship Program depends on how much the Foundation is able to solicit and fund raise for the year.
To be chosen as a Scholar, the applicant's family should belong to the low-income category as indigent by DSWD. They will also need to pass the School Entrance Test, the Interview and Essay. As a chosen Scholar, the student will enjoy a fullly paid Scholarship; to include 3 sets of school uniform, 2 sets of PE uniform, school supplies, and allotted money for Projects and fare.
The Foundation is very grateful for all our Donors and Supporters. All the benefits these students enjoy are made possible because of your generosity. We truly appreciate you!!
We envision that thru supporting these intelligent students pursue higher education, they will be able to uplift their lives and be out from poverty.