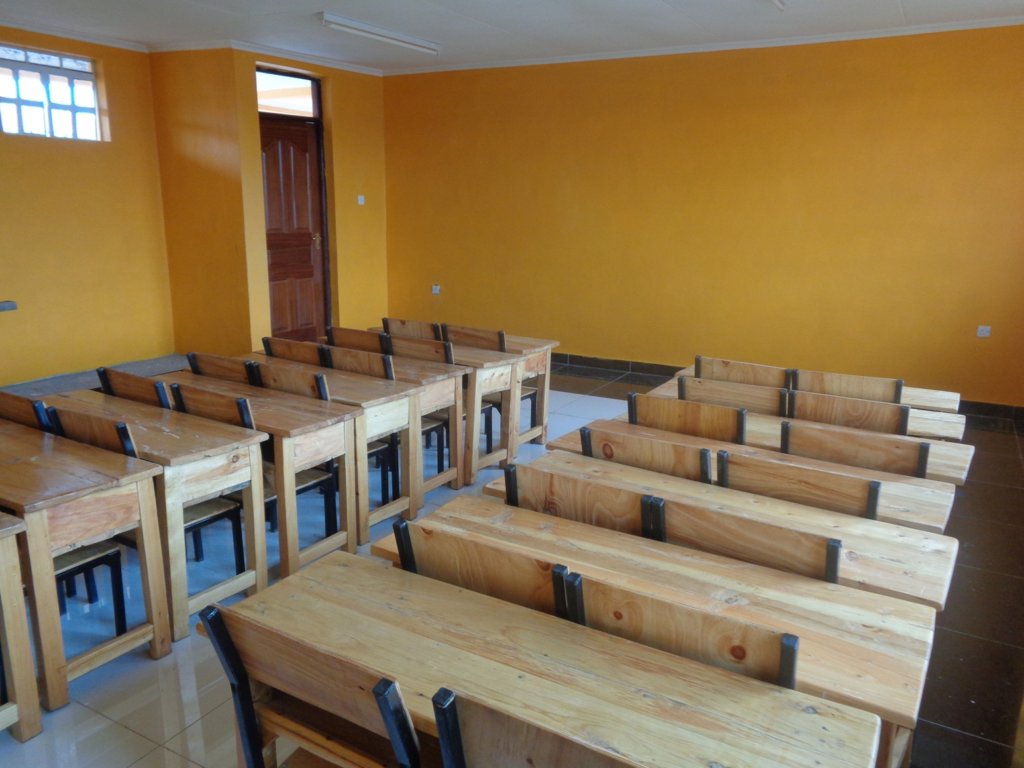 HARAMBEE - is a Suahili word meaning "Joining hands for a common cause". So, we all joined hands and the 5th classroom at the Live and Learn in Kenya Education Center in Nakuru, Kenya was built in record time. When the first 4 classrooms were built, we weren't able to open the doors to the children and teachers until the following November or January - this year - on July 2, 2016 - they will be festively opened to the children who are now in preschool, but will be graduating into first grade in January 2017. They will already have access to their new classroom. How amazing is that? We can only shout out a huge ASANTE SANA - Thank you very much - to all of our kind donors who made this classroom possible.
We have desks and chairs and a chalkboard, but we are still lacking the funds for cupboards and bookshelves - and books along with other teaching / learning materials! The children appreciate every book that they can clamp thier eyes to. You can send (used and new) books to:
Live and Learn in Kenya Int'lP.O. Box 1720820100 Nakuru - KenyaEvery book makes a difference!
And the story goes on.... Now that 5 classrooms have been built, the 6th one is being planned! One classroom is still being used as the LLK office and teacher's office. It would be more than fantastic if we were able to start building the next classroom as soon as possible. The 2 remaining provisional rooms that are being used for the nursery school and kindergarten are not up to par. The metal roofs of of these simple constructions make learning very difficult - especially when it rains with deafening loudness. So our next step is to once again join hands for a common cause and get the next two classrooms built as soon as possible. And we need all of the hands available!
The Live and Learn in Kenya Primary School children have recorded a song written and composed by their music teache,r about how happy and appreciative they are for their daily meals, which are donated through sponsors and the Feed a Smile project. It is nice hearing them singing out their appreciation.
The US artist, Suzen, has created a design for the T-shirts that the LLK children will be receiving for Christmas this year. They will also be sold internationally to raise funds for the school construction as of November 2016.
The Live and Learn in Kenya Primary School is already bearing fruits of our labors. Benta is one of the school's best pupils with a grade average of 499 from a possible 500 points. This 1st grade pupil would most likely never have had the possibility to go to school at all if her sister - with whom she lives with in a 1-room shack - hadn't registered her at the Live and Learn in Kenya Education Center. The children's grades are getting better and better through the clean, professional and relaxed learning atmosphere, good food, medical / dental care and sports activities. Now we just have to make sure that the next classrooms get funded and built! HARAMBEE!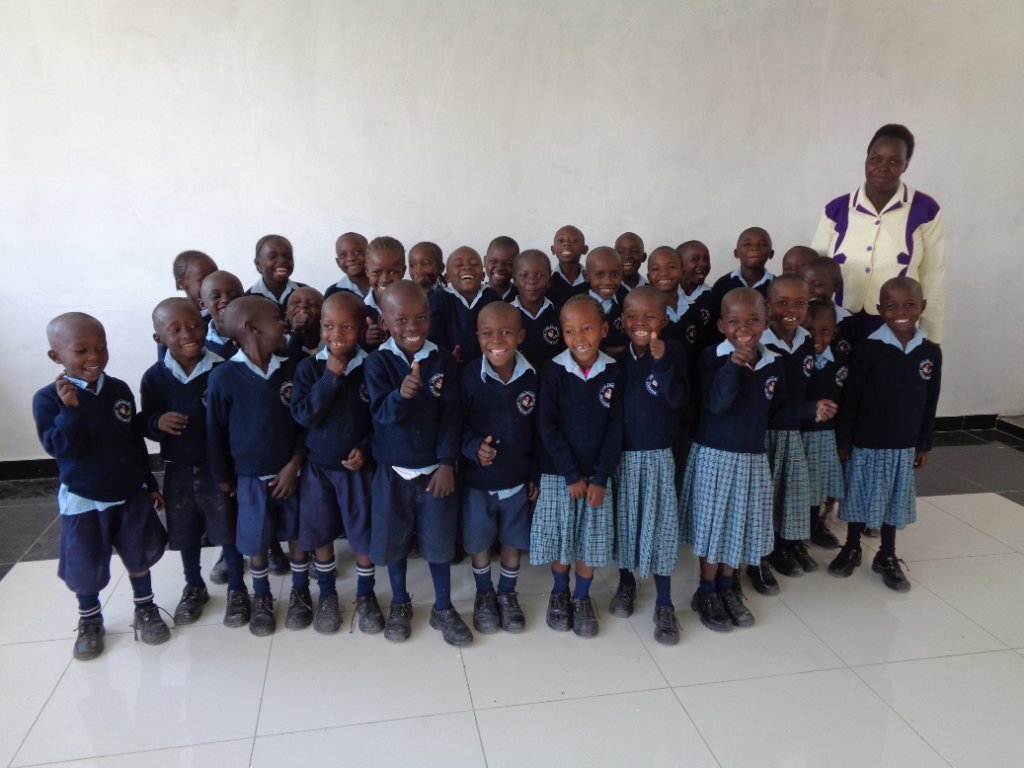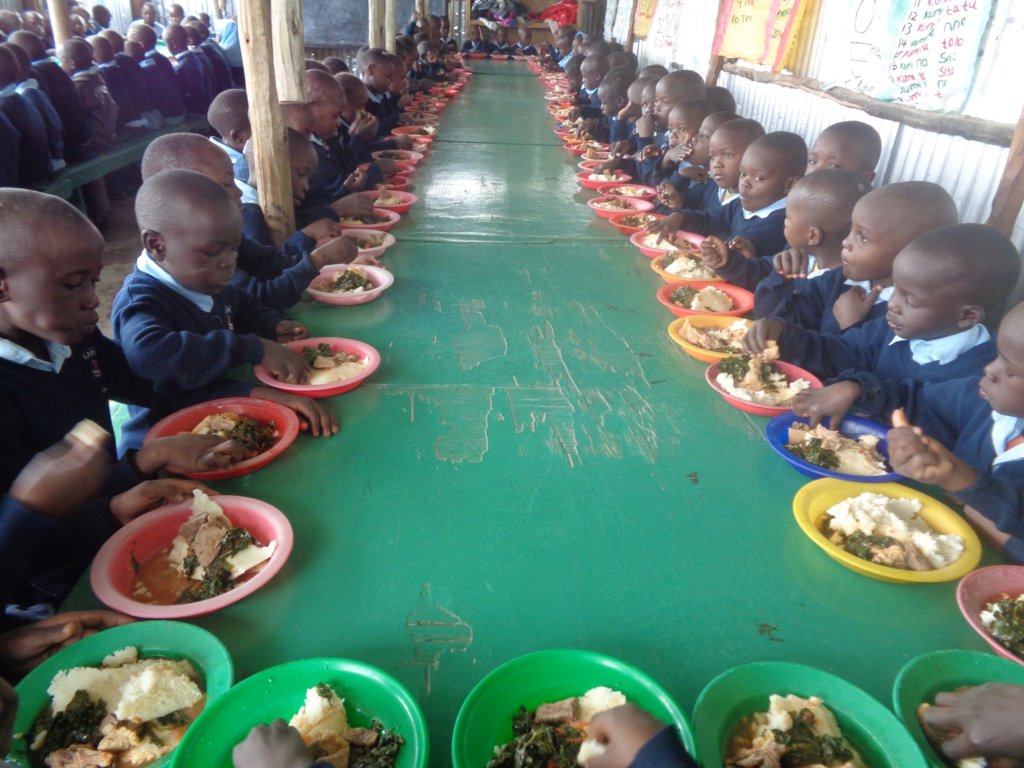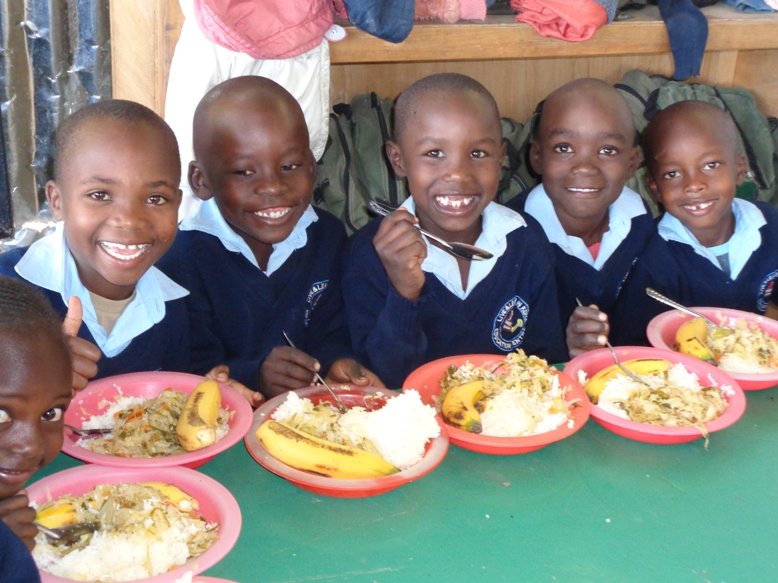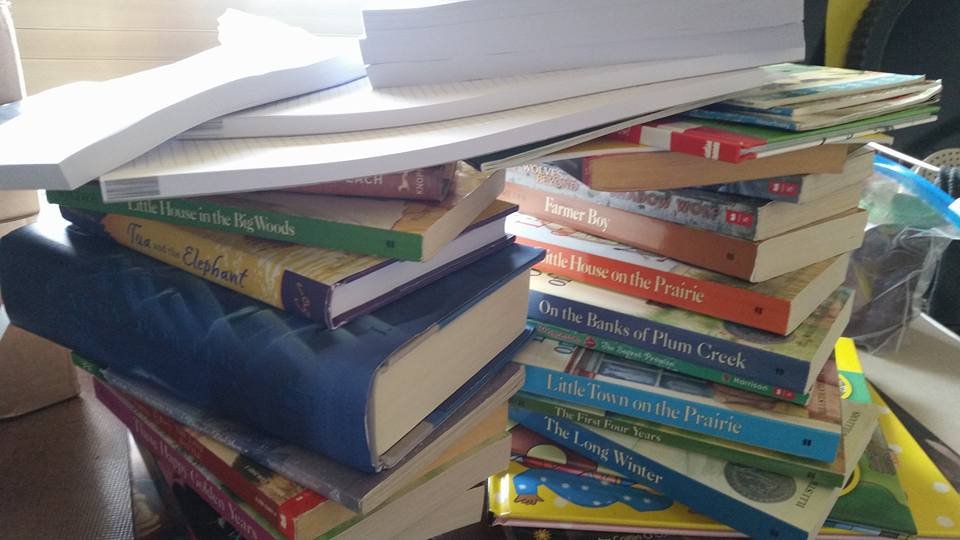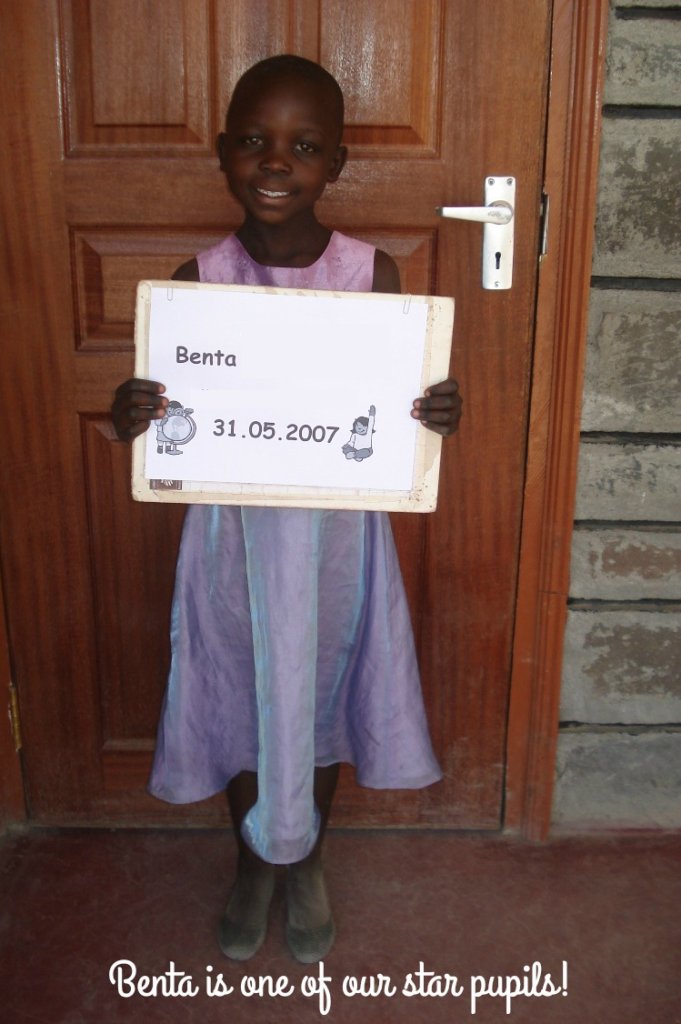 Links: