Project Report

| Nov 16, 2022
The IT Lab and Tailoring Workshop Need Some Beauty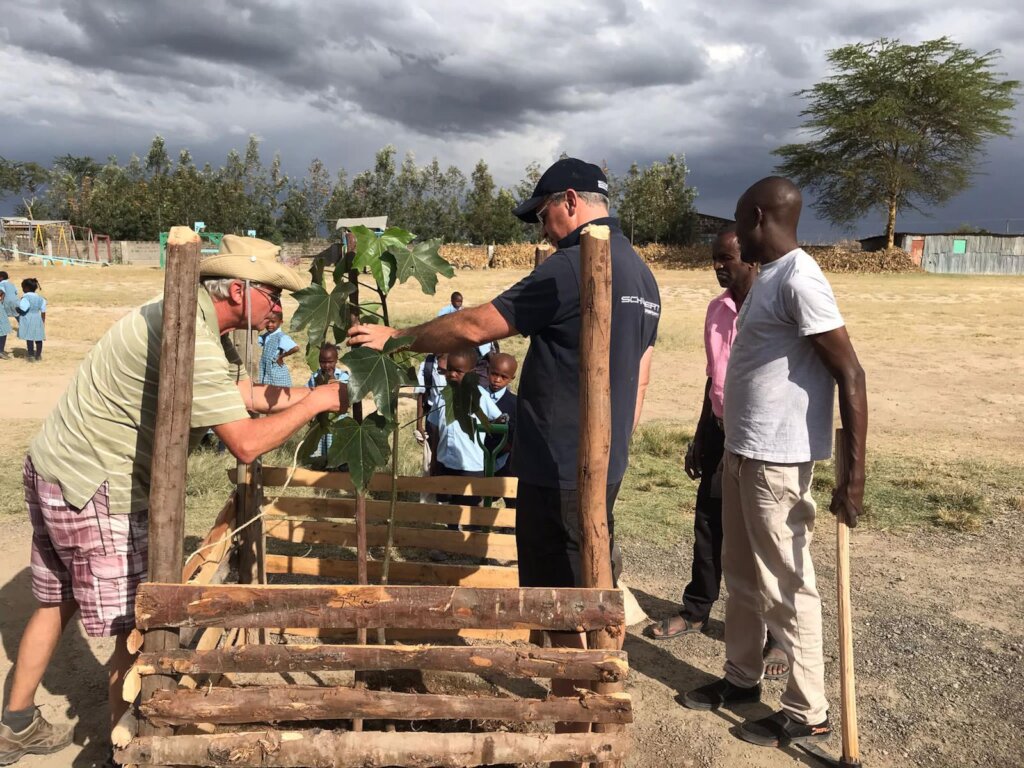 During our annual visit, this November members of our visitor's group of twenty volunteers decided to work on putting a little love and beauty into the Live and Learn in Kenya Education Center's grounds - and the children loved being a part of it all.
Learning to plant, care for and enjoy plants and trees is an essential part of growing up in a place where it can literally save your life and the lives of those you love and care for. Putting beauty into it is just one of those luxuries in life that should also be prioritized.
Along with Heike, with Völker, and a couple of teachers, the children planted a beautiful little lavender field in front four newest constructions - the tailoring workshop and the IT lab. The 6th graders at the Live and Learn in Kenya Primary School have the responsibility to care for the little field, harvest the lavender, dry it and sew it into little pouches for their homes. They have decided that they will pass down this responsibility year after year to the following 6th-grade class! I think this is a wonderful project and a fabulous learning experience.
Trees for shade are another one of those wonderful luxuries in life when you live where the sun pounds down on you with all its strength. The famous American teacher, poet, and author Lucy Larcom once said "He who plants a tree, plants hope". That is so true. The children, the teachers, and the visitors who planted trees and flowers planted hope for the future of the Live and Learn in Kenya Education Center in Nakuru - and for every child passing its gates. The children will be caring for and watering the trees.
With extra special thanks to the professional gardeners, Heike and Völker, for the wonderful donation of trees and flowering plants and for planting with the children.
We must still build 4 more workshops under the new rules of the Kenyan Ministry of Education - so we are hoping for the best during the Christmas season!
Asante Sana - thank you so much!