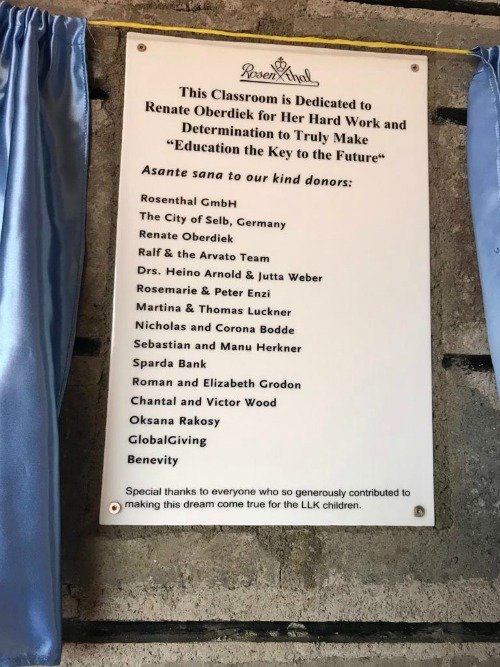 How fantastic would it be to start the new classroom construction through Giving Tuesday donations?!!!
We have finished the constructions of 8 beautiful classrooms at the Live and Learn in Kenya Education Center in Nakuru, Kenya. We dedicated the last two elementary school classrooms on November 3, 2018 with a huge celebration. 30 guests from Europe and the US were present for the celebration along with about 800 invited guests, parents, staff and of course the children. It was a glorious celebration filled with joy, happiness, gratitude, song and dance.
We're been relaxing and recuperating for the pastt couple of weeks - but now it's time to roll up our sleeves and get back to work to get that Kindergarten construction funded. If we get the funding for it, we can begin construction almost immediately!
So - get on your GIVING TUESDAY mark - Get set at 00:00 oclock ET on November 27th (6am in Europe - 7am in Great Britain) and GOOOOO donate. If you donate on Giving Tuesday, Live an Learn in Kenya International will receive a part of that US$ 150.000 GlobalGiving matching fund.
Come on over and make (another) a difference!
Thank you for being so wonderfully generous over the year and having helped to make our work so very fruitful for hundreds of needy children!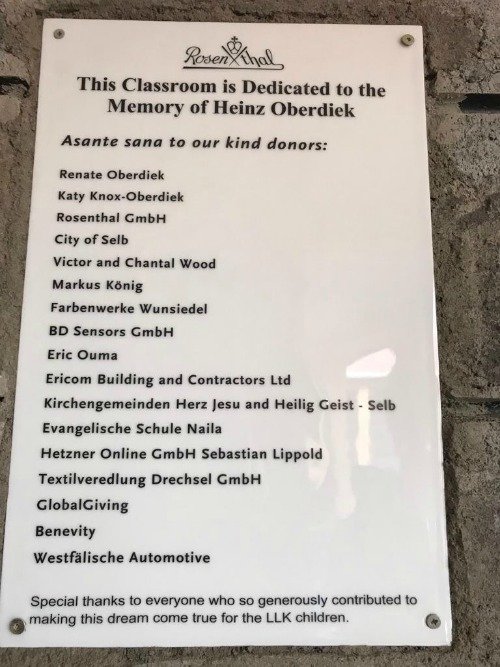 Links: