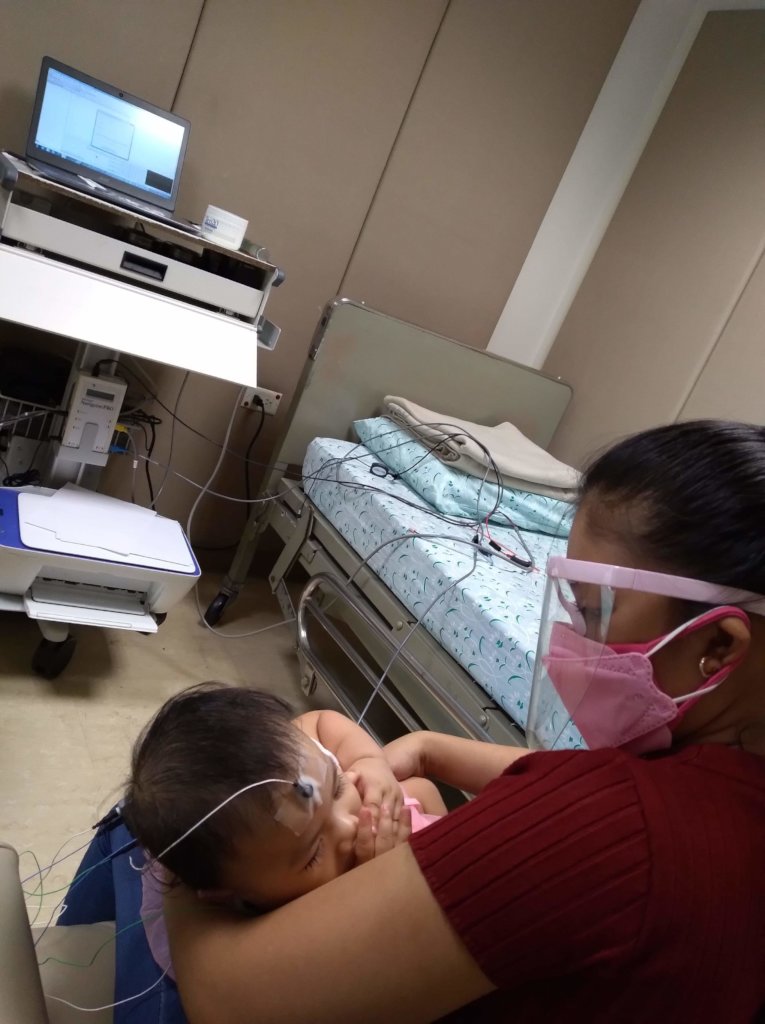 It was at the height of the of the COVID-19 General Community Quarantine where some establishments, small clinics and diagnostic centers are still on lockdown when a baby was left alone with different strangers in the neighborhood without milk and, deprived of care by her mother. That Baby was Mariz who is only weeks old at that time.
Baby Mariz was neglected by her biological mother who is a survivor of abuse and person with disability, a deaf and mute.
The only relative she has is her grandmother who is also a deaf and mute, and undergoes treatment for Pulmonary Tuberculosis, and earns a living as a laundress. Baby Mariz grandmother sought help from the Municipal Social Welfare Office. In the absence of available facility and services in their locality about 50 miles away from Metro Manila, Philippines, Baby Mariz is only one month old when she was referred to Tahanan ng Pagmamahal Children's Home. Tahanan provided to her the attachment, emotional needs, safety and comfort she needed as a baby.
Baby Mariz was referred immediately to a Pediatrician surgeon due to Umbilical Granuloma that it healed naturally by just cleaning with 70% alcohol after a month. Baby Mariz has problem with her left ear and not producing sounds. She undergone several tests and completed the auditory test assisted and facilitated by the Center Nurse and Social Worker.
Baby Mariz now is physically healthy and lovable. As of now, Mariz can hear and reacts now sounds which is a good indicator of her growth and development as a child.
Baby Mariz is just one among the 48 children of Tahanan ng Pagmamahal provided with Vit. C, improved their health and maintain their nutritional status.
Together we can save the lives and ensure the future of our children.