Project Report

| Aug 21, 2023
Medical and Nutrition Updates as of August 2023
By Aileen Eunicia P. Balon-Abaca | Resource Mobilization Officer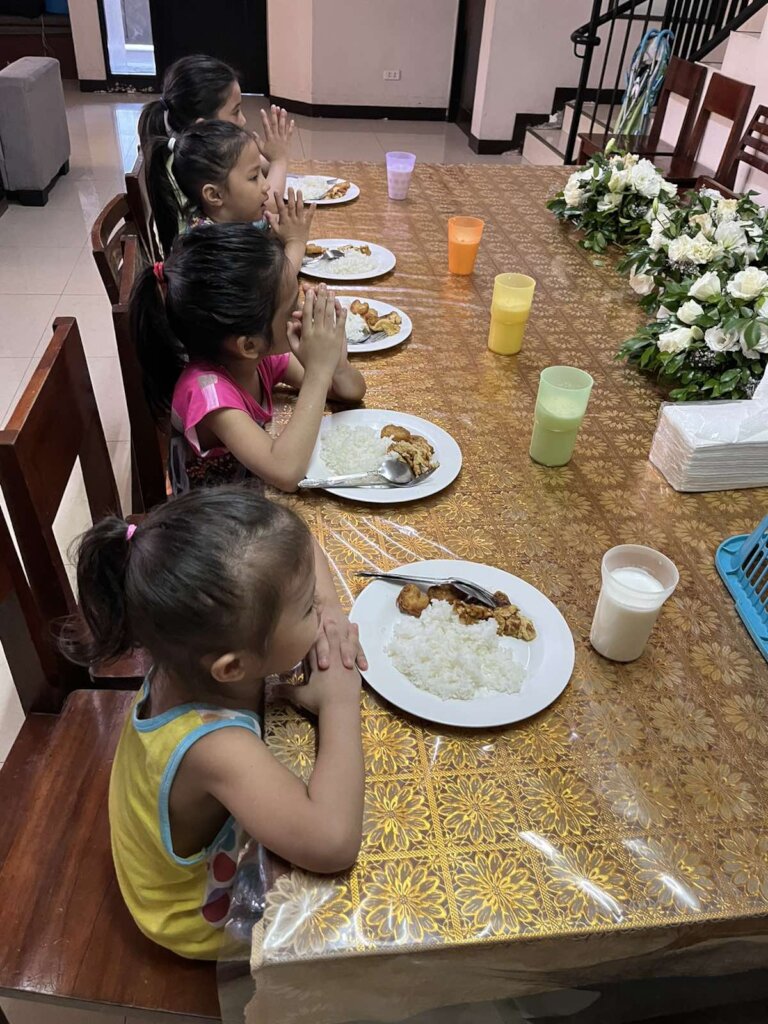 Forty-one (41) children from ages one (1) month to twelve (12) years old were given milk twice a day. A well-balanced diet consisting of protein-rich viands, carbohydrates, vegetables, fish and fruits were fed to all children from ages two (2) and older. The infants, were given milk, porridge and fruits for their nutrition.
Six (6) babies were brought to the medical clinic to receive immunization for Pentavalent and Pneumonia vaccines, a preventive measure against illness. In order to improve and sustain the physical growth and development of the children, appetite enhancers, multi-vitamins and Vitamin C in the form of syrup or gummies were provided to all the children. Toddlers found it easier to take their vitamins in the gummy form.
Eleven (11) children underwent medical check-ups for minor symptoms of colds, fever, cough, insect bites, otitis media, viral pneumonia, and impetigo. Additionally, one child had to undergo a medical examination and clearance in preparation for orthopedic surgery.
Through a partnership with a medical institution, twenty-three (23) children were able to undergo hearing tests and toileting procedures.
Although, the Philippine Government has relaxed its guidelines in facemask usage, Tahanan ng Pagmamahal continues to strictly implement the wearing of facemasks and sanitizing procedures inside the shelter and those who visit the shelter.
We are grateful for your continued support in helping us provide for the children's basic needs, education and medical requirements. May the good Lord reward you for all the blessings you have shared and continue to share with Tahanan ng Pagmamahal.