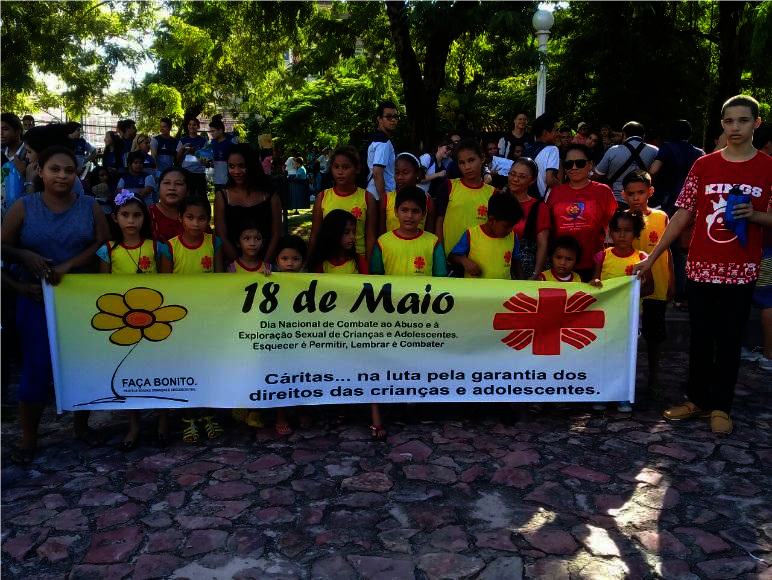 Last month we had the pleasure of meeting our local contact Father Hudson, who, along with a collaborator and our project leader Flavio, updated us on the progress of activities aimed at supporting the younger victims of sexual violence.
Father Hudson described a dramatic reality: only in Manaus are registered more than 300 cases of abuse per month, but if you think that many violence occurs at home, it is surely the highest number of abused children. Between December and January, the institutions of the protection network reported 65 cases: as already anticipated, in the face of this emergency, the number of minors followed was increased, and on the basis of specific selection criteria (severity of violence lack of family support, availability of services ...), 42 children / teenagers and 38 non-abusive companions (for a total of 80 people) participated in the first semester of psychotherapy group and 29 of them received immediate medical support with adequate prophylactic measures.
The results are really good: 34 children / adolescents and 28 caregiver escorts successfully completed the therapeutic pathway started in February 2017 and only 8 children decided to stop the program after two months from the beginning of the therapy for organizational and personal reasons (many children are not prepared to subtract time to their job, being this only source of survival)
Sexual violence has ended and children regularly attends the school. 27 of them who, because of the drama immediately, had worsened their performance and were at risk of abandonment, greatly improved their conduct and school outcomes.
In order to effectively address this social problem and strengthen the protection network, were also organized four awareness raising, laboratory activities and exchange and discussion topics on abuse, exploitation and trafficking of minors.
Father Hudson has repeatedly stressed how prevention activities will be more and more central in the project: in this way the staff involved in volunteering are approaching, so as to allocate more funds collected to the organization of activities of awareness and to the creating an operating manual and other dissemination material, thus providing all the tools to replicate this effective intervention method even in Manaus's adjacent areas.
The meeting with Father Hudson was really intense and exciting: in his words was evident all the love and determination with which every day our referent fought such sad reality, in order to guarantee the smile that every child has the right to live.