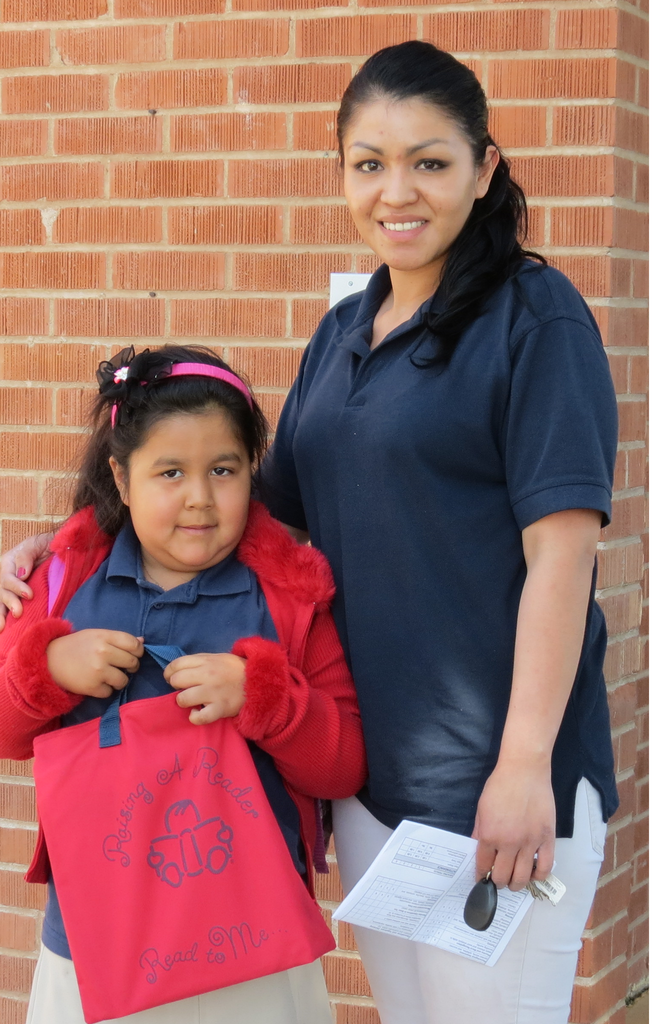 That statement came from a Mom in Pheonix, Arizona. She was part of a Southwest Human Development initiative to target illiteracy and deliver Raising A Reader right where it was absolutely needed most.
Since you joined us with your generous support we have told you a lot about Raising A Reader for Elementary Schools in Illinois and programs for pre-schoolers in California. We know that we are changing lives in child care centers in Baltimore. And we know that Raising A Reader works as a program in Public Libraries across the country.
But did you know in 2011 Raising A Reader became available to families right in the buildings in which they live, in low-income housing?
We believe - and we know you do too - that every child deserves the best start in life. With more than one third of US children entering school each year without the basic literacy skills they need we are determined to reach every child at-risk wherever they are.
Including the buildings in which they live!
The 2011 partnership between Raising A Reader, Southwest Human Development and Arizona Multihousing Association enabled a regular meeting place for parents and their children to rotate beautiful high-quality Raising A Reader books. Through initial training and ongoing support parents, including many with limited English proficiency and/or low literacy skills, learn to engage their children with books as well as being introduced to the local public library.
Since 2011 3,000 children have participated with their families.
Trainers heard from parents that they never knew reading was important from birth, that their own parents had never read to them and they had never known the tremendous joy of sharing books.
In feedback another Mom wrote:
"I loved that you lent us books so I had the privilege of reading with my children. Raising A Reader helped me develop a better relationship with my kids. No matter where we are, every moment is a good opportunity to read and let our imaginations fly."
Imagine the impact on each child's life to have their parents able to engage in their learning right from the start!
Independent evaluations show participating families are developing and sustaining home reading routines as a result of the program. Parents report a 471% increase in time spent sharing books with their children (five or more times a week) and participating Spanish-speaking families have increased library visits with their children by 300%.
It is only through the continued generosity of you our supporters that we gain such traction in advancing the standard of early literacy across the country, one child at a time! Thank you for playing a crucial role in generating change for so many children and families.
Yours in Book Sharing
The Raising A Reader Team
Ps. Can you help?
October through December we are raising funds to provide Science Technology Engineering Math (STEM) programs to 100 children from non-English speaking and economically disadvantaged communities under-represented in these fields.
Just $100 provides STEM to 1 child for 1 full year!
If you can help, join us at Stem Programs for 100 Disadvantaged Children