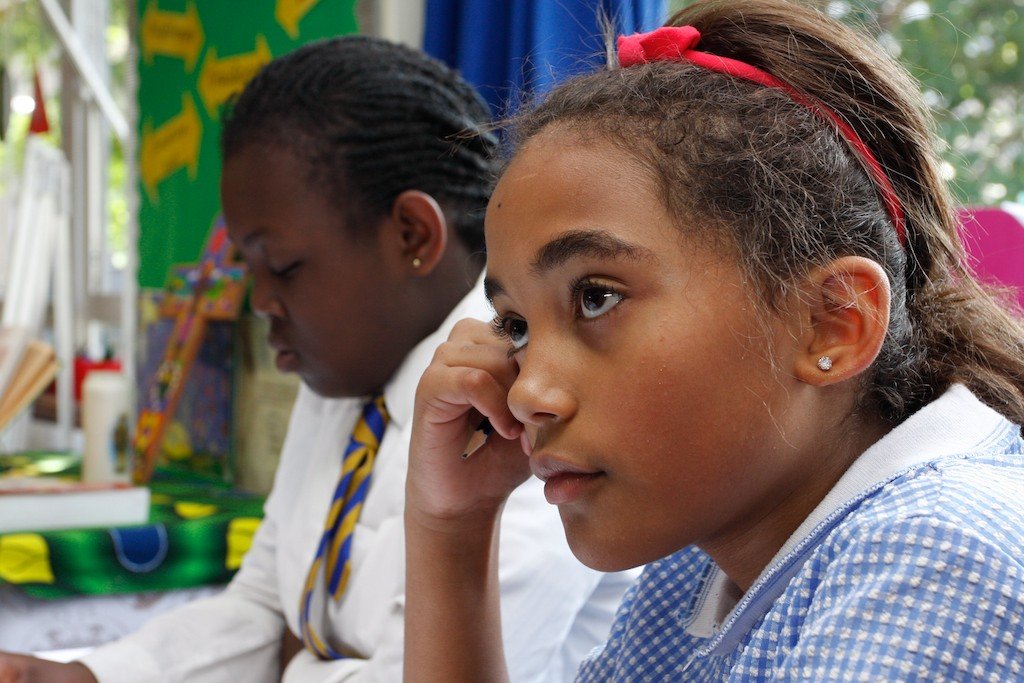 Recently BBC reported that young adults in England score amongst the lowest in the industrialised world in both literacy and numeracy tests. According to Skills Minister Matthew Hancock, "This shocking report shows England has some of the least literate and numerate young adults in the developed world."
We at The Latin Programme have just completed an analysis of our students' results for 2012/13 and can counter this depressing research with some good news.
We are thrilled to report that 87% of our students attained the expected level for Literacy at the end of the school year---far surpassing the national average. This is particularly impressive as the majority of our students face multiple barriers to learning, such as living in poverty, having Special Educational Needs and/or English as a second, or even third, language.
Asha's* story below is an example of how The Latin Programme is contributing to improving the literacy levels and thereby the life chances of children facing such barriers.
At the beginning of last year Asha's* Reading and Writing levels were far below the average for her age. Asha lives in inner-city London, comes from a lower economic background and receives free school meals. Identified as having Special Educational Needs, she had low self-esteem and frequently did not take credit for classroom achievements. After just one year of The Latin Programme however, Asha's confidence level and her test scores both rose substantially.
Asha is now among the first to answer questions and offer explanations, regularly making links between Latin and other modern languages. The praise and encouragement she has received for her bright remarks and quick understanding of language points has fostered her budding self-belief.
She was delighted to achieve 87% in her end of term test. When it was handed back to her, she eagerly went over each answer to see where she had gone wrong--even managing to make her own corrections before reading the comments. She is an enthusiastic student of Latin and has blossomed in the classroom. In fact, she is so keen she often takes Latin work home to share with her family and friends.
The Latin Programme is passionate about and committed to finding innovative ways to help children achieve improved literacy and thus enhance their life prospects. We have seen real changes in the confidence levels of our students and our pioneering approach has proven results with 88% progressing more than one level in Literacy after just a year of instruction.
Good literacy skills result in significant advantages in health, job opportunities and income. By increasing and solidifying childrens' literacy skills we not only improve the likelihood of their educational success, but also, more importantly, we contribute to expanding their overall life chances.
*Name changed to protect her identity
The image used above is of one of our students, but in order to protect her identity, it is not the one mentioned in this update