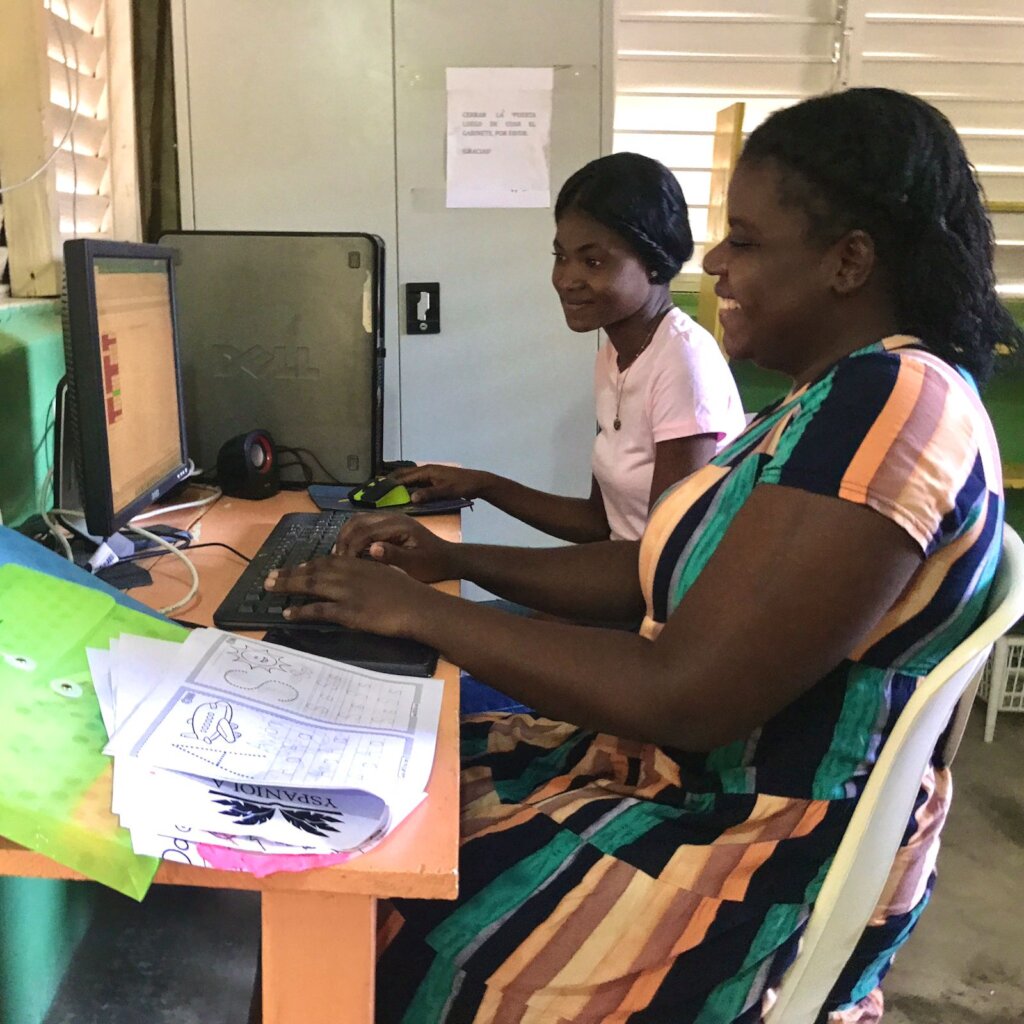 We are delighted to announce that in January 2022, Yspaniola launched a new community engagement project "Tiempo para mi hijo/a" (Time for my son/daughter).
This exciting new initiative responds to a need identified by our teaching staff, which was confirmed by a community survey conducted in 2020 by Yspaniola.
When questioned, 60% of parents surveyed in Batey Libertad reported that they didn't feel confident helping their children with their homework and online learning. Parents also stated that they lacked the necessary resources: only 26% said their children had coloring pencils,57% had a pencil and pencil sharpener, and just 9% of families owned a ruler for their children to complete work at home.
Tiempo para mi hijo aims to strengthen student's knowledge, give parents tools and confidence to be able to help their children with schoolwork, and help foster positive mother-child and father-child relationships.The goal is to provide parents with skills and resources that can be used now and in the future. In addition to this, a psychometric test will be administered at the beginning and end of the program in order to generate valuable data that can be used by Yspaniola and the community in the future.

This project is coordinated by Yspaniola's talented scholar, Sofia. She is in her third year of a Bachelor Degree in Psychology, and a keen interest in developmental and family psychology as well as education. Her academic knowledge in these areas allows her to implement educational support with our kindergarten students and their families.

Sofia conducts fortnighly home visits in which she assesses and advises the parents on how to best support their children in order to complete educational activities.
All the activities have been curated by Sofia with the support of one of Yspaniola´s fellows, who has extensive experience in Social Work and Education. The educational activities have been tailored to match the learning level of the children and also for the parents to practice different learning strategies.
Sofia counts on the help of an assistant, Daniela. Daniela is a young professional from the Batey Libertad community who has experience working with children and is interested in early education. Daniela is using this internship to improve her IT and managerial skills.

Tiempo Para Mi Hijo/a began in January 2022 and will end in June 2022. It is benefiting 15 families and has had a positive reception from the parents, the students and even their siblings, who on many occasions also want to join in with the tasks.

We love seeing all these families together and we wish Sofia, Daniela and the parents another three months of successful learning! We thank all our GlobalGiving donors for helping to make this possible!