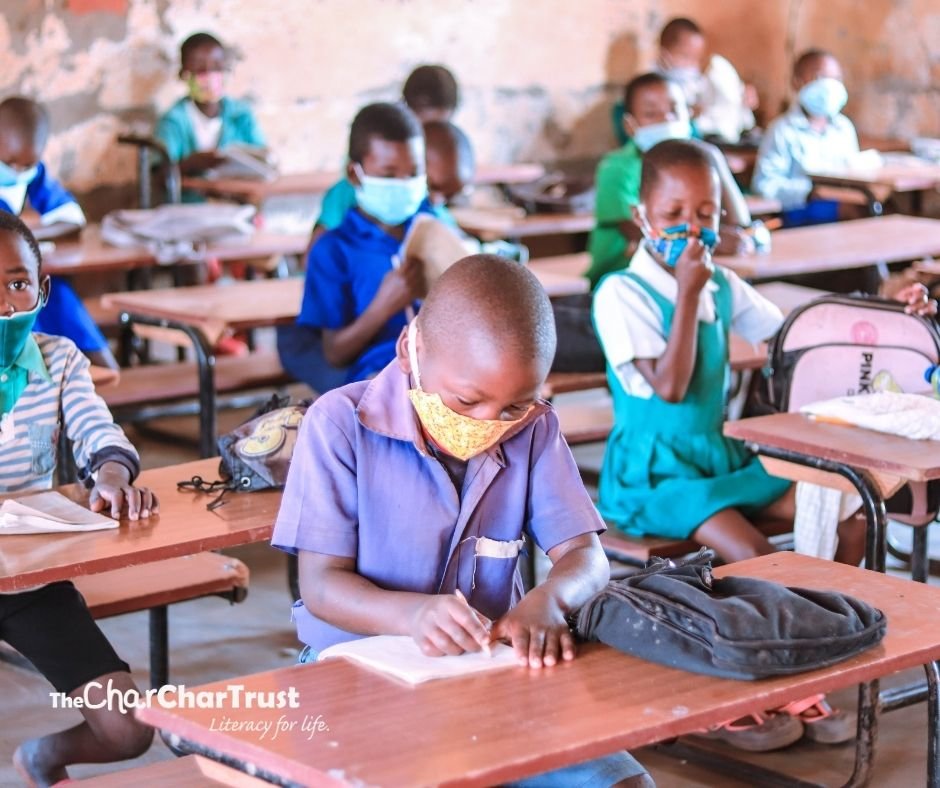 Dear CharChar's Friends,
Over the past few months, we have been reorganising our efforts to be able to adapt our programmes to the current situation, considering that children in Malawi are facing a learning crisis due to school closures in March to prevent the spread of the COVID-19 pandemic. Primary school classes have now resumed since 7th September, with junior class attendance staggered to avoid the risks associated with the virus. We are equipping ourselves, partnering with organisations in the education sector to secure sufficient funding to implement our programmes from January 2021 in line with the start of the new academic year.
Your support is essential to make this possible. The pandemic has affected the development sector in an incomparable way. With many programmes on hold and some funds reallocated for the COVID-19 response, organisations across the industry are working on tight budgets. We work tirelessly to continue to support the children's right to a quality education in Malawi. We are strengthening our team domestically and internationally, with a constantly growing volunteer staff to make better use of our resources and increase our revenues stream, so that we can continue to fully invest in the education of Malawian children through assessed programmes that create positive systemic change.
Despite the world coming to a complete stop and learning disrupted, children still need an education. With almost no second graders (0.2%) considered "readers" in Malawi, literacy initiatives are a priority.
Within the current situation, it would take 23 years to produce a primary school graduate in Malawi, instead of 8 years with perfect efficiency. Malawian children have the right to quality education and become literate. Let's change these figures together.
Be an advocate for every child, everywhere today.
Thank you for supporting CharChar's cause!
From the entire CharChar Team, our trustees, our volunteers around the globe, and from me of course.
Melina San Martín
Trustee, Director of Communications & Fundraising
Project Leader for CharChar's GlobalGiving campaign "Literacy for Malawi"
Links: